SABAH POLLS | As Bersatu president Muhyiddin Yassin struggles to maintain a unified front for his Gabungan Rakyat Sabah coalition, Warisan Plus' Kepayan candidate Jannie Lasimbang chided the ubiquity of Muhyiddin's likeness on GRS' election campaign materials.
"Is Muhyiddin, who hails from Johor, contesting for Sabah chief minister? Why is his face all over the place?" she said in a statement today.
She contrasted this with Warisan Plus' situation, which has named Warisan president Shafie Apdal as its sole candidate for Sabah chief minister if the coalition wins the Sabah state election.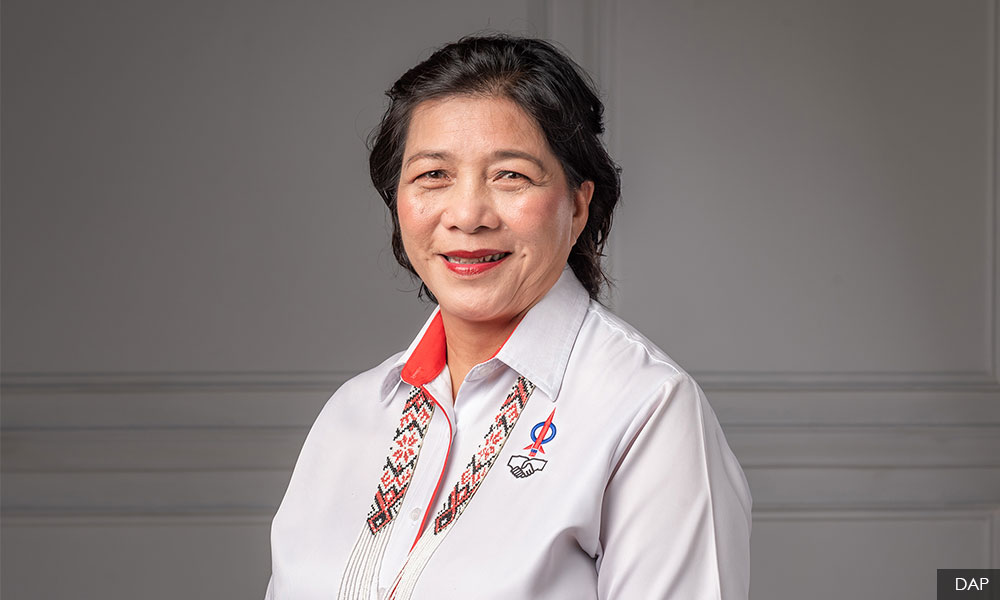 "But Perikatan Nasional and BN could not achieve consensus on the candidate - Perikatan Nasional wants Hajiji Noor while BN wants Bung Moktar Radin.
"Both don't even see eye to eye during the campaign," she said.
GRS parties have overlapping claims on 17 seats, and its three main components - BN, PN, and PBS - are running mostly separate election campaigns.
---
Read more: Sabah Decides 2020: Making sense of the players, parties and battles
---
PN has repeatedly highlighted Muhyiddin as their leader with a message centred on keeping good relations between Sabah and Putrajaya.
However, BN instead touted Bung as the next chief minister, while PBS banked on its identity as the only Sabah-based party in GRS.
Meanwhile, Lasimbang (above) criticised PN and BN for lacking a policy for Sabah development and can only resort to a 'carrot and stick' approach.
"Muhyiddin said Kuala Lumpur can only assist Sabah accordingly to the extent of what is mandatory under the Federal Constitution if Sabah is not ruled by the same political alliance with federal.
"Yet, such a statement is no different from old school colonial mindset without respecting the dignity and rights of Sabahans.
"Why must Sabahans kowtow to Kuala Lumpur-based PN/BN for getting the deserved development funds?" she said.
---
Malaysiakini is currently providing stories on the Sabah polls for free. Continue to support Malaysiakini and independent journalism by
subscribing
f
or
as little as RM20 per month.
Follow Malaysiakini's coverage of the Sabah state election here.