The Gabungan Rakyat Sabah, which comprises BN, Perikatan Nasional and PBS, has won the Sabah state election.
However, there still may be fireworks in store with regard to who becomes the next chief minister.
In a text message to Malaysiakini late last night, Umno president and BN chairperson Ahmad Zahid Hamidi said the chief minister should be from Umno.
"What I meant was that the CM from GRS must be chosen from Umno," he said.
Malaysiakini had contacted Zahid in order to seek clarification regarding his remarks on the matter during an earlier press conference in Kota Kinabalu.
Based on the breakdown of seats according to the parties in GRS, Umno won the most number with 14, whereas Perikatan Nasional parties comprising Bersatu and Star won 11 and six.
Whereas another GRS party, PBS, has seven seats.
In total, GRS won 38 of the 73 seats while its rival Warisan Plus bagged 32 and independents, three.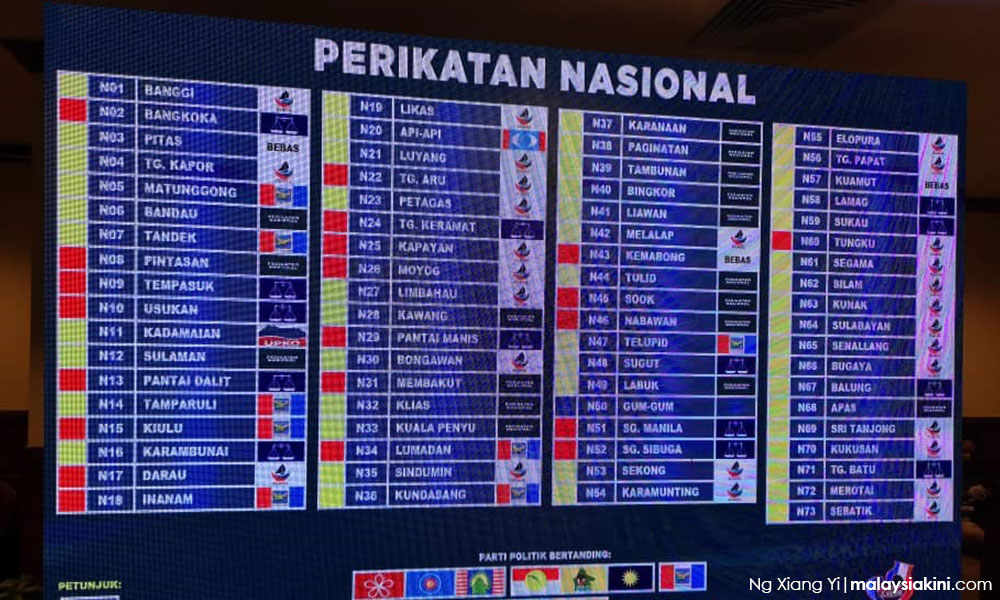 In his Facebook live presser, Zahid said it was only appropriate that any party in the GRS alliance with the most seats be given the mandate to lead the new Sabah state government but did not elaborate.
During the election campaign period, Bersatu president Muhyiddin Yassin had mooted Sabah Bersatu chief Hajiji Noor for chief minister.
This, however, was shot down by Zahid, who said the matter could only be decided after the election is concluded.
"BN has decided that the Sabah chief minister will be chosen by BN assemblypersons and its political allies when we have enough seats to form the new state government," he had said.
---
Malaysiakini is providing stories on the Sabah polls for free. Continue to support Malaysiakini and independent journalism by
subscribing
for as little as RM20 per month.
Follow Malaysiakini's coverage of the Sabah state election here.