COVID-19 | The conditional movement control order (MCO) to be enforced in the Klang district tomorrow will still see all economic sectors operating as usual with strict adherence to standard operating procedures (SOPs).
International Trade and Industry Minister Azmin Ali said the National Security Council's (NSC) decision was made based on his input from discussions with Selangor Health director Dr Sha'ari Ngadiman, including on Covid-19 prevention measures in place to contain the number of new infections.
"After taking into consideration the current health situation and the importance of ensuring economic stability, the NSC meeting today has decided to allow all economic sectors in Klang district to operate as normal with strict adherence to SOPs.
"Authorities have been instructed to increase enforcement on SOP compliance to ensure the safety of workers and people in Klang district," the senior minister said in a statement today.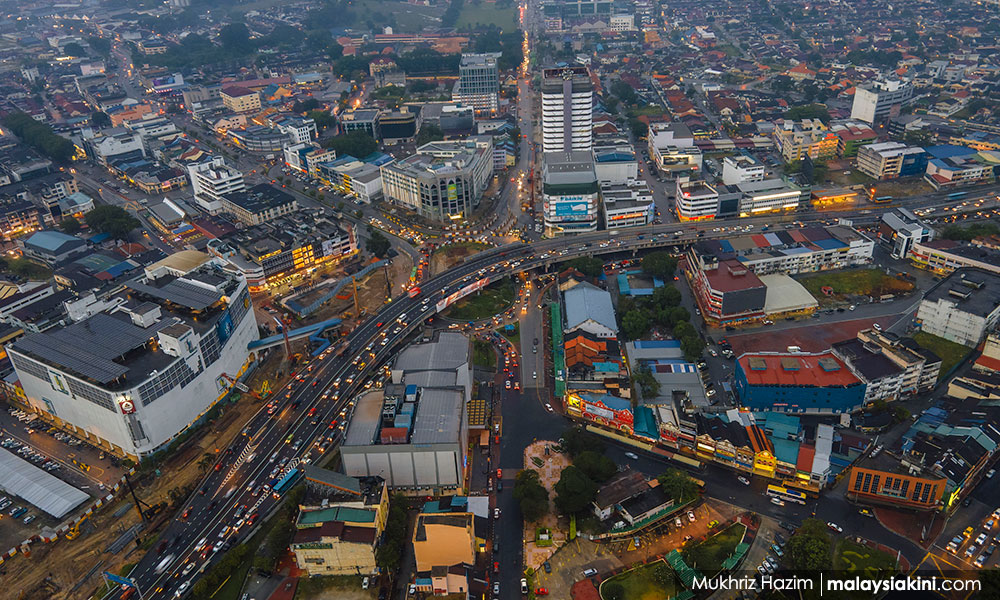 Overall, Azmin noted that Klang is a major industrial hub, as well as the primary hub for container vessels with transactions exceeding RM400 billion last year.
Aside from the larger manufacturers, he said many small and medium enterprises have invested to provide additional health protocols since the government's move to reopen the economy in May.
"Therefore, Miti would like to remind that all companies and industries are required to adhere to the SOPs.
"Failure to do so could result in a stop operations order and charges under applicable laws," Azmin added.
The Klang district is made up of two sub-districts - Klang and Kapar - and Senior Minister (Security Cluster) Ismail Sabri earlier said that the conditional MCO applies only to the areas within the Klang sub-district. 
Among restrictions in place include no dine-in restaurants and no night markets, while businesses which are allowed to open must be closed by midnight.