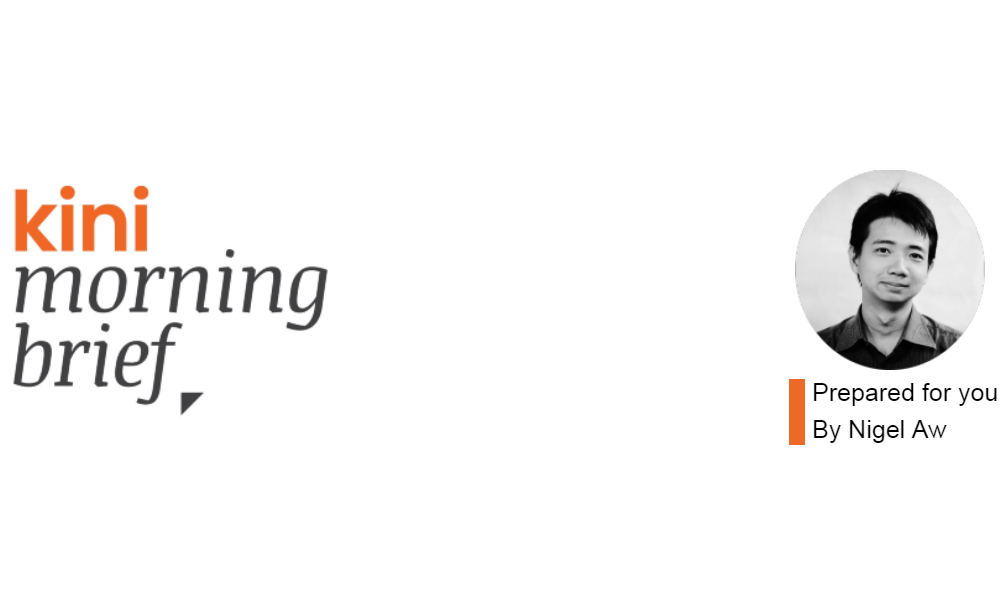 Good morning. Let's update you on what happened over the weekend.

Key Highlights


Covid-19 vaccines arrive


Umno's future


Malaysiakini thanks you


---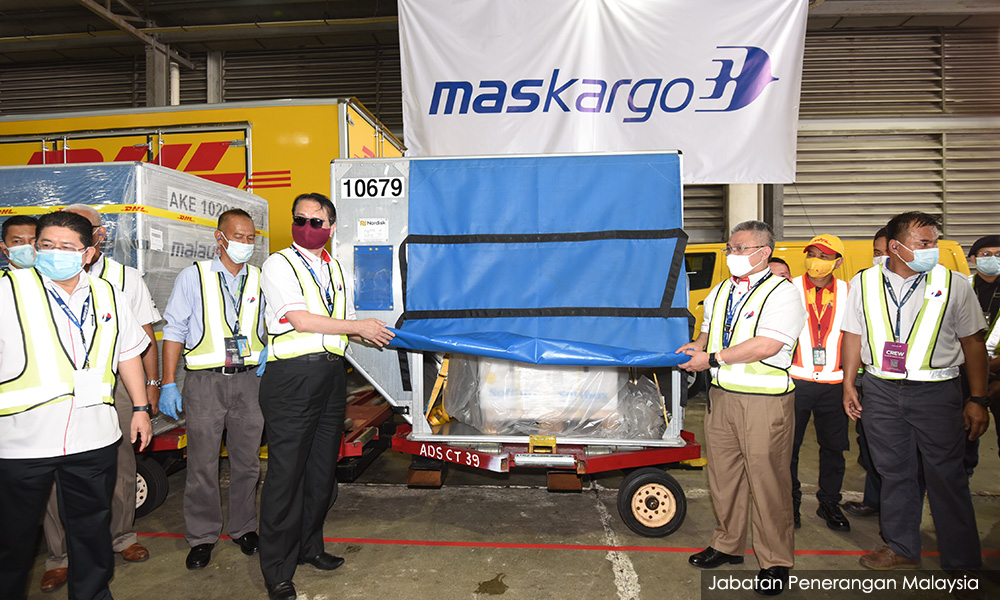 Covid-19 vaccines arrive

The first batch of the Pfizer-Biontech Covid-19 vaccines arrived in Malaysia.

Prime Minister Muhyiddin Yassin and Health Ministry director-general Dr Noor Hisham Abdullah will be among the first to be vaccinated on Wednesday.

Phase 1 of the vaccination will include medical frontliners, enforcement officers, welfare officials and elected representatives.

The sick and elderly will be vaccinated under Phase 2 from April to August while the remaining population will be vaccinated under Phase 3, starting in May.

They are not mandatory for now but the government is studying the implementation of "vaccine passports" to facilitate the movement of those who have been vaccinated.
HIGHLIGHTS
---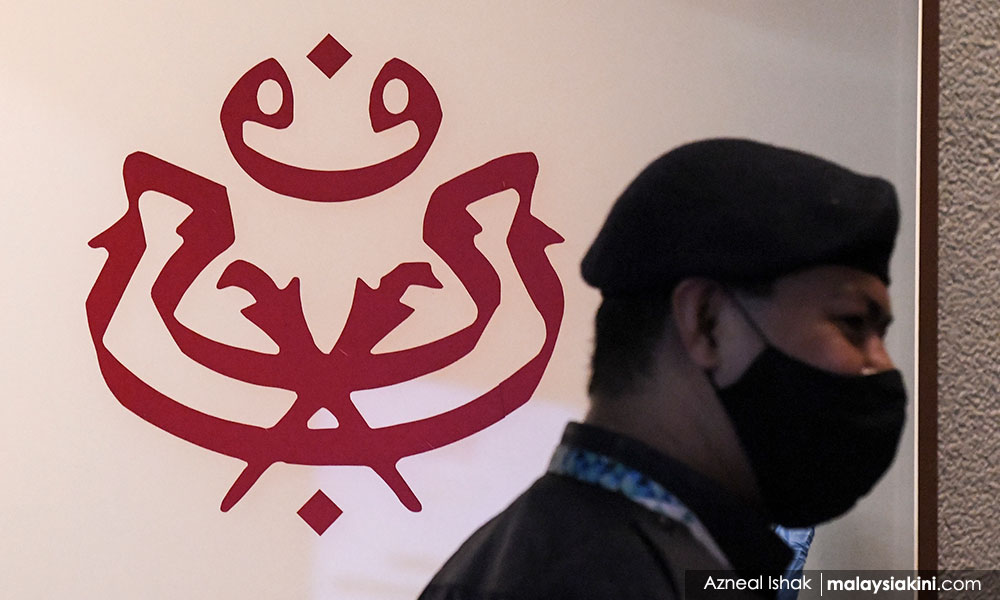 Umno's future

Umno held a pow-wow in Janda Baik, Pahang last Friday.

Party sources privy about the meeting told Malaysiakini that a decision was made to cut ties with Perikatan Nasional after the emergency is lifted.

The party is also expected to reject even if it is enticed with the position of deputy prime minister.

Umno's strategic communications responded by saying the public should only rely on official statements on decisions of the supreme council, although no official statement was released.

Umno Youth deputy chief Shahril Hamdan said the party's position will be formally revealed at the appropriate time.



HIGHLIGHTS
---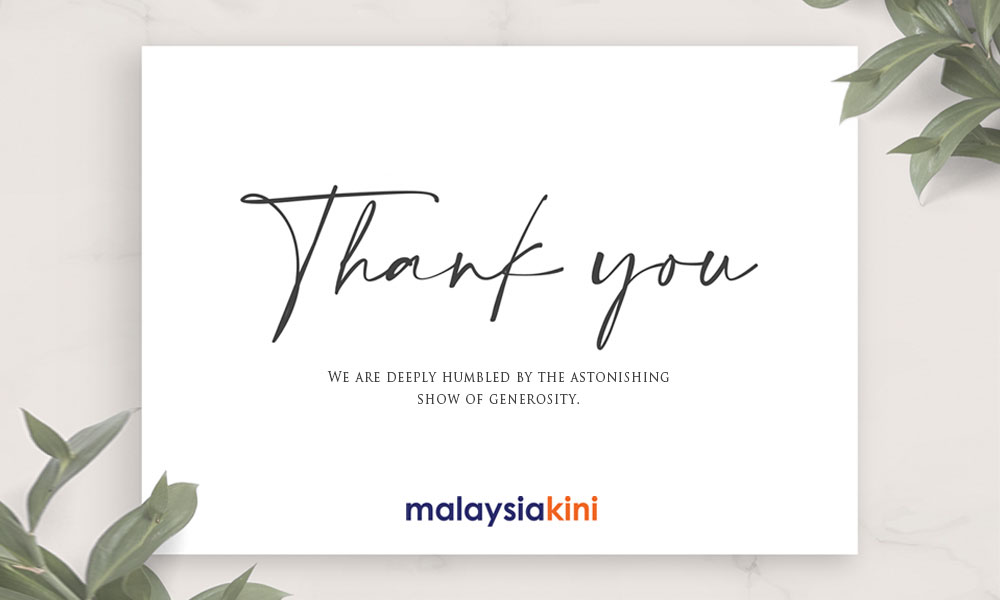 Thank you!

Last Friday, the Federal Court found Malaysiakini in contempt of court over readers' comments that were critical of high-profile graft cases being dropped.

Even though the prosecution only asked for an RM200,000 fine, the Federal Court imposed RM500,000. You can read the majority and minority judgments here.

We asked for help and you answered. The amount was crowd-funded within five hours. We are truly humbled by your support and thank you from the bottom of our hearts.

Malaysiakini's case also highlighted a number of issues, including the use of Section 114A of the Evidence Act which presumes responsibility.

When it was introduced in 2012, it faced dissent even from within the government due to concerns that its powers were too wide.

There are also calls to reform provisions related to contempt of court and the Attorney-General's Chambers, which initiated the proceeding.



HIGHLIGHTS
---

A daily glance at Covid-19


3,297 new cases and 5 deaths yesterday (Feb 21).


Cases are back above the 3,000-mark for the first time in eight days.


Huge spike in Perak due to a glove factory cluster in Teluk Intan, causing the state's daily cases to breach the four-digit mark, a first during the pandemic.


Malaysiakini also compiles daily locations affected by Covid-19 so you can take precaution.


---

What else is happening?


HIGHLIGHTS
---

What are people saying?
---

CARTOON KINI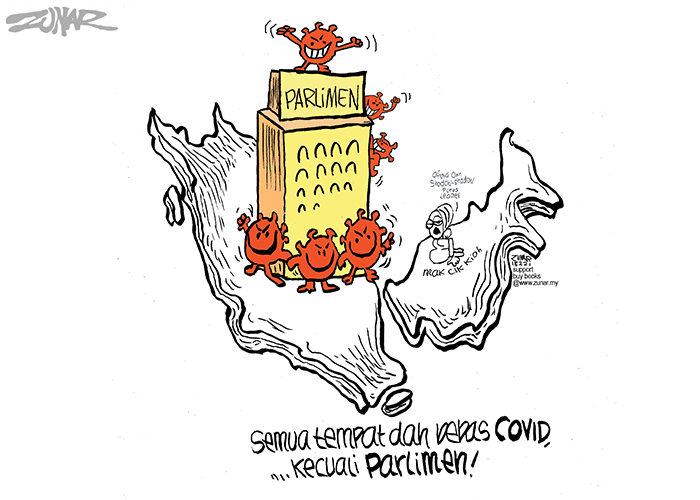 ---