Good morning, here's a quick rundown of what happened over the long Hari Raya weekend.

Key Highlights


Mounting Covid-19 deaths


Rowdy Raya night


SOP violations


---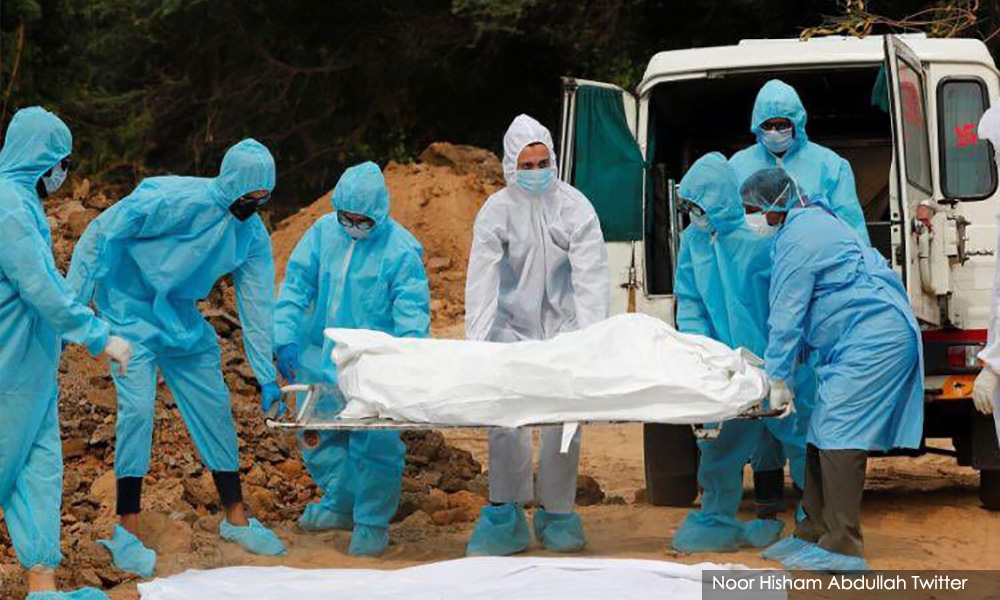 Mounting Covid-19 deaths

Hari Raya was preceded by the start of a morbid reality - More than 30 deaths a day was the new norm.

The country saw a new high of 39 in daily death on Hari Raya Eve, only to break the record again three days later with 44 deaths. Prior to that, the country had never seen 30 or more deaths in a day.

Malaysia also saw the highest number of Covid-19 deaths last week (May 10-16) with 219 fatalities. 150 people died in the week before (May 3-9).

Prior to that, the country has never seen more than 100 deaths in a week except for Feb 1-7 where 112 people died from Covid-19.

Sungai Buloh Hospital, a key facility in the Covid-19 battle, resorted to storing the dead in containers.

Malaysia also set 11 consecutive days of record-high for Covid-19 patients in the intensive care unit (ICU). It now stands at 520 people, almost double from the previous peak of the third wave.

With hospitals overwhelmed, more than ever, Malaysians need to be vigilant as they may not receive optimum treatment if they fall critically ill.

However, Health Minister Adham Baba said it has not yet come to a stage where doctors must choose between who lives or die due to a lack of equipment.

The government has repurposed ordinary wards into ICUs. Some of the makeshift ICUs are not located at hospitals, such as at Malaysia Agro Exposition Park Serdang (Maeps).

It's not only ICUs and morgues that are overwhelmed. Beds for Category 3 patients are also at overcapacity. The original plan was for 60 beds of Category 3 patients at Maeps but there are now more than 700 there.

Category 1 and 2 patients suffer milder symptoms, Category 3 have some form of pneumonia, Category 4 need oxygen supply while Category 5 patients need a ventilator.
HIGHLIGHTS
---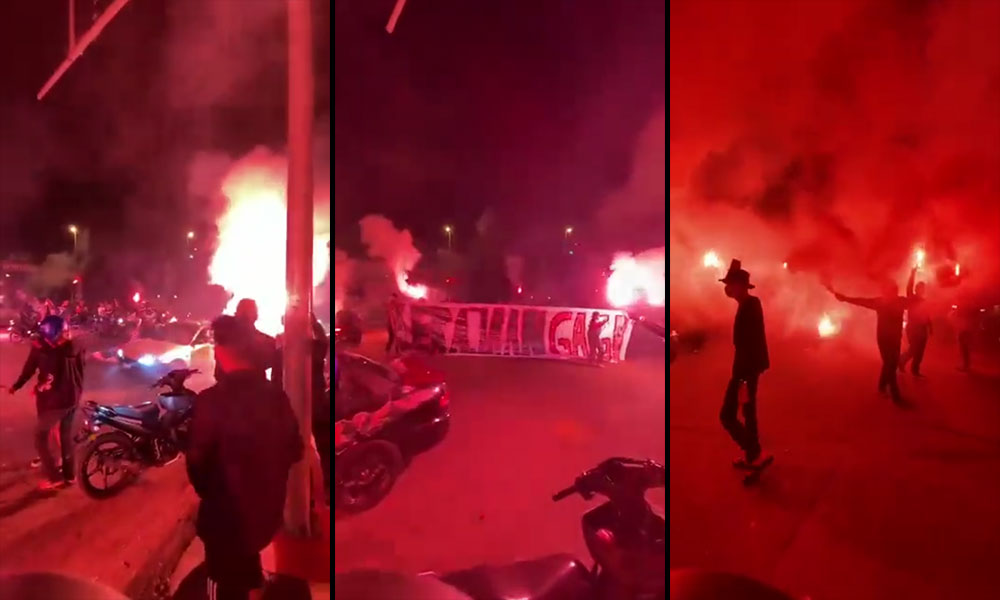 Rowdy Raya night

Malaysians generally stayed put during Hari Raya due to an inter-district travel ban but some ended up having run-ins with their local police.

A group of youths in Parit Raja, Johor lit flares and unfurled a "Kerajaan Gagal" (failed government) banner on Hari Raya night.

Police responded with a dragnet, arresting at least 20 youths.

Umno denied responsibility for the incident which police have described as a "riot" but has offered legal services to help the arrested youths.

Pakatan Harapan made a similar offer. 13 of them have since been freed.

Meanwhile, in Sentul, Kuala Lumpur, people threw fireworks at police after authorities tried to stop some 200 residents from setting them off.

Four people were arrested, including a 12-year-old and a 13-year-old.

HIGHLIGHTS
---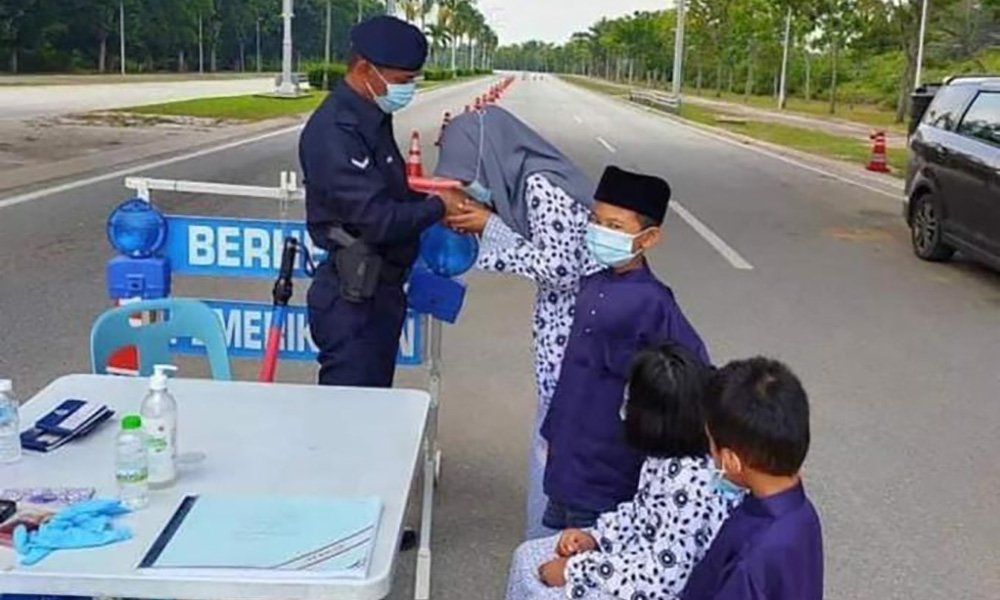 SOP violations

Even though house visits were not allowed during Hari Raya, some politicians did it anyway. A myriad of justification followed after they were outed.

Two Terengganu exco members were fined. One said he visited homes to deliver satays which he personally cooked after receiving a plea from a weeping mother.

Another surrendered to police after a guest who visited his house outed themselves by posting on social media.

A PKR assemblyperson and a senior civil servant are also under investigation.

International Trade and Industry Minister Azmin Ali received police attention after posting pictures in the presence of his children and grandchildren. Cops are probing if three generations live in the same household.

Police also ended up issuing an RM2,000 fine against the wife of one of its personnel after she visited her on-duty husband at a roadblock.

Meanwhile, a burger chain complained it was nearly fined RM25,000 after authorities took issue with its staff eating on-premises. Dine-in is not allowed during the movement control order (MCO).
HIGHLIGHTS

---

A daily glance at Covid-19
3,780 new cases yesterday (May 16). Cases have been above 3,000 for 13 consecutive days.


36 new deaths put the death toll beyond 1,900.


Active cases declined from 42,135 to 41,889, helped by high recoveries. Whether active cases are tapering off or will continue to rise will only be known in the next few days due to lower testing during the Hari Raya period.


For trends on daily cases, tests, hospital beds capacity, vaccination progress and more, follow our Covid-19 tracker.


---

What else is happening?
HIGHLIGHTS
---

What are people saying?
---

CARTOON KINI
---