Good morning. Here are our picks for today.
Key Highlights
Malay voters pick Harapan-BN over PN in Sgor

Youth-powered 'green wave'?

After cops, Sanusi has a date with MACC
---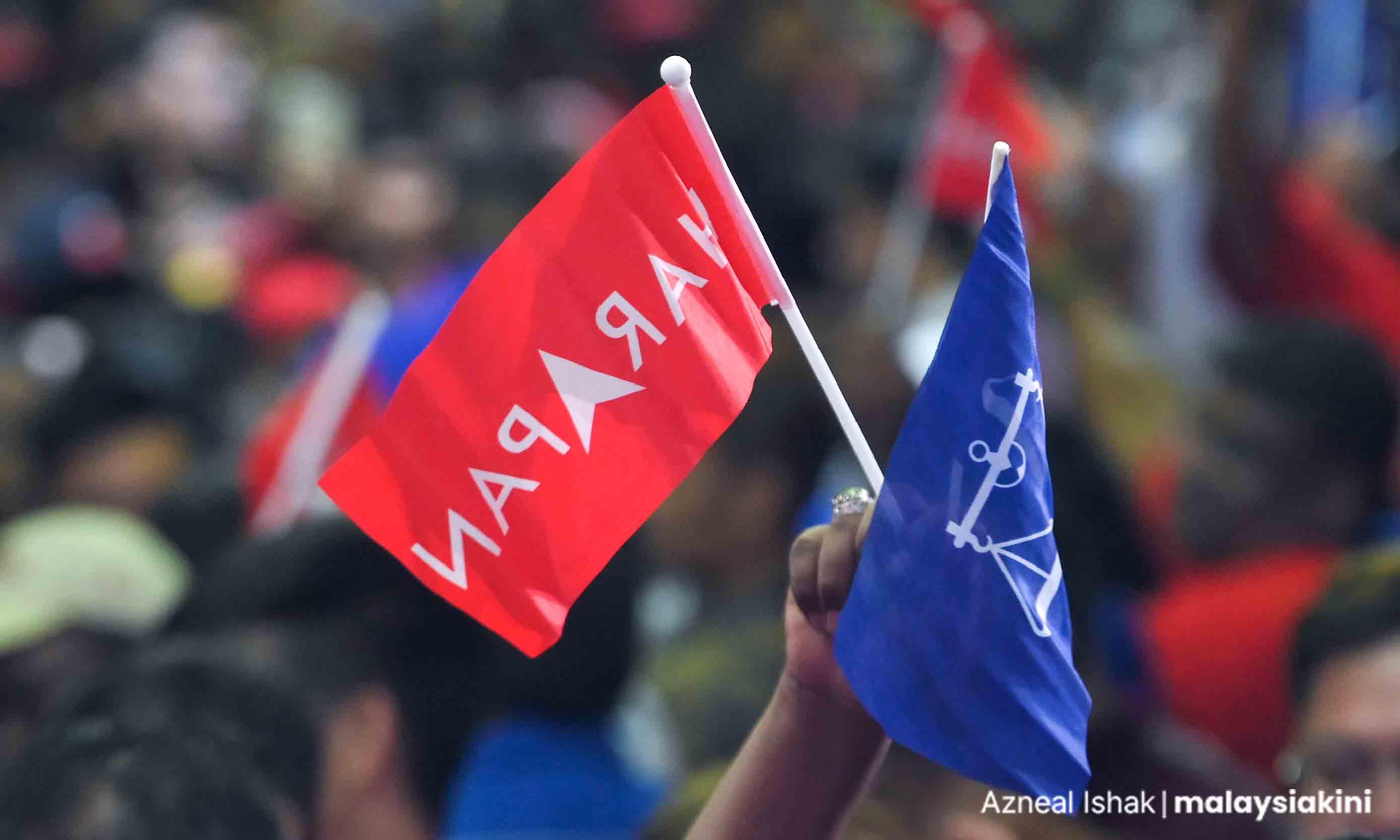 Malay voters pick Harapan-BN over PN in Sgor
Amid claims that Perikatan Nasional (PN) is making significant inroads in Selangor, a poll has found that the Pakatan Harapan-BN alliance is still the preferred choice among voters.
The survey was conducted by the Selangor think-tank Institut Darul Ehsan (IDE).
Out of 978 Malay respondents, 47.6 percent favoured the Harapan-BN pact, 27.2 percent supported PN, and 14.5 percent were undecided.
Conducted from May 12 to 15 this year, the survey was randomly stratified across the 56 state constituencies. The survey comprised all races and involved a total of 1,692 respondents.
Based on IDE's 15th general election (GE15) data, PN was consistently the top choice for Malays in Selangor aged 18 to 60 years old.
Selangor, which is regarded as the crown jewel among the six states which will be holding elections on Aug 12, has been under the control of Harapan and its predecessor Pakatan Rakyat since the 2008 polls.
HIGHLIGHTS
---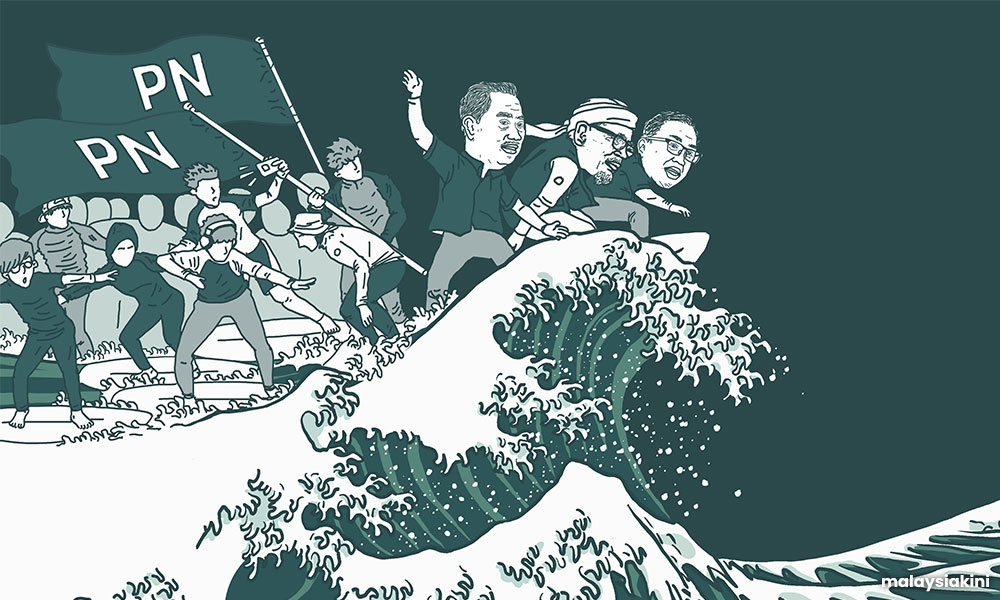 Youth-powered 'green wave'?
The scoresheet data for the last general election revealed that Malaysians are split along generational lines when it comes to voting.
For example, in Gombak, Mohamad Fakhrul Fahmi Mat Yusop, 28, was the sole person in his family to have voted for PN.
His older siblings came of age during the Reformasi era and their political loyalties were with Pakatan Harapan chairperson Anwar Ibrahim and his allies.
In its latest piece, Kini News Lab looks at whether young voters had powered the "green wave" which led to PN clinching 74 federal seats.
PN is also seeking to capitalise on this momentum for the Aug 12 elections in six states - Selangor, Penang, Negeri Sembilan, Kedah, Terengganu, and Kelantan.
Harapan controls Selangor, Penang, and Negeri Sembilan while PN (PAS) rules Kedah, Terengganu, and Kelantan.
HIGHLIGHTS
---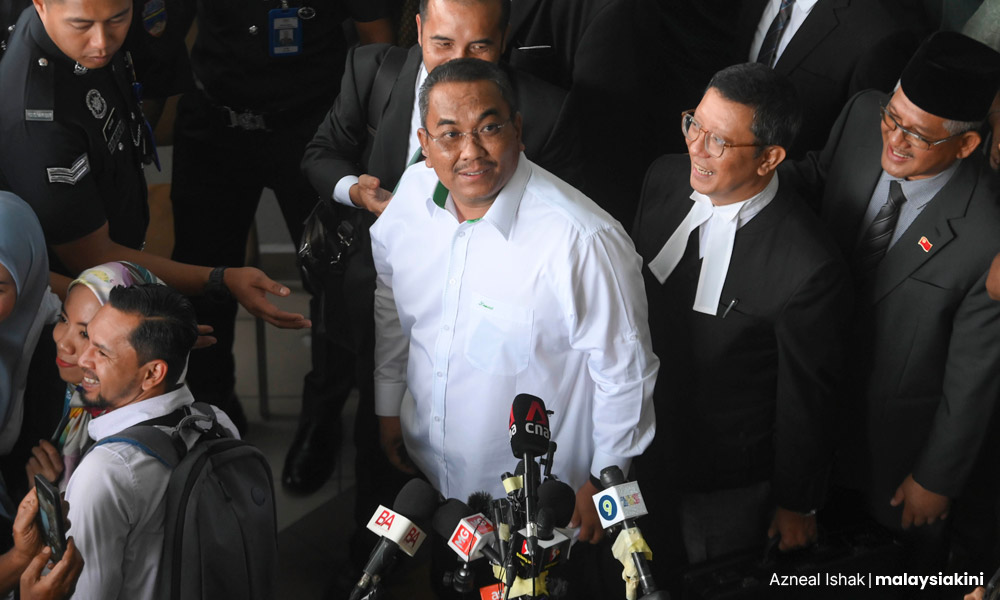 After cops, Sanusi has a date with MACC
Caretaker Kedah menteri besar Muhammad Sanusi Md Nor has become the man of the hour. After being detained at 3am and charged under the Sedition Act for insulting the rulers, the PAS leader is expecting the MACC to come knocking soon.
MACC chief Azam Baki confirmed that Sanusi's statement would be recorded to facilitate investigations into rare earth elements mining projects in Kedah.
However, the caretaker menteri besar is unfazed, saying the authorities are welcome to investigate him "25 hours a day, eight times a week".
Sanusi, whom the police said was arrested because he did not answer their phone calls to inform him about his court proceedings, also had some advice for MACC on how to reach him.
"...Contact me through WhatsApp if I am unable to answer calls," he said.
HIGHLIGHTS
---
Views that matter
| | |
| --- | --- |
| | By Bridget Welsh |
| | By Francis Paul Siah |
| | By S Thayaparan |
---
Other news that matter
Former senior vice-president of Consortium Zenith BUCG Sdn Bhd denied being coached by MACC and two others to lie in his testimony in the corruption trial against Lim Guan Eng.
The Kota Kinabalu High Court has ruled in favour of three students who initiated a lawsuit because their former English teacher skipped classes. The judge ruled that the defendants had violated three students' constitutional right to access education.

Selayang MP William Leong has urged police to investigate the alleged abduction of Myanmar refugee activist Thuzar Maung and her family from their home in Ampang Jaya on July 4.
HIGHLIGHTS