COMMENT | Talk about poetic justice. In stealing the 'dacing' or scale of justice to try and symbolically deny its systematically making a mockery of the law, the now-defunct BN regime turns out to have been dicing with destiny.
Because if born-again Prime Minister Dr Mahathir Mohamad is serious in his avowed intention to restore the long-ignored rule of law to Malaysia, the jest is not on justice anymore, but on the jokers.
And not just on the big-time jokers like former prime minister Najib Abdul Razak and his former cabinet of allegedly corrupt and otherwise criminal clowns, but also on their virtually countless accomplices, cronies, accessories and appointees from the top all the way down.
So many suspects, in fact, that it's hard to imagine where Mahathir, promised prime minister-to-be Anwar Ibrahim and their fellow Pakatan Harapan legislators are going to find enough honest police, reputable judges and untarnished lawyers to bring them all to trial, let alone reform the laws these crooks are guilty of using and abusing to keep themselves in power for so long.
In the process, of course, keeping themselves in clover through what it would be highly appropriate to call the rule of whore.
The rule of whore and flaw
This being the neat system whereby BN ministers, members, partisans, propagandists and supporters were routinely rewarded with positions that enabled them to profit from corrupt pay-offs and 'commissions' in return for their turning blind eyes to the breaking of the very laws they had falsely sworn to uphold.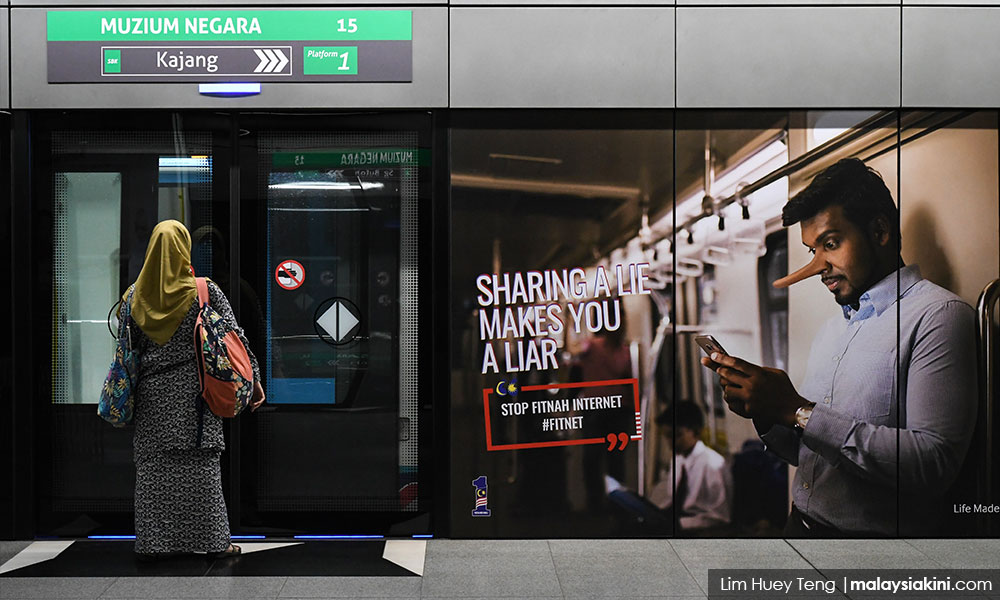 And to enable themselves to get away with the rule of whore, they also established the rule of flaw. The employment of flawed or outright unconstitutional legislative travesties like the Sedition Act 1948, the Printing, Presses and Publications Act 1984, the Universities and Colleges Act 1971, and finally the so-called Anti-Fake News Act 2018, for silencing critics and...