COMMENT | As Bersih, Amanah and many concerned individuals have said recently, any move on the part of Pakatan Harapan or any of its component parties to even think about accepting Umno/BN no-hopers into their ranks, let alone seriously consider doing so, is an absolute outrage.
There has been no sign that these 40 thieves have turned over a new leaf; that these pathological liars have seen the light, or perceived the error of their ways.
All of them – without exception – have been either accomplices in or accessories to the massive crimes allegedly committed by their former Umno/BN leaders, and none have shown the slightest sign of regret, remorse, repentance or intention to reform.
And until they have publicly done so, and surrendered their ill-gotten assets to the national treasury, they should remain criminal suspects, and at the very least be subjected to forensic audits of their financial affairs.
So for Pakatan Harapan to consider admitting Umno/BN defectors without their confessing, and serving sentences or even periods of probation for their crimes and corruption, or repaying the rakyat, is like placing rotten apples into a fresh new barrel, or incorporating cancer cells into a young, healthy body.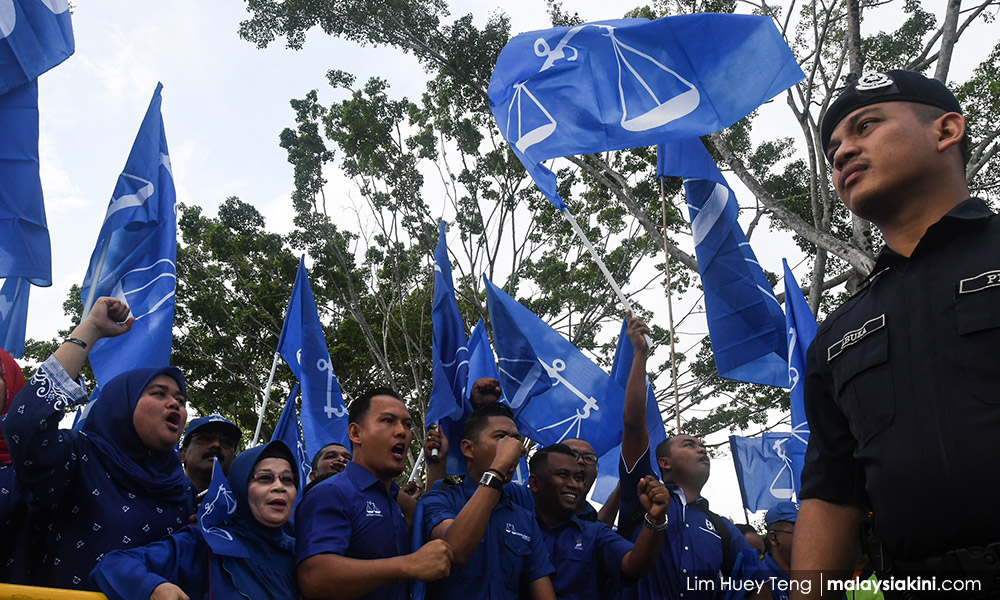 Or to put this another way, unless and until they sincerely reform, it should be assumed that their motive for aspiring to join Harapan is to insert themselves into a force, hell-bent on undermining and eventually destroying the new government from within.
And thus, far from entertaining their hopes of hopping sides, Harapan should tell off these "frogs and toads", which happens to be rhyming slang for "road", which they should be hitting.
Considering that they've betrayed the Malaysian people – especially the Malay/Muslim people whose interests as Umno/BN members they falsely claimed to 'protect' – and have now shown their willingness to betray those who voted for them as well as Umno/BN itself, they can hardly be seen as trustworthy converts to the Harapan cause.
And then there's the thought that Harapan, and especially its Bersatu component, is already stuffed full enough with unregenerate Umno/BN renegades and rejects.
Prime Minister Dr Mahathir Mohamad is the most prominent example. While admittedly it seems unarguable that Harapan could not have won without him, many of us strongly suspect that he's still the same...