"Here is a man who has done everything to alienate the political establishment by espousing views that are anathema to mainstream Malaysian politics."
– "Can Zaid make DAP more convivial to Malays?"
(Full disclosure: Zaid Ibrahim is a friend and I edited a collection of his articles.)
COMMENT | The best way to describe Zaid Ibrahim's political career is that it is a self-inflicted wound.
People tell me that when they read my articles about what the former de facto law minister said or did, their takeaway is always "Can Zaid ever play well with others?"
Whether he was slaying Malay sacred cows or giving the middle finger to whoever is supporting him at the time, he has always been an interesting political operative to write about.
After May 9, I saw it coming. I was wondering when Zaid would upset the apple cart, and say something that would bother the power brokers in Pakatan Harapan. Truth be told, I'm surprised it didn't happen sooner.
What most people – sometimes even this writer – do not understand is why Zaid is so eager to burn bridges. As he once told me, sometimes there is no diplomatic way to put things. I, of course, disagreed with him on this.
A higher standard
Mostly though, I think he wrongly assumed that when he wrote the way he did, especially if it was shining a light on the underbelly of politics, it would be embraced by an audience who were sceptical of power.
He never understood the partisan fervour that tore him to pieces when he wrote on subjects which he believed would truly save Malaysia. Politicians play fast and loose with the facts, but someone like Zaid is held to a higher standard. And rightly so.
The irony of course is that what Zaid said about former finance minister Daim Zainuddin and the business interests that linger around the Harapan political elite had been spoken about since the Council of Eminent persons came to be.
Political operatives from both sides of the political divide have painted Daim as some sort of Rasputin skulking around the motley collection of political operatives who surround the old maverick Dr Mahathir Mohamad. Even prime minister-in-waiting Anwar Ibrahim had made comments about Daim in the past.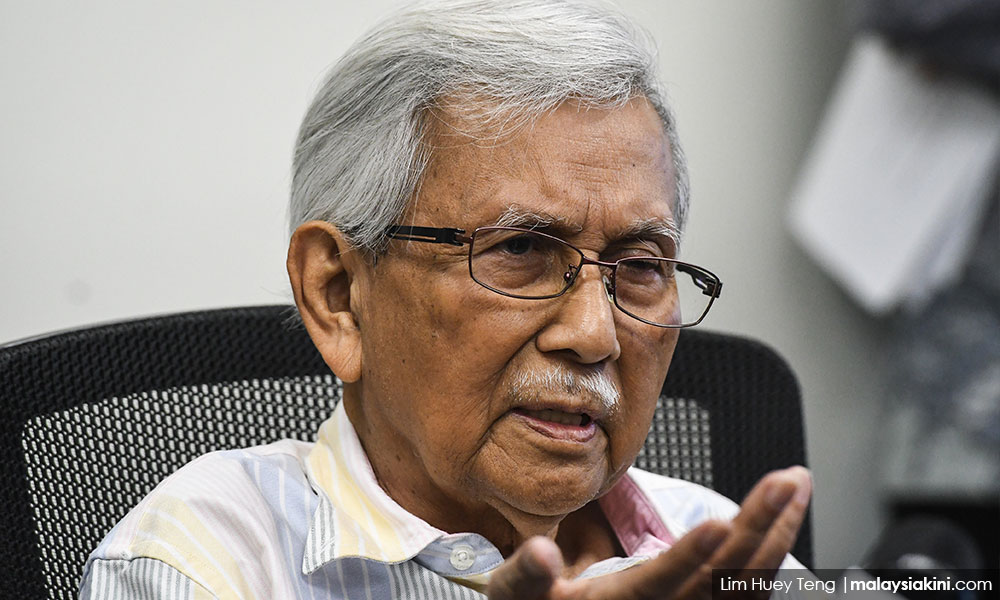 Zaid just said what some people have been saying ever since Daim started making statements which sounded like official Harapan policy positions. The problem is not the political baggage of people like Daim and Mahathir, but rather the enabling that the other parties have to do to maintain the new normal in Malaysian politics.
Zaid said that in his last testament that finance minister Lim Guan Eng called him to say that his remark was not based on fact, and suggested that he make a retraction...