LETTER | The greatest issue faced by Malaysian postal voters is that of receiving the ballot papers a few days before the election or some of the ballot papers might not even reach the voters due to delay.
It is only two weeks between the nomination day and polling day, and the Election Commission will only be sending out the ballot papers after the nomination day.
Hence, it is a huge challenge for postal voters to make their vote count as many of us might only receive it a few days before the election, and then it might not be able to reach the country or constituency on polling day.
Despite various difficulties encountered by postal voters living overseas, we weather the storm and try our best to ensure that our ballot papers arrive in our home country before Nov 19.
Social media has been a wonderful platform for people and volunteers to connect throughout the whole world, arranging the logistics from coordination, flying back the ballot and even running to distribute the ballot papers once it has arrived in Malaysia.
Being part of this amazing race
Although it is challenging to gather the ballot papers from different cities or towns of Norway as we live far apart, we did our best to connect with fellow Malaysians, created a group to communicate on the arrival of the ballot papers and be a witness for each other for Borang 2.
Some of them travel from the north or south for a few hours, by train and flight to Oslo to pass us the ballot papers and consolidate them for the flyer - Yvonne - to bring it back home.
Yvonne is also a lifesaver for us in Norway as she is the only Malaysian who will be flying back to Malaysia with our ballot papers. Without her, our ballot papers might not even be able to reach home on time.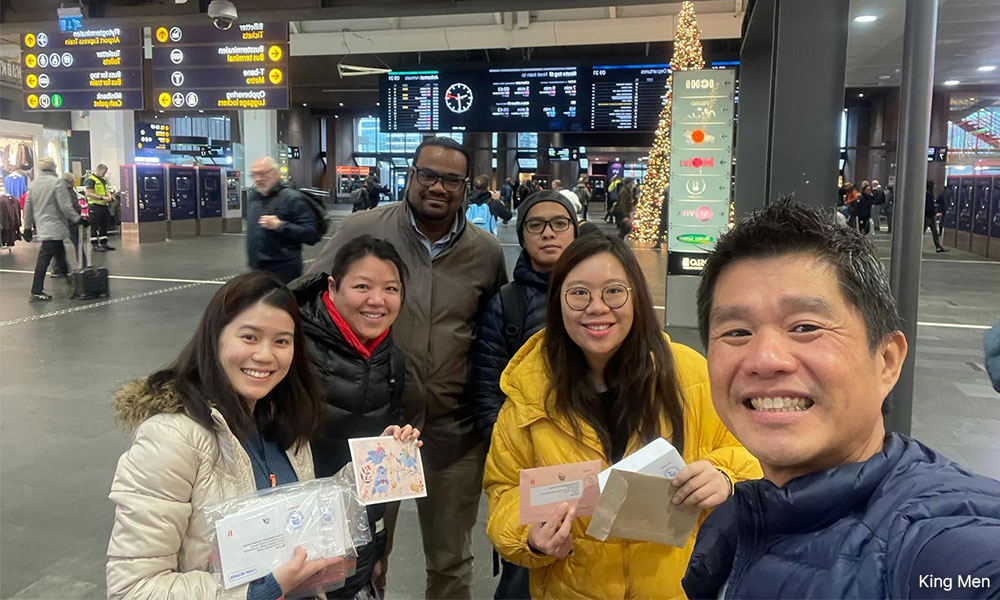 On top of the voters in Norway, a fellow Malaysian also flew from Sweden to Norway to bring ballot papers with him from Sweden. She then carried our ballot papers home with voters from KL, Pahang, Kuantan, Penang, Perak and also other states.
As such, it is clear that electoral reform is much needed for postal voters, there should either be longer periods between nomination day and polling day or allow postal voters to cast their votes online.
In the words of American politician Keith Ellison: "Not voting is not a protest. It is a surrender." It is indeed very touching to see the spirit of Malaysians sharing information, reaching out to each other and putting in a lot of effort to make our voices heard in the election.
There are many Malaysians being part of this amazing race all around the world, exercising our constitutional rights to vote, and making our voices heard as fellow Malaysians.
Although we are a thousand miles away from home, we are all united to work towards the same cause, for a better Malaysia.
Overseas Malaysians have put in extra effort, time, and costs to exercise our rights to vote and every vote counts, hence, if you are residing in Malaysia, please go to your respective polling station tomorrow for our future and our children's future.
We will wake up to a new dawn after Nov 19, we did it in the last election and, if we stay united, we could do it again in this upcoming election.
'Gotong-royong' delivers record overseas ballot
COMMENT | Malaysia's diaspora sends tens of thousands of votes
---
The views expressed here are those of the author/contributor and do not necessarily represent the views of Malaysiakini.