MALAYSIANSKINI Twice a month, in the evening, a group of people will set up a simple 'booth' laden with books and lay out some mats on the grass at Taman Tasik Shah Alam.
Often there is also a tikar with buckets of art supplies - for art lovers - on top, and another free-for-all corner with a mound of donated knickknacks, usually clothes.
People will gather around to browse through the book collection, read them, or even borrow them, if they are interested.
They can also participate in a discussion on the topic of the week, or any of the talks or workshops, or just enjoy the occasional musical performance or art installation.
]Welcome to Buku Jalanan. Essentially, it is a makeshift pop-up library, book club, art exhibition, and workshop - all rolled into one.
But ask Zikri Rahman to describe this 'mobile unit' he co-founded and he waxes lyrical, calling it a "cultural movement".
You can't blame Zikri for being philosophical about this simple yet radical initiative.
Zikri and two friends - Azrie Ahmad and Mohammad Idham - first launched their brainchild to a predominantly Malay crowd at Shah Alam's popular lakeside location when they were still studying at Universiti Teknologi Mara (UiTM).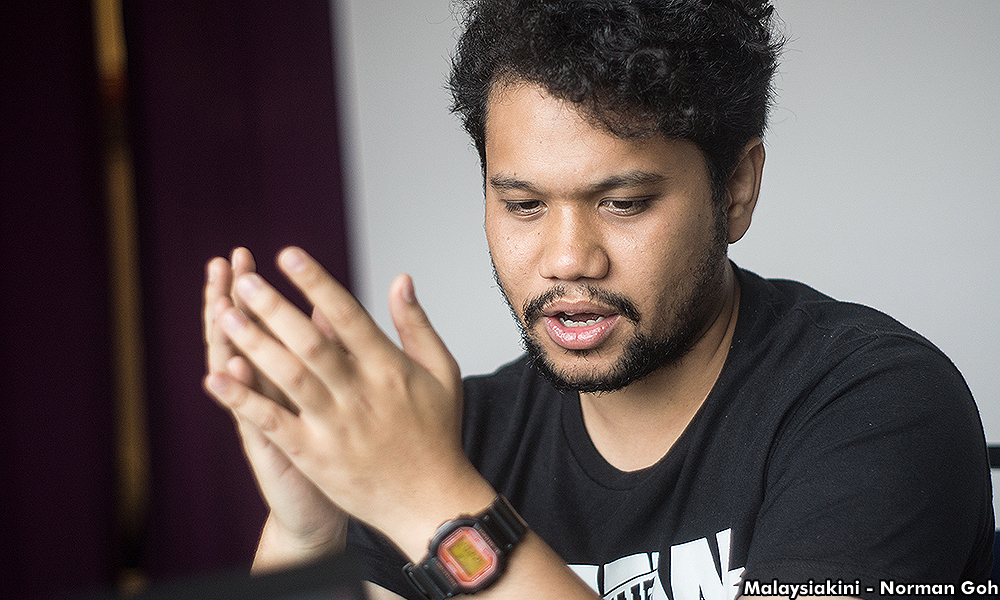 Four years on Buku Jalanan has branched out to 70 locations all over the world, with the most recent one in Tanjung Malim, Perak, Zikri said.
The Buku Jalanan branches are all loosely connected through similar concepts and ideals, he said, with each being run independently from the other.
"There's actually a manual online that we put up two years ago, on how to do Buku Jalanan. Anyone can use it and make their own Buku Jalanan," he said.
Expanding on ideas
"We want to try to get people to read, to use public space. We want to reclaim our space; we want to create another possibility with the space and encourage knowledge production.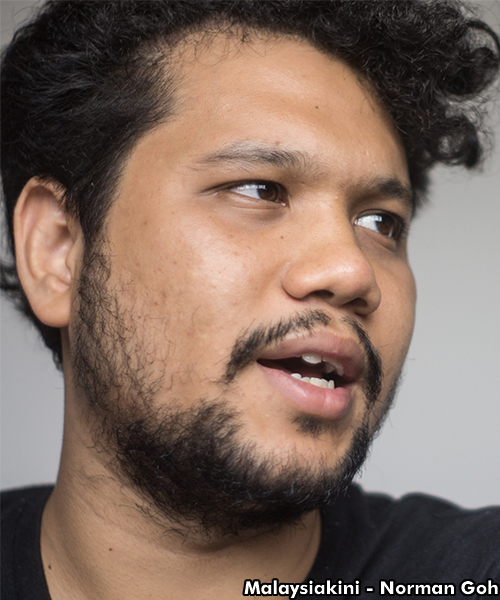 "It (Buku Jalanan) is a safe space for critical discourse and knowledge production, where everyone's opinions are valuable," Zikri told Malaysiakini in an interview yesterday.
Fittingly enough, their motto is 'BACA' - Malay for 'read' - which is an acronym for 'books, arts, culture and activism'.
At Buku Jalanan, they have yet to shy away from any topic of discussion, Zikri revealed.
They consistently discuss issues raised in books they read, from topics like the economy to ecology, "like a book club but in a public space".
This is because they also want to "politicise public space" through Buku Jalanan, he said.
He cited distinguished American anthropology and geography professor David Harvey and the 'right to the city'.
"What we mean by politicising public space, as David Harvey said, is the right to the city. People of all classes should be able to experience and influence their lives and quality of living in the city, which is now being deprived," Zikri explained.
Inspired by Occupy movement
How public spaces are defined now is very problematic, he lamented, pointing out, for example, that many people consider shopping malls to be public spaces.
Malls are not really public spaces, he said, but rather public spaces that are privately owned.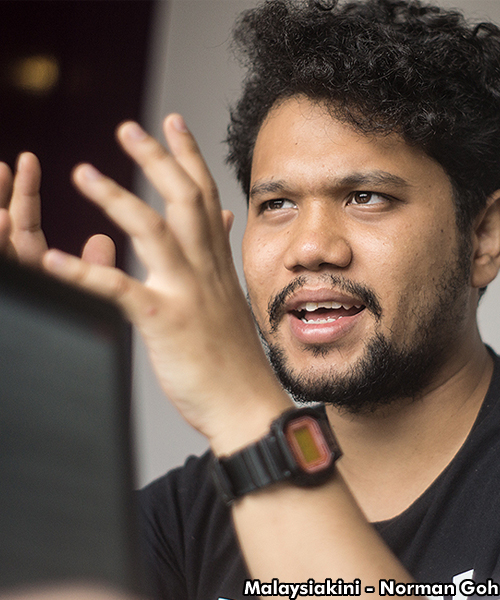 "Public space, for me, is something that everyone can enjoy but nobody can claim as their own," he said.
There is a similar movement in the US called Street Books, Zikri said, but despite sharing a common name, Buku Jalanan's inspiration is not that but rather, the Occupy movement.
The movement, which began as Occupy Wall Street on Sept 17, 2011, in Zuccotti Park, New York City's financial district, had no leader but spawned similar 'Occupy' movements in public spaces worldwide, rallying against social and economic inequality.
"The term 'occupy' itself is very political in nature. You could say Buku Jalanan has been 'occupying' the space in Shah Alam for almost four years," Zikri said.
Zikri, now a freelance writer and researcher after leaving his job a few months ago, said he used to juggle coordinating Buku Jalanan with his day job.
They have about 15 people on the Buku Jalanan Shah Alam team, he said, and they rotate the schedule among themselves to keep up the cultural momentum.
"For a culture to be ingrained, there must be continuous grassroots presence and activity," Zikri said.
Malay as a strategic language
Buku Jalanan discussions in Shah Alam are also held almost exclusively in Malay, he said, because for him, the choice is a strategic one to reach a wider audience.
There are too many English-based discourses in Malaysia, he said, and they tend to be geared towards upper- and middle-class Malays.
"There is a detachment from the Malay-speaking community and critical discourse, because there isn't enough Malay discourse in Malaysia.
"Holding Buku Jalanan in Shah Alam and in Malay means we're more accessible to students and working-class Malays," Zikri said.
He said the movement has continued to live on in universities, with many branches based in various public varsities in Malaysia.
Some of them are being pushed by university administrations to register as an official student body, he said, which is against what Buku Jalanan is about.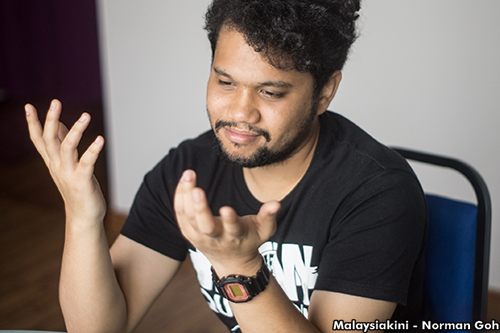 "We are against the idea of bureaucracy and having to register and things like that. We want to maintain as an autonomous collective movement," he said.
Their anti-bureaucracy ideals are reflected in the way they handle their book loans.
Those interested in borrowing books from their selection of carefully curated books simply need to leave their contact information with the Buku Jalanan team.
"That's it. We stick to a very simple method," Zikri said.
'How can books dirty a place?'
The reaction to Buku Jalanan has been overwhelmingly positive, except for when they were labelled as 'subversive' by the National Civics Bureau (BTN).
Zikri chuckled when mentioning the BTN's notoriety over a leaked PowerPoint presentation uploaded inadvertently on the Internet and since removed.
"Maybe it's because of the kinds of discussions we have, but we are doing it openly; (it's) not like we're doing it in secret.
"Our discussions are very open and democratic. They are topics discussed in the universities, so why can't we discuss them outside of universities?" he asked.
As such, Zikri doesn't think it's a problem to be labelled as 'subversive' by BTN, saying all that was done was give them free publicity.
While Buku Jalanan Shah Alam has not got into trouble so far, Zikri revealed that Buku Jalanan Kuching had been chased away by local authorities before, for allegedly "dirtying the place".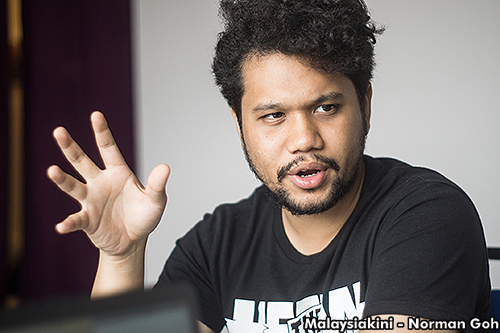 "How can books dirty a place? Maybe it's because of the kinds of books they brought," he mused.
Having marked their fourth year anniversary yesterday, Oct 1, Zikri said Buku Jalanan Shah Alam would be celebrating its 'birthday' with an event at Laman Seni 2, Shah Alam, from 2pm to 10pm tomorrow.
"The event focuses on human skills, because there are a lot of human skills that we take for granted; we don't want to get our hands dirty," he said.
Aside from the usual activity at Buku Jalanan events, there will be a couple of workshops on urban gardening and book cataloguing, as well as the screening of a documentary from the Philippines called 'Sining, Kalikasan, Aklasan' (Art, Ecology, Resistance).
---
MALAYSIANSKINI is a series on Malaysians you should know.
Previously featured:
Meet Syed Saddiq, your freedom of speech crusader
'It's not punk rock, it's punk ideology'
Paramedic goes 'white to black' to lead medic team at Bersih 4
Siti Aishah – from blogger to youngest senator
A lawyer hooked on 'the perfect murder'
DAP ideology suits rapper Edry just fine
A PKR Youth leader and a reluctant politician
Documenting convicts reborn through dance