MALAYSIANSKINI | Many years ago, child beggars used to crowd around the St Anne's Church in Bukit Mertajam during the patron saint's feast day. Some did not take kindly to them but for K Sudhagaran Stanley, it didn't just raise his concern but also his curiosity.
"I visited many of these families and had a personal relationship with them, trying to understand their needs," he said. Upon investigation, Stanley discovered that they were refugees, most of whom were Rohingya.
"I was concerned that these children were not going to school as they were not allowed into Malaysian public schools. They were very poor and living in deplorable conditions. They were easy targets of criminals gang recruits and human trafficking syndicates," he said.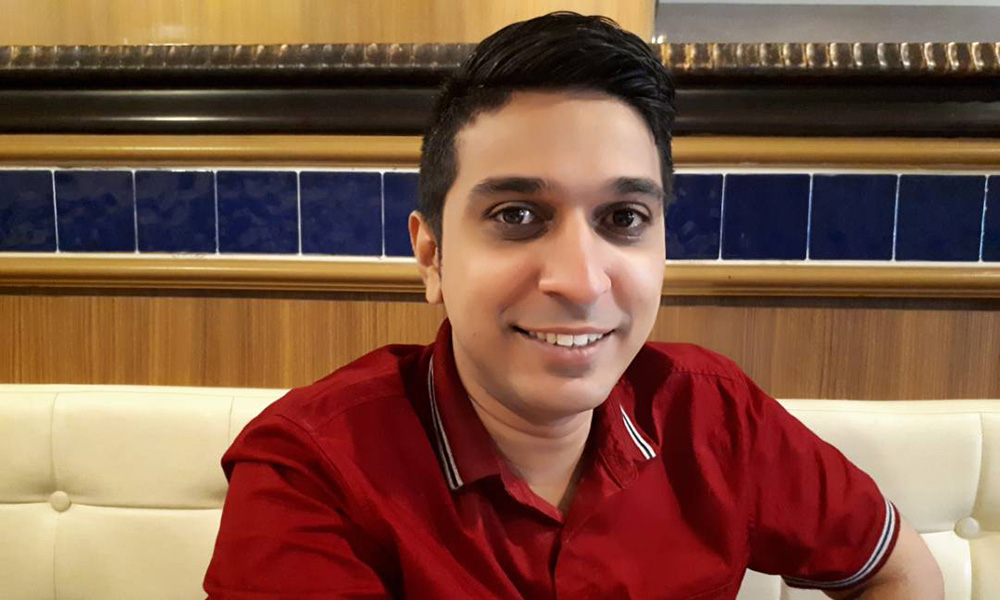 Stanley (photo), who in 2009 was a staff at the Penang Office for Human Development (POHD) an organisation under the Catholic Church, had initiated various welfare aids for the families.
But beyond the welfare, Stanley had a "burning desire" to start a school as there were none for refugees in Penang at that time.
However, POHD could not take up the project, having already had its finances strained due to many other programmes, such as food for the poor, a children's learning centre, as well as an orphanage.
Stanley then decided to embark on the project on his own.
"I made a few visits to Kuala Lumpur to visit the refugee schools that were already in operation to learn from them.
"The visit boosted my confidence that I could do this without POHD," he said.
In 2010, Stanley met with three like-minded people from the church circle, namely Melanie Hurlbut, pastor Albert Tan, and Meng Eng, and the plan for a refugee school began to take shape. A new member, Tsyh Yong, later joined the group.
Finally, two years after his encounter with the child beggars, they founded the Life Bridge School with less than 50 children.
It was then a small room in a shop lot in Perai, but it has since expanded to a four-storey shop lot in Taman Inderawasih, with more than 100 students.
"They are all our heroes, without them, there will be no education for the children," said Stanley, 32.
Classes, including art and computer studies, are conducted from Mondays to Thursdays, from 8am to 1pm.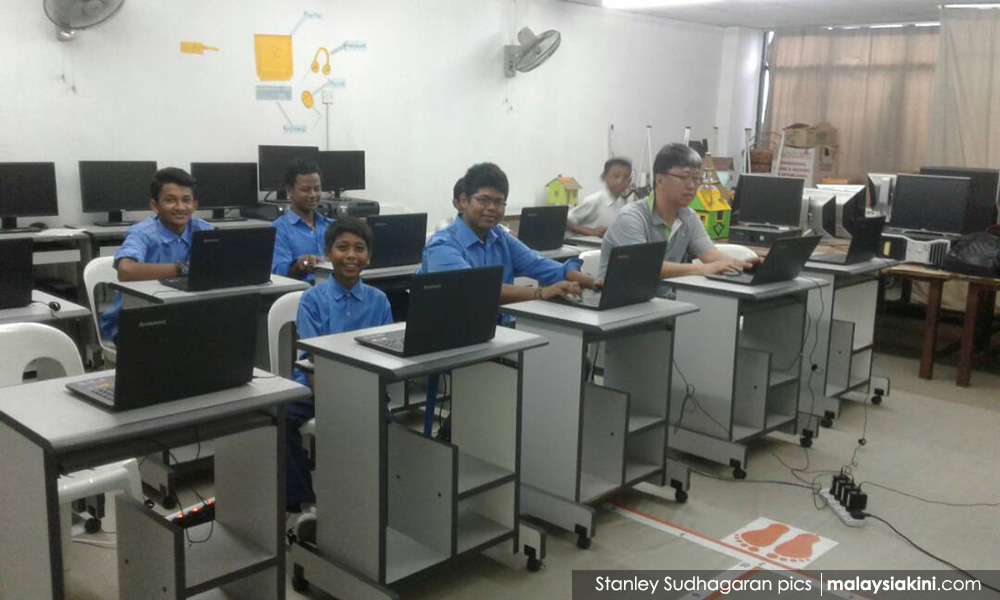 Despite the refugee school being founded by Christians, its volunteers comprise people of all faiths and so too the students.
"It was not easy to get volunteers to run the school...Some of our volunteers today have been with us for the past six years and are now considered professionals in teaching, but they earn peanuts," he said.
After seven years in school, many of the children are now ready to move into secondary education. But the school is also facing new challenges amid the worsening refugee crisis in Myanmar.
"With the worsening situation in Myanmar, we are expecting an increase in intake for 2018, we need to expand the school," he said. But running a school can be costly, let alone expanding one.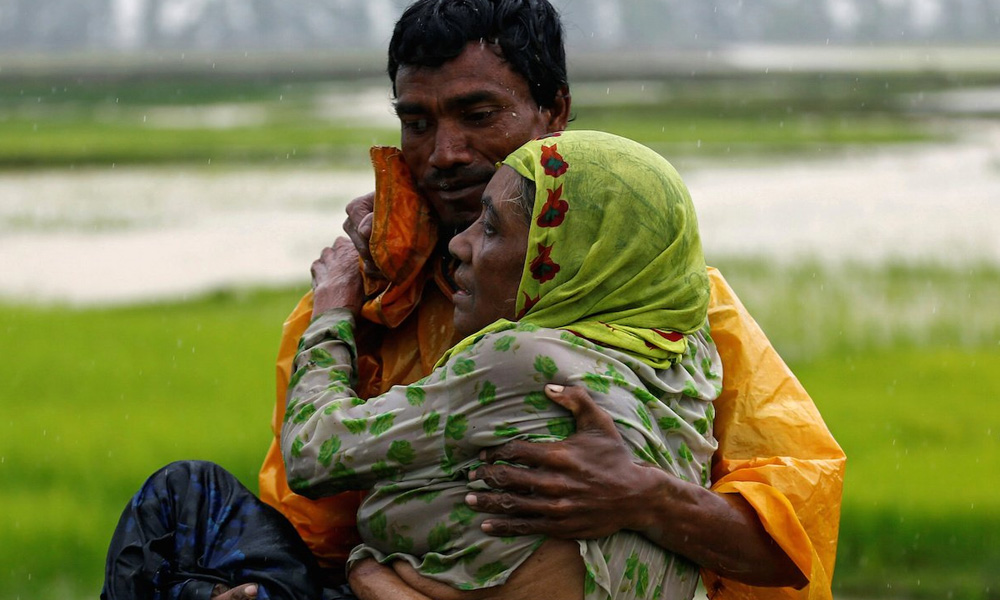 "Our monthly expenditure is around RM11,000 and there is no way we can survive if no funds come in.
"We also need to hire professional teachers as secondary education is not as easy as primary. We need qualified and trained teachers.
"For this, we also need to be prepared to pay professional salaries to these qualified teachers," he said.
This, Stanley said, was on top of preparing extracurricular activities, including sports, for the students.
Having embarked on a journey of education for the students, Stanley too has learned many lessons from the experience. It has also motivated him to obtain a certificate in legal practice (CLP).
MY WHOLE LIFE'S WORK INVOLVED SOCIAL WORK AND HUMAN RIGHTS
I started my activism work at 21. Today, I am 32. In return, God has blessed me with a law degree from the UK, and has always provided for me.
I am currently working at the Center to Combat Corruption and Cronyism northern region as coordinator, while also doing my CLP.
MY LAW STUDY WAS MOTIVATED BY HUMAN RIGHTS AND SOCIAL JUSTICE
For there are too many things wrong in this world.
Inequality, greed, dirty and money politics, racism and radicalism, but working with these children and the migrant refugee community has helped mould me into the person I am today – a better person in life, helping to make this world a better place in the little ways I can.
I LEARNT THAT IN LIFE, WE HAVE TO BE THANKFUL FOR WHAT WE HAVE
These children are from very poor backgrounds. They come from war-torn countries, their future is uncertain. Malaysians are blessed as our forefathers toiled hard to build the country to what it is today.
WE SHOULD NOT JUST SIT DOWN AND WATCH INJUSTICES HAPPEN IN FRONT OF OUR EYES
Just because we have better lives. Poverty is an injustice. No rights to education is an injustice.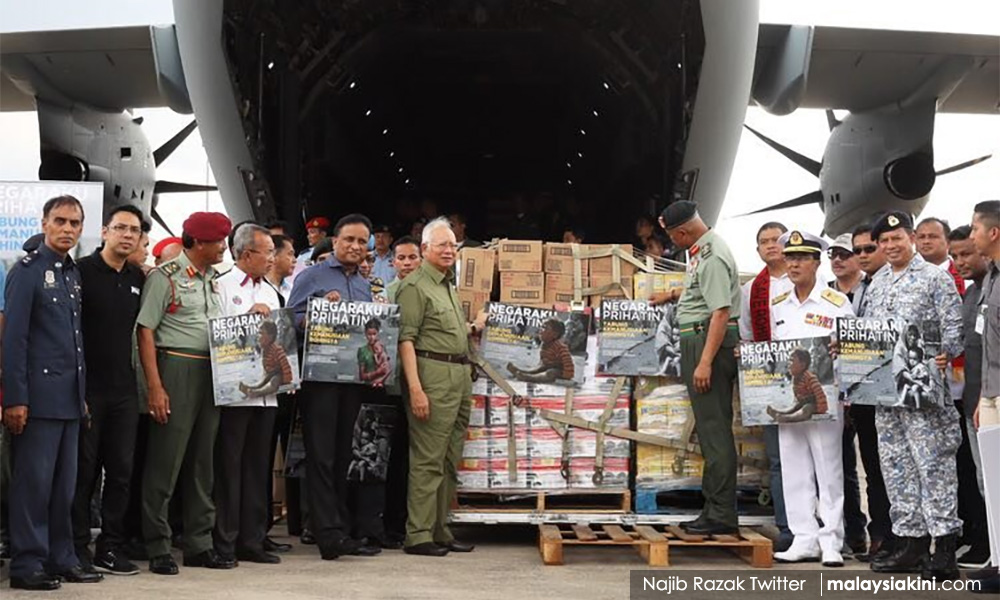 WE SHOULD HELP AND DEFEND REFUGEES REGARDLESS OF RELIGION
Every one of us has the responsibility to make this world a better place to live in.
THERE IS NO BETTER FEELING IN THIS WORLD THEN TO MAKE SOMEONE SMILE
To sacrifice for others is a blessing, we should not only think of ourselves but those around us too.
IT IS TOUGH, CHALLENGING, BUT WHEN I SEE SOMEONE SMILE BECAUSE OF ME, I FEEL ENERGISED
During my work with migrants and refugees, I helped rescue many migrants and handled various cases of abuse.
Today, they thank me for bringing them out of such situations. This is where I get my energy from, there is no greater joy than to help someone and see that they are happy.
MANY OF OUR STUDENTS ARE NOW RESETTLED IN THE UNITED STATES
And we all continue to keep in touch on Facebook. They speak good English and some are studying in universities, their lives have improved and they thank us for the help. These are the things which make us feel alive.
Anyone wanting to provide financial support to the school can do so through the CIMB account 80-0423163-5 in the name of Penang Care. Records can be emailed to [email protected] or sent via WhatsApp at +60174110422.
---
MALAYSIANS KINI is a series on Malaysians you should know.
Previously featured:
War has no victors, says last surviving WWII vet
The one-man Malay literature archive
The last of generations of storytellers
Sarawak's sape travels across the South China Sea