The Umno flags and songs that were featured at a Putrajaya school function recently were neither political nor unusual, Education Minister Mahdzir Khalid said.
Bernama quoted him saying today that the event was held in conjunction with National Day celebrations, and was planned by the school to explain Malaysia's journey to independence.
"Our country's independence is the fruit of Umno's struggles together with MCA and MIC. This could be seen when Tunku Abdul Rahman, who was the Umno president at the time, went to London to secure the country's independence," he was quoted as saying in Padang Terap.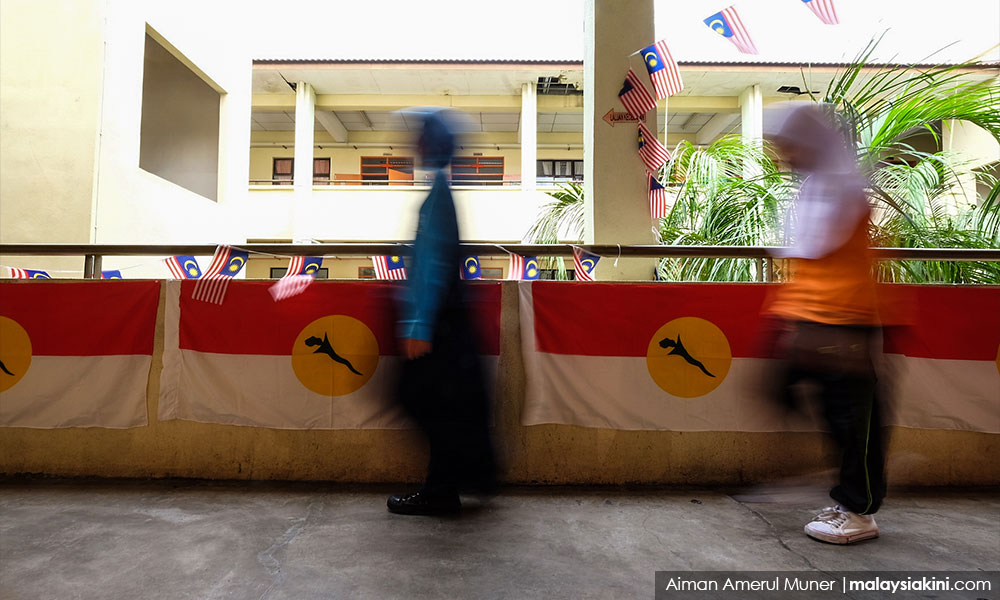 He was reportedly asked about the students who sang the Umno party anthem and waved the party's flags at SK Putrajaya Presint 14 (1) on Tuesday. The event was a "class decoration and performance" competition themed "Umno and independence #Negaraku."
The Parent Action Group for Education (Page) had condemned the event, saying that it leads to the perception that national schools are political hotbeds and erodes parents' confidence in such schools.
Pakatan Harapan chairperson Dr Mahathir Mohamad had also condemned it on several occasions, saying that only a dictatorship would ask students to raise party flags.
However, the school's Parent-Teacher Association (PIBG) chairperson Mohamad Sahar Mat Din defended the event, arguing that its theme is relevant to Malaysia's history, and it is only a matter of perception that opposition politicians see a political agenda behind it.
Mahdzir, meanwhile, claimed that opposition parties are making an issue out of the event because they realise that Umno, MCA, and MIC are the main contributors to the country's independence.