COMMENT | Most Malaysians would agree with me that while it is true that the country's first prime minister Tunku Abdul Rahman Putra Al-Haj was also Umno president, if he did wake up this morning, the Bapa Malaysia would be shocked to see how far right today's Umno has veered the country into.
The fact that Tunku agreed to be known as Bapa Malaysia instead of Bapa Umno is clearly a slap in the face of the likes of Jamal Mohd Yunos during the Tunku's era.
Now, when Education Minister Mahdzir Khalid can say, without even blinking his eyes, that the recent Putrajaya primary school function was "neither political nor unusual", I am not surprised that the country and our education system have indeed gone to the dogs.
When Umno songs and Umno flags were being flown on the school grounds at what was said to be not an Umno event, I wonder how a discotheque will be like when all the disco songs are not played.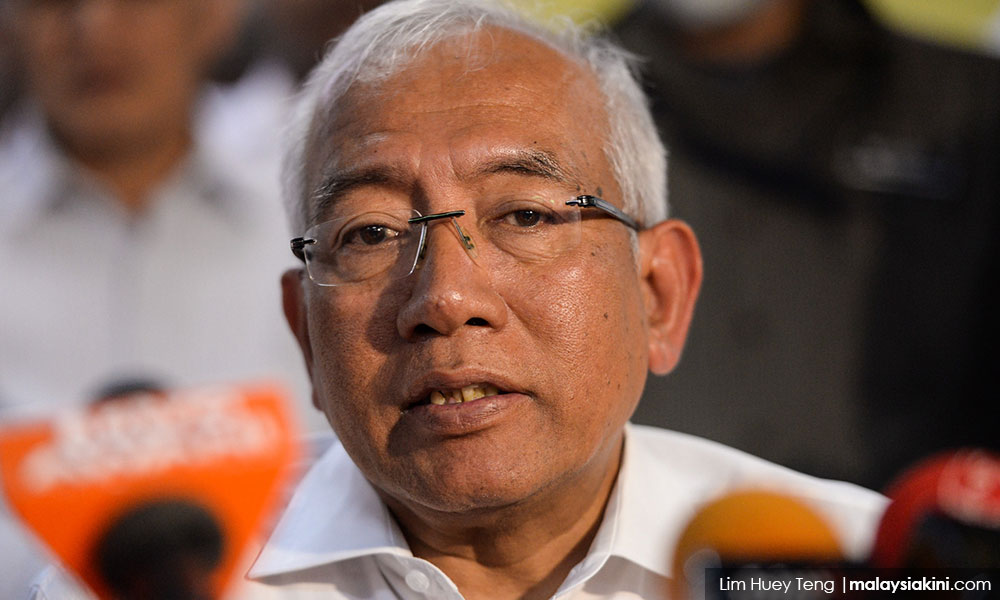 I dread to think what would happen to our education system, with schools now being dragged into becoming another political arena by the people in the powers of the corridor. It has already happened in mosques, as some claim.
Every hope I have to see the education system in the country being reformed has been dashed against the rocks with this latest remark by Mahdzir (photo) in his capacity as education minister.
Accord Dr M that same privileges
I dare Mahdzir to officially invite former prime minister Dr Mahathir Mohamad (or even former education minister, Muhyiddin Yasin) to use the school facilities to make their circuit to Umno strongholds to address the rot in the country's education system and how the Malays in rural areas can catch up with the rest of the world after 60 years of independence.
Let's start with Padang Terap in Kedah, since this is Mahdzir's stronghold and his own constituency. Kedah is, after all, Mahathir's own homeland. Or, if Mahdzir lacks confidence, we can also start with Pagoh, since this is Muhyiddin's own stronghold.
After all, both Mahathir and Muhyiddin were both former key Umno leaders and held the portfolio of education minister. Surely Madhzir cannot erase this fact from history. If I may add: these two former education ministers were also responsible for the initial and gradual decline of our education system.
They should know better how to fix things that have gone wrong. This is probably one reason why, in his later years, Mahathir tried to revert the teaching of science and mathematics to English, realising that Malaysians are at a great disadvantage when they do not have a good command of the English language...