SPECIAL REPORT | In 2013, excitement and tension were boiling over just before the 13th general election. Large turnouts at rallies reflected people's demand for change, and a real change of political regime felt close.
The results, however, turned off many voters, especially the progressive youth who thought "ini kalilah" (this time) could be realised in 2013.
The voice of youth is often seen as enthusiastic, progressive, and empowered to imagine a better future for the nation.
However, with the 14th general election around the corner, and with the political restructuring process becoming more obscured, many feel disillusioned and apathetic.
There is even talk about abstaining from voting.
How will they blaze a trail through the current political and economic climate and define "politics" in their own terms?
Five young activists elaborate on what they expect to happen in the next election.
Adam Adli (28, Penggerak Komuniti Muda coordinator)
State: Penaga ; Parliament: Kepala Batas, Penang
Four years ago, refusing to accept the unexpected results of GE13, student activist Adam Adli called for a street protest to "topple the elected government" on May 13, 2013, and was arrested few days after.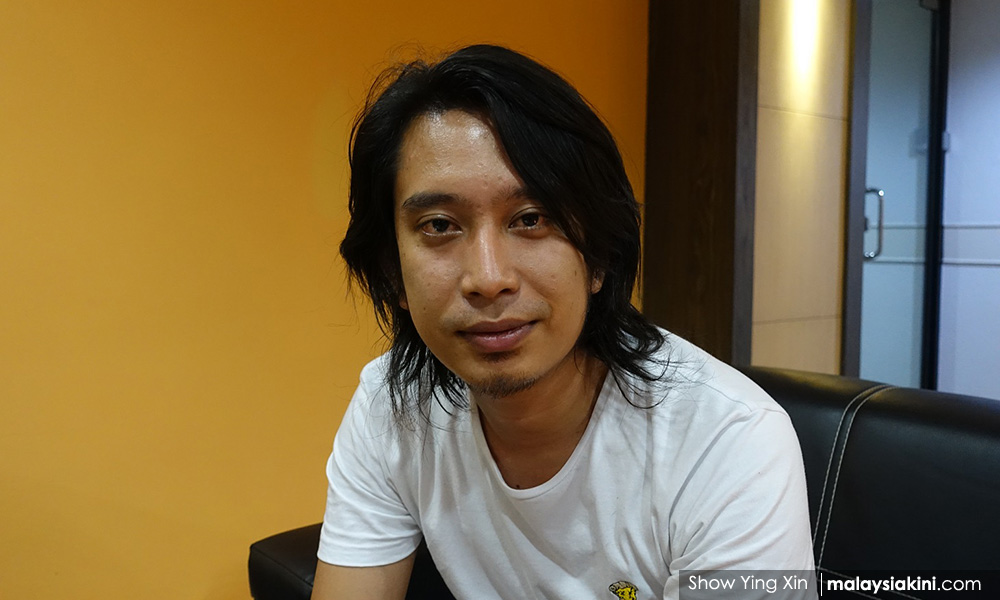 Calls for "Bebas Adam" (free Adam) soon spread around the country, adding to people's frustration towards the election results.
"I remember, I was the first to get arrested after the election.
"We knew something was wrong. We were not going to just accept the results… On May 13, I spoke out, condemning the results of election, and condemned the attitude of government who said the results were due to a 'Chinese tsunami'," he said.
The former Sultan Idris University of Education (UPSI) undergraduate was found guilty of giving a seditious speech, and was sentenced to 12 months' jail by the Kuala Lumpur Sessions Court.
However, the Kuala Lumpur High Court substituted the jail term with an RM5,000 fine, with the case still in court today after several postponements.
Already a father
Today, Adam is already a married man. And a father too, with a child being born just last month in Penang.
"Yes, in the end the problems of the middle class are now affecting me!" he joked.
"Last time, most of my money was spent on traveling, going here and there to meet people. But now, while I still travel to Kuala Lumpur for court cases, I also have to buy diapers."
"The economic pressure on the youth is real, but it doesn't really affect me all that much, because I already got used to not having much money," he said.
Adam had been actively involved in student movements since 2010, advocating for the abolishment of the higher education fund PTPTN and the University and University Colleges Act 1971.
He was suspended indefinitely by Universiti Pendidikan Sultan Idris in 2013 after bringing down a banner with the image of Prime Minister Najib Abdul Razak at the Umno headquarters.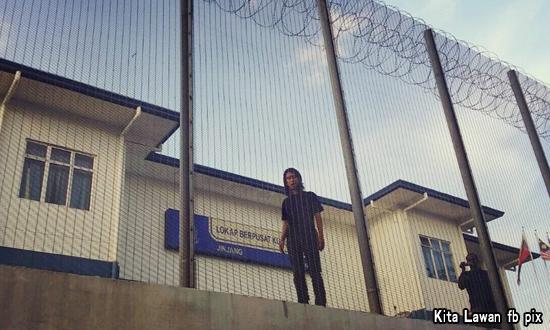 He still clearly remembers that during the campaigning period of the last election, he gave speeches almost every night at opposition rallies.
"Everything was in its the right place. You had people you'd never believe would sit together fighting against one common enemy.
"There was no confusion, the goal was so clear. People were confident.
"This kind of environment encourages people to think positive about politics, but now, politics has become confusing. Enemies become friends, friends become enemies."
On May 5, 2013, Adam went back to Penang to vote, and rushed to Kuala Lumpur in a buoyant mood. He was to be left disappointed.
Harapan going backwards
Commenting on the current political situation, he opined that Pakatan Harapan are going backwards from what they achieved during in Pakatan Rakyat.
"Pakatan Rakyat was not a marriage made in heaven of course, they had all kinds of people. But somehow it was appealing. The idea and image were there.
"Harapan no longer captures the imagination of people, they no longer talk about things that paint a picture of future, but only react to the here and now to show that they are better than BN.
"They should not be driven by the faults and weaknesses of the current government. Instead, they should be able to distinguish themselves from BN.
"When BN says six percent GST, you say zero percent. When BN says RM2.70 per litre of petrol, you say RM1.90.
"All that you are doing is showing people that you are the lesser of two evils. You are not appealing to the young, as you have no alternative vision and a clear goal for the future."
Currently working as a coordinator for Penggerak Komuniti Muda (Peka), a Penang government initiative, Adam encourages local youth to participate directly in their own communities, like providing free tuition to children or healthcare services.
Given the common belief that rural folks are conservative, Adam said what urban youth can do is go back to their hometowns and work to change the mentality and social fabric of the communities there.
"To deconstruct something is easy, the difficult part is to reconstruct it. What to do after something is deconstructed is your responsibility.
"You don't just do it to prove a point."
Liang Tian Shen (31, Johor Yellow Flame exco member)
State: Pengkalan Rinting ; Parliament: Pulai, Johor
Like many born and raised in Johor, Liang Tian Shen has been living in Singapore for some time. But he comes back to Johor Bahru often as he is currently an exco member of the NGO Johor Yellow Flame.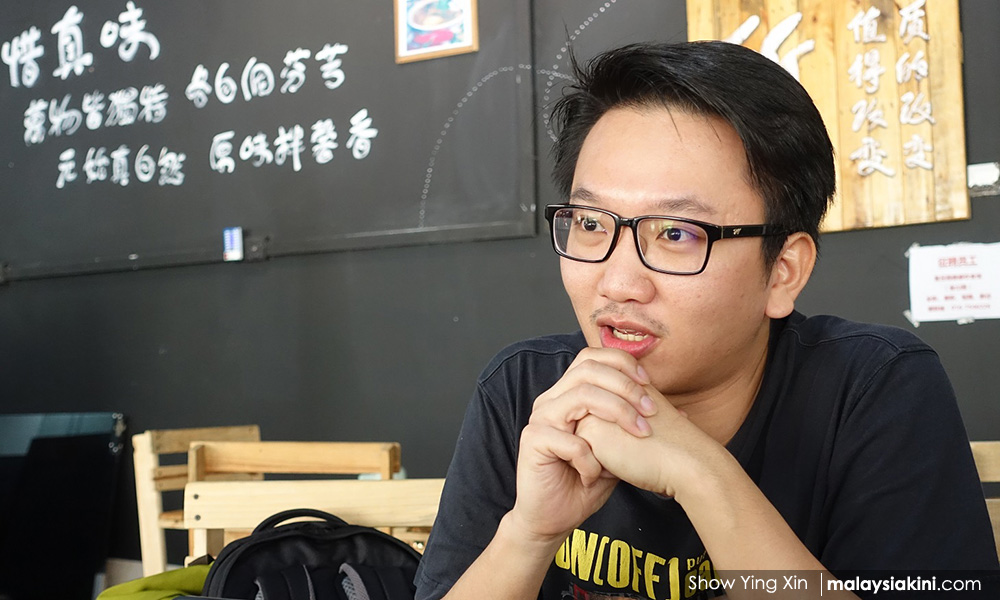 JYF used to be a netizen group which gathered Johorians for rallies and other solidarity get-togethers around the country. After the last election, Tian Shen and the other members of JYF have been working hard to transform it into a forum for civic education and discussions.
Tian Shen works in the field of solar energy, while pursuing his PhD part-time at the National University of Singapore.
Since 2011, he has participated in many rallies such as Bersih, Anti-Lynas, Kill the Bill and protests against the oil refinery in Pengerang.
"I joined JYF as a participant and now I am one of the organisers. I felt that my social skills have improved, as I can speak to a thousand people now without fear. This could be considered as my personal growth."
During the last GE, some JYF members called upon Malaysians in Singapore to go back home to vote. Tian Shen responded by holding a placard reading "Jom Balik Undi" at the Jurong East Bus Interchange, one of the main stations going to and from Johor.
Some members were questioned by onlookers on why Malaysian politics was brought into Singapore.
"During the last election, I was very confident that the regime would change," Tian Shen said.
"I believed in 'ini kalilah', thinking that if we couldn't change the government at that time, Malaysia would have no future...