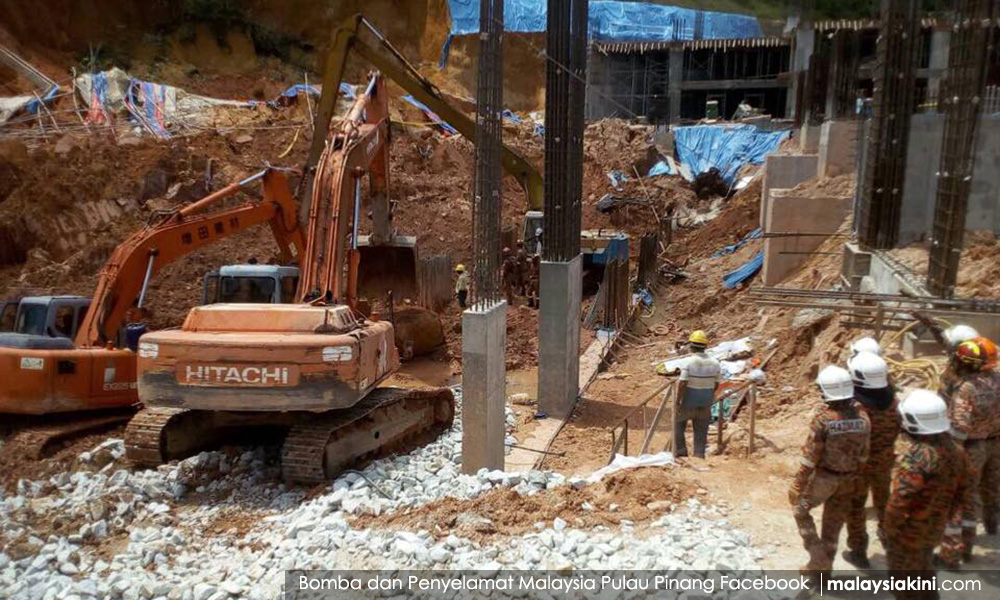 RM10mil for hillslope protection 'small', say NGOs
The Penang Forum coalition of NGOs has responded to the new allocations for landslide prevention in the state's Budget for 2018 as a proactive measure by the government.
However, while the NGOs lauded the state leadership for the positive move aimed at progressing beyond mere crisis management, it stressed that the RM10 million allocation for hillslope protection along with a study on climate change is "small" in comparison to allocations for other projects in the state.
"While we do not object to the diversification and development of other infrastructure including public transport and the arts, there is a need to revise the budget so that the allocation for hillslope protection (including studies, monitoring and rehabilitation) is expanded," the NGOs said in a statement.
"With increasing development pressure, the consequences will be dire if the proper management and protection of exposed soil surfaces and hillslopes are not given priority."
"The prevention of landslides and the rehabilitation of damaged forests, hills and slopes and rivers should be among our top priorities," the statement continued...
For the rest of this story and more, subscribe for only RM200 a year. If you're already a subscriber, please sign in.
Sign in
Subscribe now