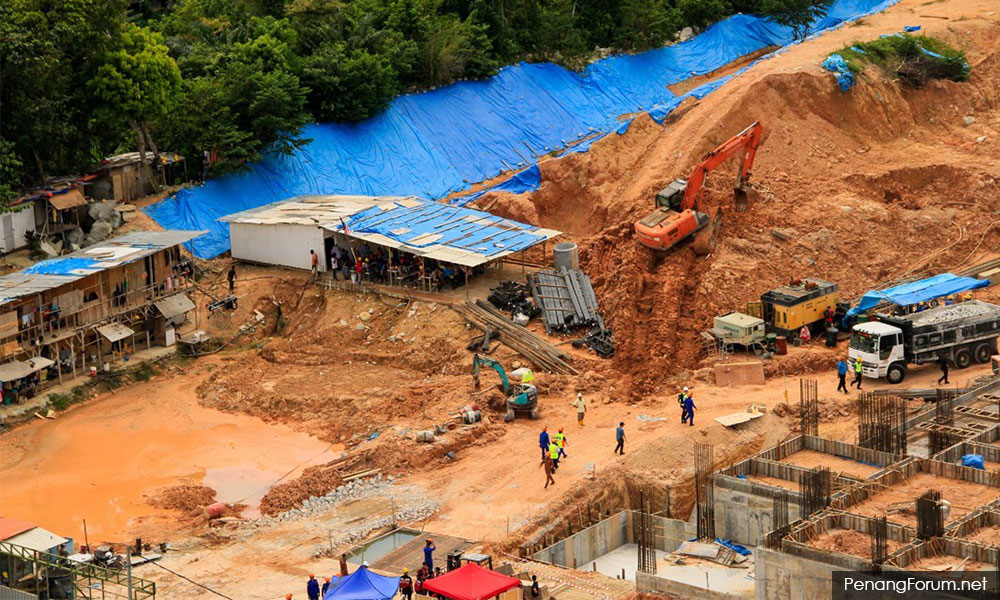 Penang budget allocates RM10m for hillslope protection
Following intense criticisms for the tragic landslide which killed 11 on Oct 21, the Penang government has announced an RM10 million allocation for hillslope protection in the state budget for 2018.
Chief Minister Lim Guan Eng said his administration wanted to be "pro-active" in dealing with environmental issues in a "preventive mode", apart from crisis management.
"Even though the state government has taken preventive measures, climate change has caused a paradigm shift, resulting in our infrastructure suddenly being rendered obsolete and outdated to deal with new challenges," he said when tabling his 10th budget in the Penang State Legislative Assembly today.
For the rest of this story and more, subscribe for only RM200 a year. If you're already a subscriber, please sign in.
Sign in
Subscribe now