Bukit Aman police headquarters has taken over investigations into the leaked MACC witness statements after multiple reports were lodged against it in Johor recently.
The witness statements, which are classified documents, are related to a graft trial involving former Johor executive councillor (exco) Abdul Latif Bandi.
Announced by Johor state police chief Mohd Khalil Kader Mohd, he also confirmed that police have received three reports on the matter as of Nov 29.
"Whereby two reports were made at the Seri Alam district police headquarters and one report made at the Johor Bahru Selatan district police headquarters.
"This case has been taken over by Bukit Aman for further investigations," said Khalil in a statement yesterday.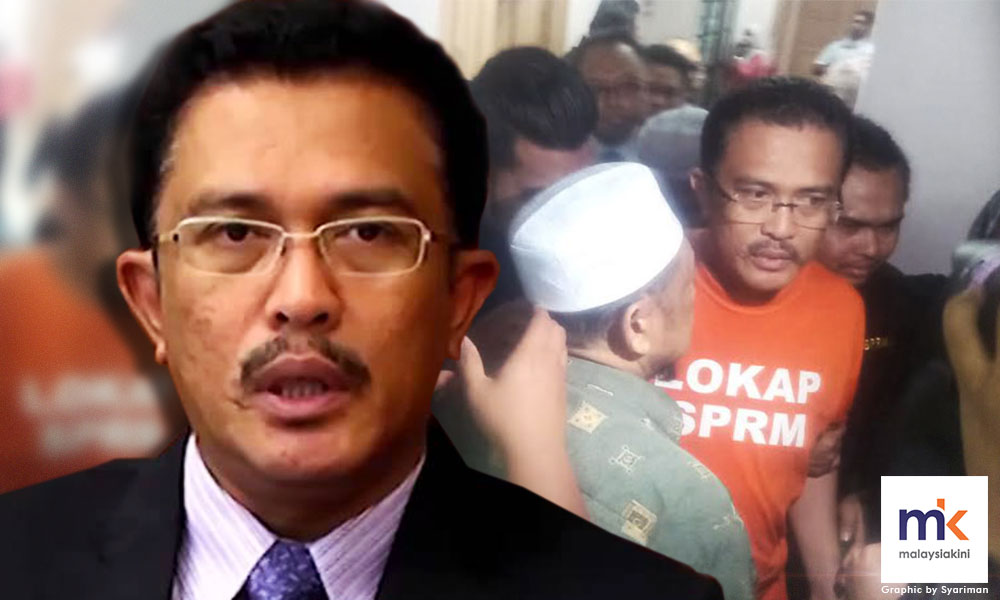 It was previously reported that property consultant Amir Shariffuddin Abd Raub, who had been implicated together with Abdul Latif (photo) for money laundering, had lodged a police report after he realised the leaked statements were contradictory to the statement he had given MACC.
Amir further urged the police to start investigations on the blog and Facebook account owner for using a confidential document, modifying its contents and including unrelated documents in order to intimidate him and his family.
Earlier this week, a blog had uploaded more than 140 pages of MACC investigation documents, which included schedules of payment allegedly given to Johor Menteri Besar Mohamed Khaled Nordin.
Khaled has promised to address the allegations on Dec 4, this Monday.
On Monday, Senai state assemblyperson Wong Shu Qi was ejected from the state assembly sitting after she demanded Khaled explain whether he had received RM12 million in gratification to change the status of bumiputera housing lots, as had been alleged in the leaked documents.