Mohd Puad Zarkashi, who heads the government's propaganda arm Special Affairs Department (Jasa), has questioned if there was a "mafia" in Felda.
He said this in response to the allegedly dubious transaction of Felda's prime land along Jalan Semarak in Kuala Lumpur to a private developer.
The land was initially earmarked for the Kuala Lumpur Vertical City (KLVC).
"I am shocked at how the developer was given full power of attorney that it could transfer the land ownership without Felda's knowledge.
"Or was there a mafia in Felda that was in cahoots?" he was quoted as saying in Berita Harian.
Puad said the new Felda leadership must work to restore the land ownership back to Felda in order to restore the people's confidence in the agency.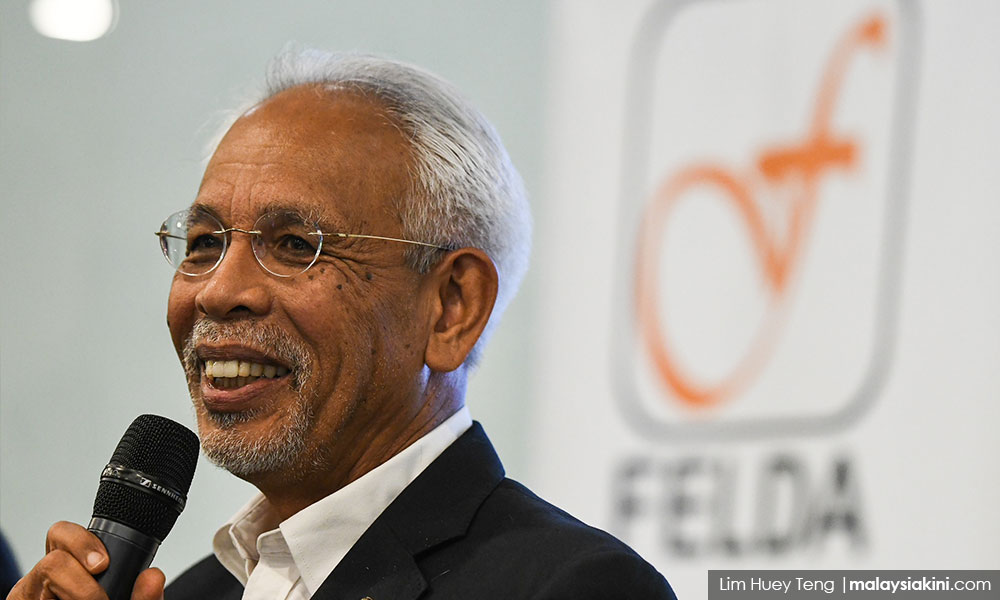 Johor Bahru MP Shahrir Abdul Samad (photo) was in January appointed as Felda chairperson, replacing the controversial Jempol MP, Mohd Isa Samad.
Last Thursday, Berita Harian in a frontpage report claimed that Felda was at risk of losing its rights to the land valued at around RM270 million.
It said this was due to an ownership transfer through an alleged dubious transaction in 2015.
In a separate report, the Malay daily said the Prime Minister's Department had instructed for a forensic audit into the matter.
It quoted Deputy Minister in the Prime Minister's Department Razali Ibrahim as saying that the audit will be conducted by an independent party.