Proton has clarified its special discount for members of the Federation of Hokkien Associations of Malaysia, which has drawn brickbats from various quarters, including allegations of racism.
According to its corporate communications department, the national car manufacturer has a special discount policy for corporate sales and fleet sales customers.
"It is a common business practice in the automotive industry to offer corporate sales discounts based on bulk purchase and fleet sales.
"Therefore, the special offer given to the Federation of Hokkien Associations of Malaysia forms part of the special corporate sales arrangement for fleet sales customers," it said in a statement.
Proton said any cooperatives, organisations, and associations that buy a certain volume of cars are entitled to the corporate sales special arrangement.
It pointed out that a Nanyang Siang Pau report earlier today also mentioned that the promotion is provided to corporate customers, associations, organisations and institutions, including media organisations.
"In the same manner, the Federation of Hokkien Association of Malaysia, approached us to discuss and show support to Proton with a commitment to purchase.
"Based on the large number of members of the association and its employees, we are able to custom make a special package that both parties have agreed upon," it said.
However, a report by Sinchew Daily today apparently contradicted Proton's statement.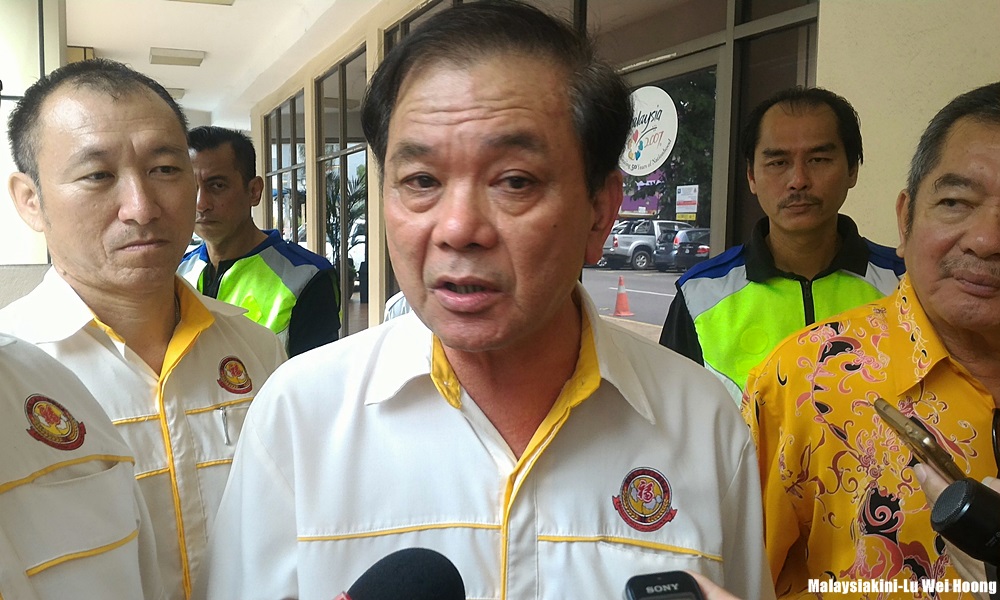 Federation of Hokkien Associations of Malaysia president Khoo Chai Kaa (centre in photo) was quoted by the report as saying that it was Proton CEO Li Chunrong who took the initiative to announce the discount during a dinner with local Hokkien businesspeople last Friday.
"It was him who raised the issue, it is not a request from us," Khoo was quoted as saying.
However, Khoo confirmed that other automobile companies also offer such promotions. He dismissed allegations of racism and said he believe other organisations can get the offer too if they approach Proton.
"It's just that our organisation is large with hundreds of affiliate organisations nationwide. Proton thought that this could have a marketing effect," he said.
The Federation of Hokkien Association Malaysia is an umbrella body for about 200 guilds in the country.
Earlier today, Nanyang Siang Pau reported that Proton is offering discounts of between five to 10 percent on its entire range of cars for members of Federation of Hokkien Associations of Malaysia member guilds.
The offer is valid from Jan 12 to March 31. A correspondence by PONSB vice-president of sales and marketing Abdul Rashid Musa to the federation described the deal as a "mutual collaboration."
The offers drew allegations of racial discrimination from various groups such as MIC and Ikatan Muslimin Malaysia (Isma).
However, Khoo pointed out that while Hokkiens make up more than half of Chinese Malaysians, not all Hokkiens would be eligible for the deal. It is only limited to the federation's members.
When asked about the response, Khoo was quoted as saying that it was "not especially good" and there was no large increase in sales.
However, he said he intends to buy a Proton Perdana, which would be up to RM13,000 cheaper than the retail price.