Prime Minister Najib Abdul Razak has once again conceded there were failings with regard to 1MDB but claimed that certain quarters who wanted to sabotage the nation's economy for political gain had amplified the issue.
Speaking at InvestMalaysia 2018 in Kuala Lumpur today, Najib outlined the steps taken to rectify the problems and as expected, turned the clock back to his mentor-turned-nemesis Dr Mahathir Mohamad's era.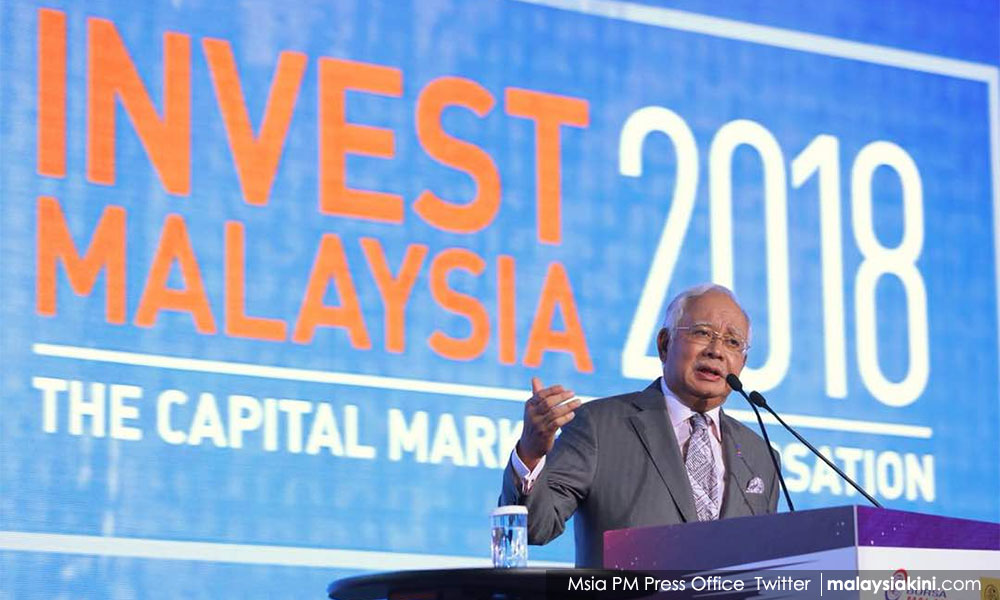 "But just as we have learned lessons there, so we have learned lessons from past mistakes," he added in an obvious reference to the issues which plagued Mahathir's administration such as the Bank Negara foreign exchange (forex) scandal.
Najib told his audience that he would not brush over the 1MDB issue and admitted there were valid grounds for concern.
The prime minister said this is the reason he ordered a thorough investigation into 1MDB.
"There were indeed failings at the company, there were lapses of governance. There was a valid cause for concern.
"This is why I ordered one of the most comprehensive and detailed investigations in Malaysia's corporate history, one that involved multiple lawful authorities, including a bipartisan parliamentary body. Their findings were taken on board – and the company's board was dissolved, its management team changed, and its operations reviewed.
"1MDB rationalised its assets, and with the proceeds, took an aggressive approach in reducing the debts to its lowest possible levels, and the company concentrated their efforts on ensuring its two most valuable assets, Bandar Malaysia and Tun Razak Exchange, remain an attractive investment propositions to both its shareholders and its investors," he added.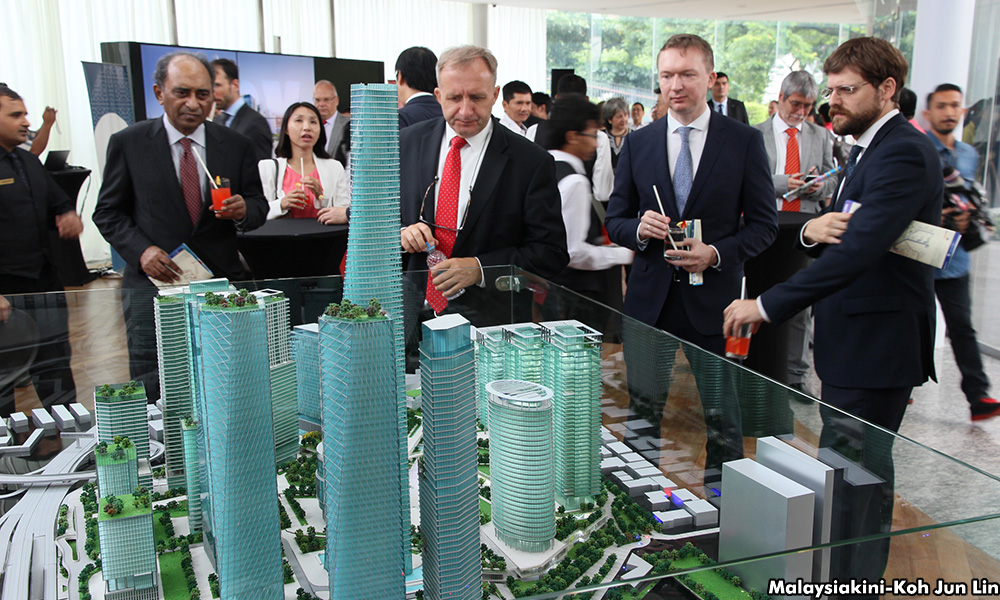 The 1MDB saga and the subsequent investigation in various countries had led to calls for Najib's head to roll with Mahathir accusing the prime minister of siphoning funds from the firm.
The prime minister, however, has denied abusing public funds for personal gain and blamed the allegations on those conspiring to topple him.
Attorney-general Mohamed Apandi Ali also found no grounds to initiate legal action against Najib based on the findings of the investigation.
The United States Department of Justice (DOJ) in its civil forfeiture suits related to 1MDB implicated Malaysian-born businessperson Jho Low, described as a friend of Najib's family, and the prime minister's stepson Riza Aziz.
The DOJ suits had also mentioned "Malaysian Official 1" and his "wife". Minister in the Prime Minister's Department Abdul Rahman Dahlan later confirmed that MO1 is Najib but argued that since he was not named, the prime minister is not a subject of investigation.
Last December, US attorney-general Jeff Sessions revealed that almost half of the US$3.5 billion corruption proceeds which have been seized by the US government came from the 1MDB-related civil forfeiture suits
"This is kleptocracy at its worst," he told the Global Forum on Asset Recovery in Washington DC.