An armoured van carrying about RM4 million in cash turned turtle close to the Sultan Abdul Aziz Shah Airport in Subang this morning.
According to Petaling Jaya police chief Mohd Zani Che Din, the accident near the Kelana Jaya exit of Jalan Lapangan Terbang Subang occurred when a Nissan Livina MPV collided with the van.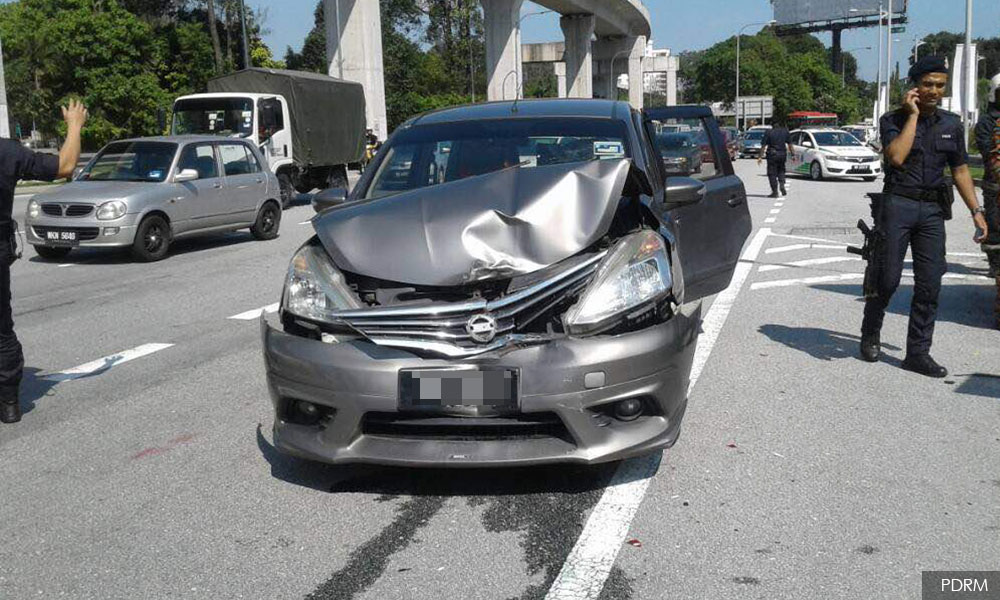 According to the MPV driver, the van had crossed in front of her, and she was not able to avoid hitting it in time.
The collision sent the van into a divider, causing it to flip onto the road.
The drivers of both the MPV and armoured van were unharmed, but two security personnel in the van suffered minor injuries.
"The money in the van was transferred to another van securely," Zani said in a statement today.
The case is currently being investigated by police.