SPECIAL REPORT | In a Malaysian general election, political parties canvass the different ethnic groups and start a game on the chessboard.
Racial proportions have always been the axis of reference in calculating the direction of the electorate; however, sexual minorities are often made pawns without due consideration of their rights.
"As a member of the lesbian, gay, bisexual and transgender (LGBT) community, I know that both the country's political coalitions cannot openly support sexual minorities because of the religious factor," Faris Saad, a 34-year-old transgender man, said with a helpless smile.
Faris (photo) works as a journalist and he is also vocalist and guitarist for a band. He believes that Malaysians on the ground do not hate sexual minorities, but the politicians often use the mainstream media to oppress sexual minorities in order to prove themselves more "Islamic".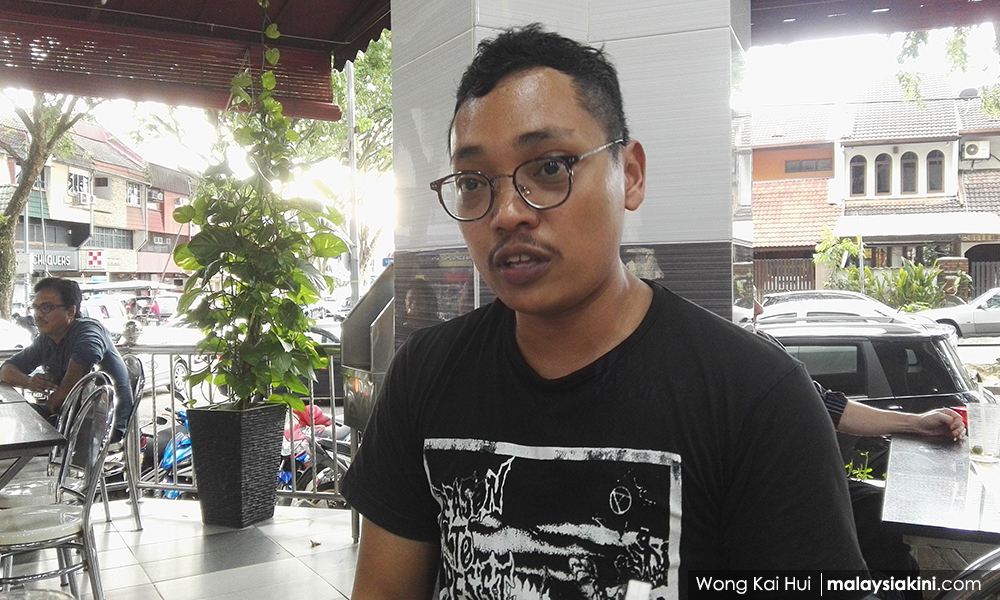 "As long as the giants fight and use us as pawns, nothing positive can happen. The pawn is the smallest piece in chess and you can just sacrifice them for your larger agenda," added Dorian Wilde, a member of the transgender rights NGO Justice For Sisters.
Asked about the political position of sexual minorities in Malaysia, interviewees echoed the same view.
Transgender activist Nisha Ayub (photo) worries that the negative messages on the mainstream media will lead to persecution and violence towards sexual minorities.
"Whatever is happening in society now is the result of the authorities, including the government and the syariah system.
"When they portray the transgender community negatively to the public, they are actually encouraging hate and inciting more anger in society...