MCA leaders received yet another blow from Penang Chief Minister Lim Guan Eng who criticised his rivals for allegedly not practising what they preach on the issue of seat allocation for the coming polls.
He said MCA deputy chief Wee Ka Siong could not deny claims that the party's representation of the Chinese community had been negated by their leaders refusing to contest in seats with a majority of Chinese voters.
"Are MCA leaders not ashamed that they do not practice what they preach by not contesting in seats with more than 50 percent Chinese voters?" Lim asked in a statement today.
He pointed out that for the first time, the three top MCA leaders - president Liow Tiong Lai, deputy president Wee and secretary-general Ong Ka Chuan - would be depending on Umno votes to get elected as MPs.
"In Bentong, Liow's parliamentary constituency, the single biggest ethnic bloc of voters are the 46.1 percent Malay voters with Chinese voters at 42.4 percent, Indians 9.0 percent and others 2.5 percent," noted Lim.
"In Ayer Hitam, Wee's parliamentary constituency, the largest ethnic group of voters are the 57.6 percent Malay voters with the Chinese at 38.3 percent; Indians 3.9 percent and others 0.2 percent," he added.
"In Tanjong Malim, Ong's parliamentary constituency, the largest ethnic group of voters are again the Malays at 55.4 percent with Chinese at 25.8 percent, Indians 13.2 percent and Orang Asli 5.6 percent," Lim said.
Lim (below) said Malay voters represented the largest ethnic group in six of the seven parliamentary constituencies won by MCA in the 13th national polls.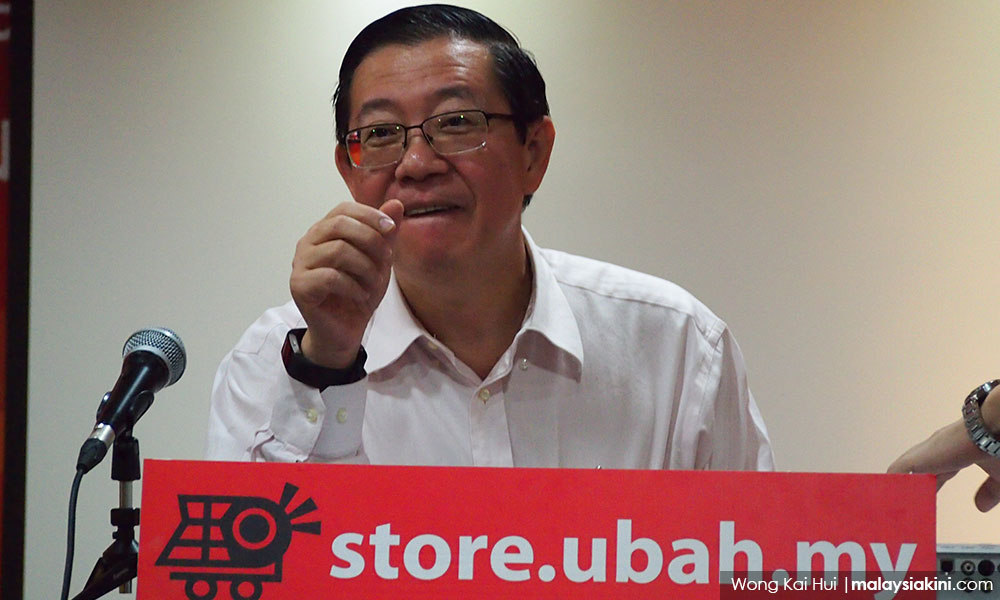 The issue came about after Wee claimed he was misquoted by The Star in saying that he heard Lim would be contesting in Ayer Hitam, Johor.
In an immediate response, Lim shot back, denying that he had ever mentioned about contesting at Wee's parliamentary constituency.
Wee provided an audio recording to the media to say that he only mentioned that DAP might be sending one of its strongmen to Ayer Hitam, who could either be Kit Siang or his son Lim.
The Star has since amended its online version but that did not stop Lim for castigating the MCA-owned paper for publishing "fake news".