The MACC has initiated a probe against Bukit Aman CID chief Wan Ahmad Najmuddin Mohd over the close to RM1 million of his funds seized by Australian authorities, reported The Sun Daily.
The investigation was initiated following a report lodged with the commission by an unnamed whistleblower yesterday, MACC deputy chief commissioner (operations) Azam Baki was quoted as saying by the daily.
"Initially, we heard about the case from an open source and we cannot simply jump the gun. As we said before, we respect the internal investigations by the police and the statement made by the deputy prime minister (Ahmad Zahid Hamidi).
"We will take that into consideration and with the fresh information we have received from the whistleblower yesterday, we will initiate an investigation which will begin as soon as possible," Azam (photo) had said.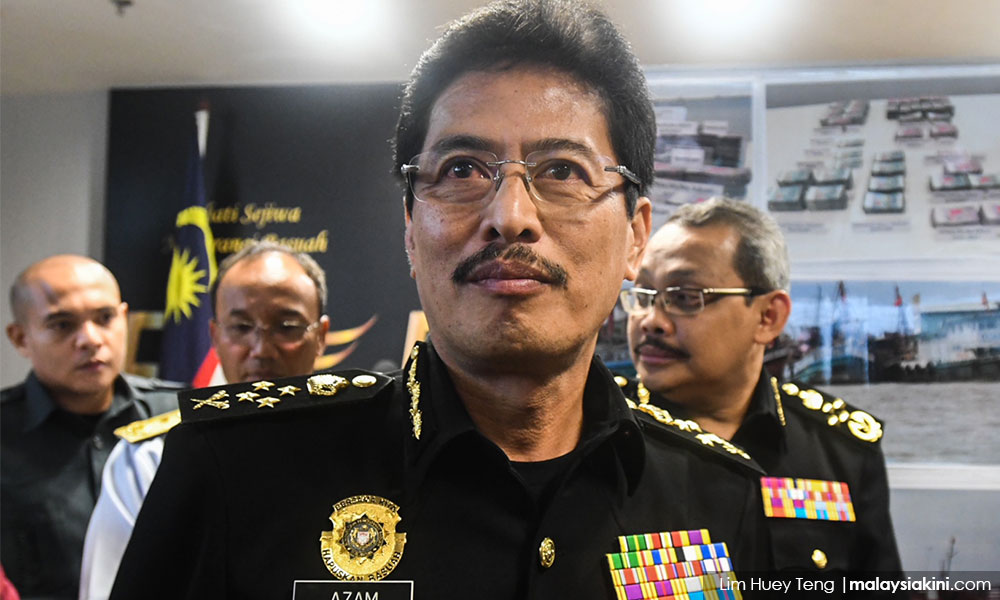 He refused to divulge the identity of the complainant, as it is protected under the Whistleblowers Protection Act.
According to Azam, MACC investigation officers will go to Bukit Aman and also liaise with the Australian police, to seek further information on the case.
"This case occurred in Australia in 2016. Hence, we will need to seek relevant details from both the Australian authorities and the federal police."
Azam urged the public to give MACC space to probe the case and refrain from making speculations on the matter.
On Sunday, Azam said although the MACC accepted the police's findings which cleared Wan Ahmad of any wrongdoing in the case, MACC will initiate a probe, should there be a report backed with sufficient proof of wrongdoing, or power abuse, lodged with them.
Earlier, inspector-general of police Mohamad Fuzi Harun had said the money seized by Australian authorities is clean.