Contradicting Mukhriz Mahathir's denials, the Prime Minister's Office (PMO) today claimed that it was the Bersatu deputy president who had engaged the services of Cambridge Analytica (CA) and its sister company SCL Group.
"Contrary to media reports, neither CA nor its parent company SCL Group have ever – now or in the past – been contracted, employed or paid in any way by BN, the PMO or any part of the government of Malaysia.
"However, the SCL Group country representative today confirmed to the government that CA's advice on the 2013 general election was provided personally to Mukhriz, Bersatu deputy president.
"The SCL representative also confirmed that he reported directly to Mukhriz, not BN or the government," the firm said in a statement today.
CA, which was instrumental in US President Donald Trump's presidential election campaign, came under the spotlight after being accused of misusing millions of user data from Facebook for political ends.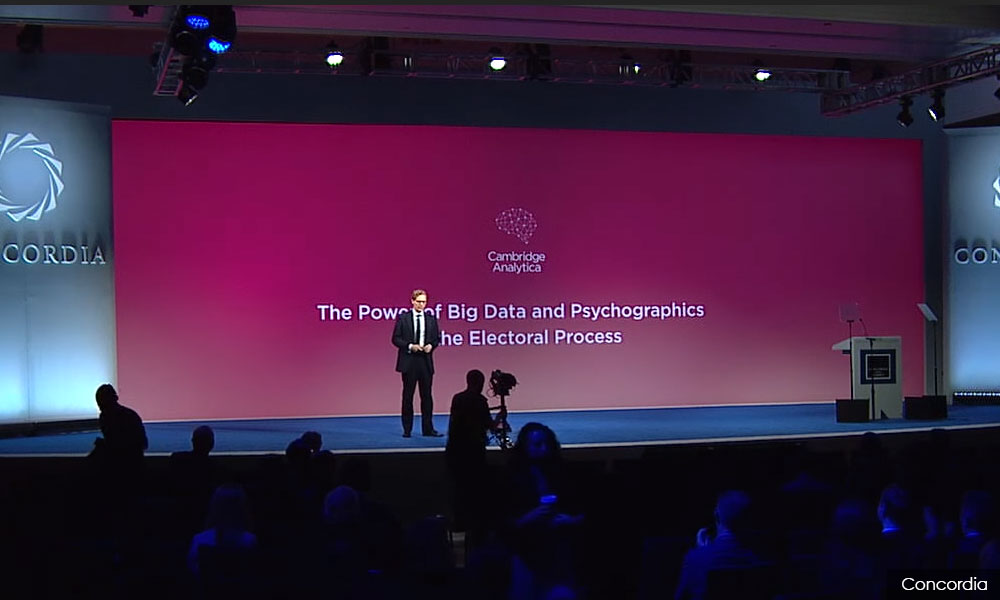 The data analytics firm is also said to have provided services to BN in Kedah during the last general election.
"BN won Kedah back from Pakatan Rakyat in the 13th general election and walked away from a successful campaign.
"With wins in 21 out of 36 state seats and 10 out of the 15 parliamentary seats in the state, BN enjoyed a landslide victory," CA boasted on its website.
Earlier today, Mukhriz denied knowing about CA or having engaged the firm.
"I never knew CA nor ever engaged them to do any work. If they claim to have been involved with Kedah in GE13, I was not aware of it.
"None of the strategies and tactics I employed as head of elections for Kedah BN during GE13 were in any way derived from advice from CA.
"Perhaps they were consulting with the Prime Minister's Office or BN's headquarters," Mukhriz told Malaysiakini in a text message today.
The Bersatu deputy admitted, however, to knowing Azrin Zizal, who is the Southeast Asia head of SCL Group, a sister company of CA.
However, Mukhriz said he only employed Azrin when he held the post of deputy international trade and industry minister.
"If he says that he was their employee even during his employment with me, then that would be a misrepresentation.
"He only worked for me between 2009-2013 when I was in Miti.
"I did not extend his employment when I moved to become Kedah menteri besar," Mukhriz had said.
---
READ MORE
Granny's blood pressure rises due to CA controversy
Cambridge Analytica - Muhyiddin in the dark, says Najib does things on his own
Mukhriz pleads ignorance on Cambridge Analytica's role in Kedah
Did you manipulate GE13, Bersatu's Wan Saiful asks Najib
Harapan MPs: BN-CA link reeks of 'foreign interference'
'Sex, lies and bribes' - Trump's election consultants admit to working in M'sia
Cambridge Analytica denies entrapping, says 'grossly misrepresented'
Facebook hires independent auditors to probe alleged data breach
UK authorities seek warrant to search Cambridge Analytica offices
Factbox: What is Cambridge Analytica and what did it do?