Some 50 Taman Tun Dr Ismail (TTDI) residents today held a picnic at Taman Rimba Kiara to protest against construction works which have begun despite a pending judicial review on the development of the park.
TTDI resident association vice-chairperson Clinton Ang said construction works started on March 14, which saw excavators removing trees in the park.
"Some were relocated but we don't know how many were relocated or destroyed. This was not done by Kuala Lumpur City Hall (DBKL) or Forest Research Institute Malaysia (FRIM) but was done by contractors, we don't know whether they are experts."
Ang questioned the authorities whom he said were rushing into the matter.
"They acted in bad faith knowing this court case is going on. Let the court decide before you start with any construction work.
"Why can't you wait for the judge to decide and we can take it from there. What happens if the judge decides in our favour, are you going to undo the damage?"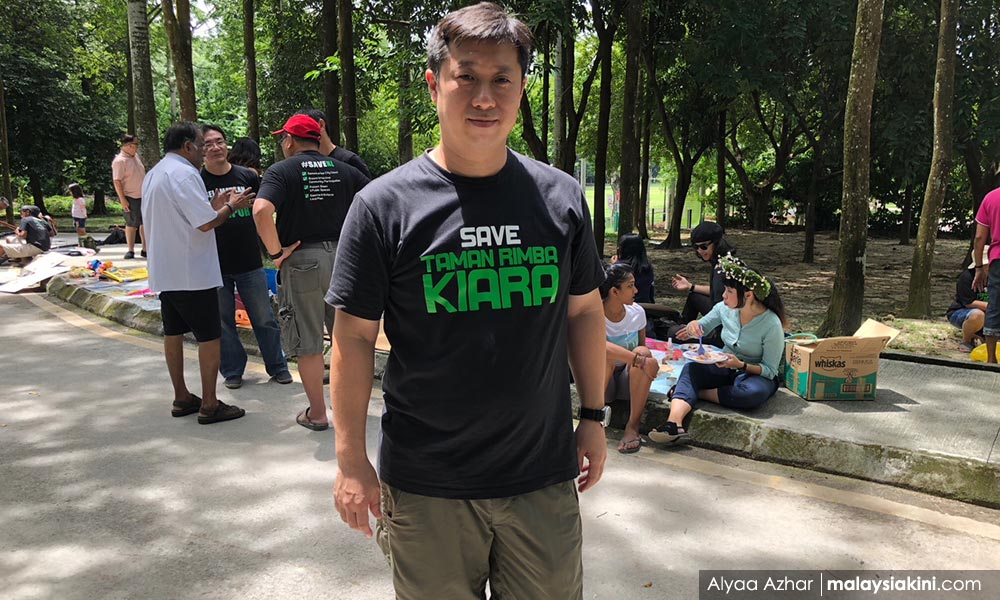 Ang (photo) said today's picnic protest was supposed to be held at Pavilion Kuala Lumpur before the residents decided to do it here.
"If you take my picnic area away, I have to picnic at your place," he shrugged.
Apart from eating on mats at the side of the park and singing songs, residents who participated in the protest today also brought placards which bear the words "Don't be mean, be green" and "Green shame", among others.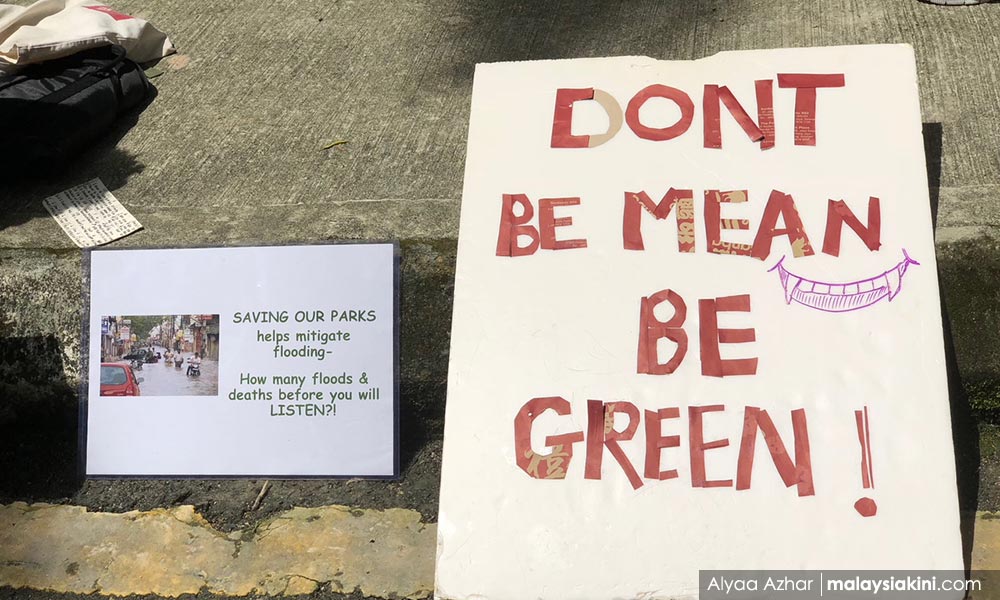 Also present were Lembah Pantai MP Nurul Izzah Anwar, Segambut MP Lim Lip Eng and Gerakan member Raja Sara Petra.
TTDI residents filed the judicial review against DBKL and the Kuala Lumpur mayor to quash the conditional planning permission and development order which was granted to property developer Memang Perkasa Sdn Bhd. Another developer, Malton Bhd, holds a 51 percent stake in the company.
Case management of the judicial review for the proposed development in the park has been fixed for April 18.
The proposed development includes the building of eight blocks of 42- and 54-storey high-end serviced apartments as well as a 29-storey affordable housing block.
Federal Territories Minister Tengku Adnan Tengku Mansor previously said Taman Rimba Kiara had never been gazetted as a public park.
"It is for use as open space with a size of 5.3ha. This (proposed) development would not touch the 5.32ha area at all," he said in December last year.
Tengku Adnan also said the proposed development would help solve the problem of people staying in longhouses for the past 30 years.