COMMENT | There are lots of Malaysians, including those abroad, who have been waiting for regime change since 1969.
I thought it might happen in 1998 during the Reformasi street protests. It didn't. Umno's police bludgeoned the entirely Malay pro-Anwar Ibrahim protest movement.
I was there; witnessed the event as the Asian crisis precipitated the political crisis between Dr Mahathir Mohamad and his protégé Anwar, and what subsequently became the former's vindictive sideshow.
I thought regime change might happen in 2008. It didn't. The opposition was nascent then, weak and disorganised. And Anwar was under arrest for Umno-concocted sodomy charges in cahoots with police, the attorney-general, the judiciary and Islamic authorities. Despite Abdullah Ahmad Badawi's 'Islam Hadhari', fundamentalism was sowing its odious roots.
I was sure of regime change in 2013, or that it'd come close to chucking out Najib Abdul Razak and Umno-BN. But Pakatan Harapan's predecessor, Pakatan Rakyat, was still nursing bloody wounds from internecine squabbles in 2012 between Anwar's wife Dr Wan Azizah Wan Ismail and Mohamed Azmin Ali, while the Umno state endlessly persecuted Anwar for sodomy.
Moreover, Pakatan was struggling to forge unity among its coalition partners. Its manifesto was fancifully overambitious and unrealistic. And Najib, the Election Commission – an arm of the Umno bureaucracy, as is the Registrar of Societies – kept shifting Pakatan's registration goalposts and electoral boundaries.
Clearly Umno can only survive through large-scale, state-organised corruption and other forms of duplicity – a position it somewhat developed during its inception in 1946; a position that became embedded in the 1960s and beyond.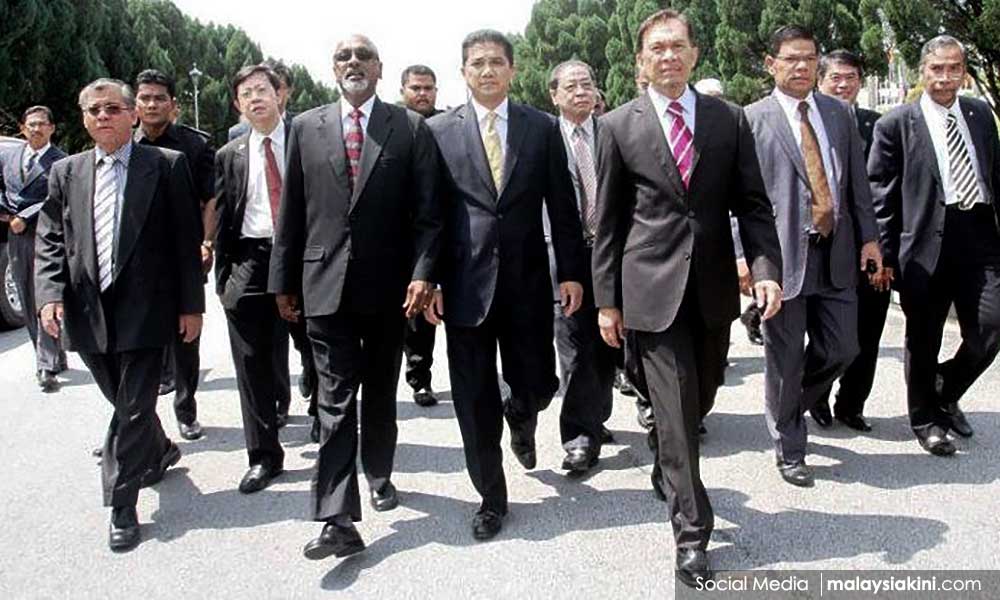 Yet Pakatan managed to knock down Umno-BN's majority by seven seats. It was jolly to see Najib being humiliated by the election result. And it came as no surprise whatsoever that, for his scandalous leadership and suspect credibility, he resorted to scapegoating.
Najib racially vilified Chinese Malaysians for abandoning BN in droves. It's no surprise because there has always been a racist streak in Najib and his Umno-BN people, much like the black veins on shrimps. Racism is how this repugnant coalition sickeningly seeks its legitimacy. It must be discarded.
If on the score of Najib's bigotry alone, allowed to perpetuate by Umno's finger-puppets in the MCA, Gerakan, MIC and other race-based political parties, regime change must happen in 2018. May 9 will be either Malaysia's hour of light or its second darkest hour since 1969.
And only Malays can spearhead...