The first LRT system for the western corridor of the Greater Klang Valley will see six stations being shelved as part of a cost-cutting effort to control the ballooning price tag.
Malaysiakini in this story pinpoints the shelved stations and also the nearest alternative stations available for those living in affected areas.
This comes as Finance Minister Lim Guan Eng said today the cost-cutting move would see the price tag of the 37km Bandar Utama-Klang LRT3 line go down from M31.65 billion to RM16.63 billion.
Other measures included swapping six-car trains for three-car ones, cutting down the total trains from 42 to 22, reducing the size of the stations and ditching costly acceleration techniques, although the latter will extend the completion date from 2020 to 2024.
Lim also said the new train line will be able to cope with the ridership demand until 2035, despite the cost-cutting measures.
He added that with the exception of the Persiaran Hishammuddin station, the remaining five shelved stations may be constructed in future if demand picks up.
The complete list of stations, including shelved ones, is as follows: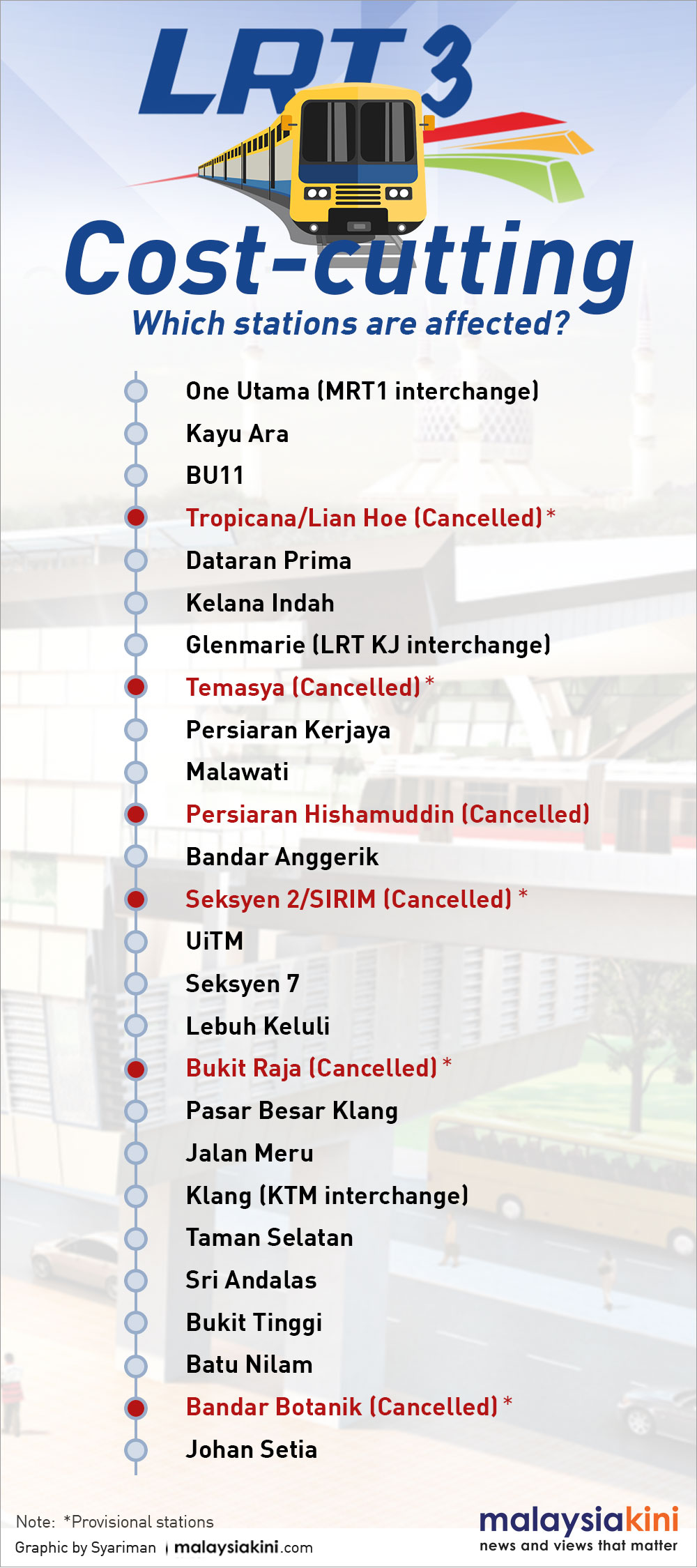 The location of the shelved stations and their alternatives is as follows:
The red arrows represent the shelved stations while the black arrows show the nearest alternatives. Click on them for more information.
Tropicana Station (Lian Hoe Station)
Temasya Station
Persiaran Hishamuddin Station
Seksyen 2 Station (Sirim Station)
Bukit Raja Station
Bandar Botanik Station