Putrajaya has been urged to pressure the PAS-led state government to resolve issues surrounding the Orang Asli blockades in Gua Musang.
Kelantan Harapan Youth chief Mohd Khairul Amin Ab Rahman said the federal government should start ignoring further requests from the state government, including on oil royalty claims, pending resolution to the plight of the Temiar community there.
"There is no use playing nice with a government that is oppressing its own people, particularly the Orang Asli community, who have for the longest time been living in a sorry state.
"Kelantan Harapan Youth is also committed to assisting the Orang Asli to fight for their native land rights, as well to fight against the rampant destruction of the forests by parties with vested interests," he told reporters in Kota Bharu today.
Responding to a report that a Musang King durian plantation company had torn down a Temiar community blockade in Gua Musang, Khairul Amin said the act was blatantly disrespectful and urged authorities to take necessary action.
"We, through Kelantan Harapan Youth, have been directly or indirectly involved in assisting the Temiar people in reclaiming their native customary land.
"This (encroachment) is not a new issue. In fact, it has gone on for many years and throughout the crisis, the Orang Asli made both formal and informal requests for discussions to be held in order to find a resolution," he said.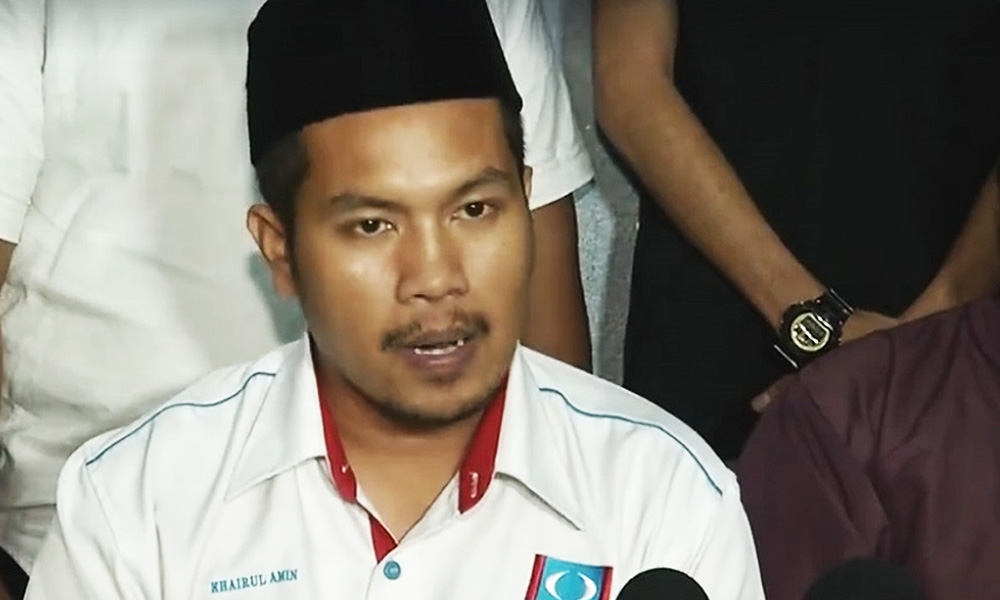 According to Khairul Amin (photo), the Kelantan government has largely ignored these repeated requests, and has remained silent on the destruction caused by rampant logging.
"The Rural Development Ministry should intervene based on its available powers to resolve this crisis," he stressed.
The durian company had torn down the blockade built by the Temiar community despite a recent visit to the site by Deputy Rural Development Minister R Sivarasa, who also promised to help resolve the dispute.
The blockade had originally been set up on Feb 15 by the Orang Asli community to guard their customary land from incursions by loggers and plantation workers.
On July 29 however, Temiar villagers claimed that the durian company had parked several vehicles – including four-wheel drives and a timber hauler – in front of their blockade, hence blocking cars and volunteers from reaching the Temiar villages.
However, police cleared the company's vehicles after two days.