The police today arrested former Sabah chief minister Musa Aman at a hospital in Kuala Lumpur where he is under treatment, said Sabah Police Commissioner Ramli Din.
"Yes, he (Musa) was arrested, at 10am. (However, the application for) remand was dismissed by the magistrate," he said to Bernama.
Musa, who had reportedly sought medical treatment in London, returned to Malaysia at the Sultan Abdul Aziz Shah Airport in Subang at 6.45pm on Aug 21 by a flight from Seletar, Singapore.
Meanwhile, Ramli was quoted saying by the Malay Mail that the police will record Musa's statement once the latter regains his health.
"We don't want to bother him under his current state – it is not special treatment.
"We will give him time to recover, on humanitarian grounds, before visiting him," Ramli reportedly said.
Explaining that he had received a letter from Musa explaining his medical condition, Ramli warned the media against further aggravating the politician's health.
Police are investigating Musa for allegedly intimidating Sabah governor Juhar Mahiruddin (photo) soon after the 14th general election, which the former denies.
After being out of the country since May and undergoing heart bypass surgery in London, he returned on Tues this week and is presently seeking treatment at a private hospital in Subang Jaya.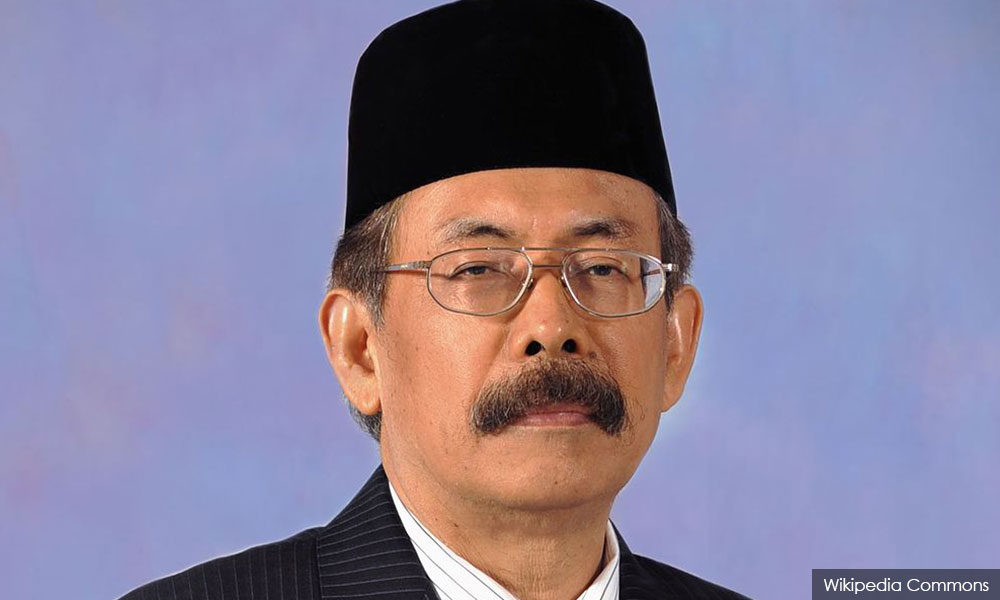 No illegal channels?
Meanwhile, the New Straits Times said that closed-circuit television footage (CCTV) suggested that Musa had left Kota Kinabalu and then the country through usual immigration procedures, backing up the Umno man's previous claim.
"If a captioned image of him, supposedly at the Kota Kinabalu International Airport leaving for Kuala Lumpur on May 14 is genuine, it would have been a day of plane-hopping for Musa.
"Records showed that Musa subsequently left for Brunei via Subang Airport on a private plane the same day.
"He left for London from the country (Brunei), a highly placed source privy to Musa's passport told NST," the report said.
It also quoted an unnamed source who said Musa had not been a wanted man when he left Malaysia, claiming it was a "tactical manoeuvre" for Malaysian authorities to suggest the politician had run afoul of the law.
Immigration Department director-general Mustafar Ali previously said he had "no record" of the Sungai Sibuga assemblyperson leaving the country, while Inspector General of Police Mohamad Fuzi Harun had speculated that Musa had fled through Brunei.