Former Umno president Najib Abdul Razak has come to the defence of his successor Ahmad Zahid Hamidi, saying "there is nothing wrong" with Umno and PAS working together.
In a Facebook posting, Najib said this was because both parties now find themselves in the opposition, and he pointed out that the move was not too dissimilar to that once employed by DAP and PKR.
"There is nothing wrong for Umno and PAS to form a pact, as we are all opposition (parties). DAP and PKR also once formed a pact with PAS when they were in the opposition," he said.
This was in reference to the Pakatan Rakyat alliance, which broke up with PAS' exit in 2015, seven years after it was formed.
Cooperation between Umno and PAS was first seen in the Sungai Kandis by-election, with the Islamist party sitting out the contest so as not split votes against Pakatan Harapan.
This continued with the two by-elections that followed, in which BN gave way for PAS to contest in Seri Setia while PAS campaigned for the MCA candidate in Balakong.
The Umno-PAS pact culminated in the attendance of a Zahid-led delegation of Umno leaders at the recently concluded 64th PAS muktamar in Terengganu.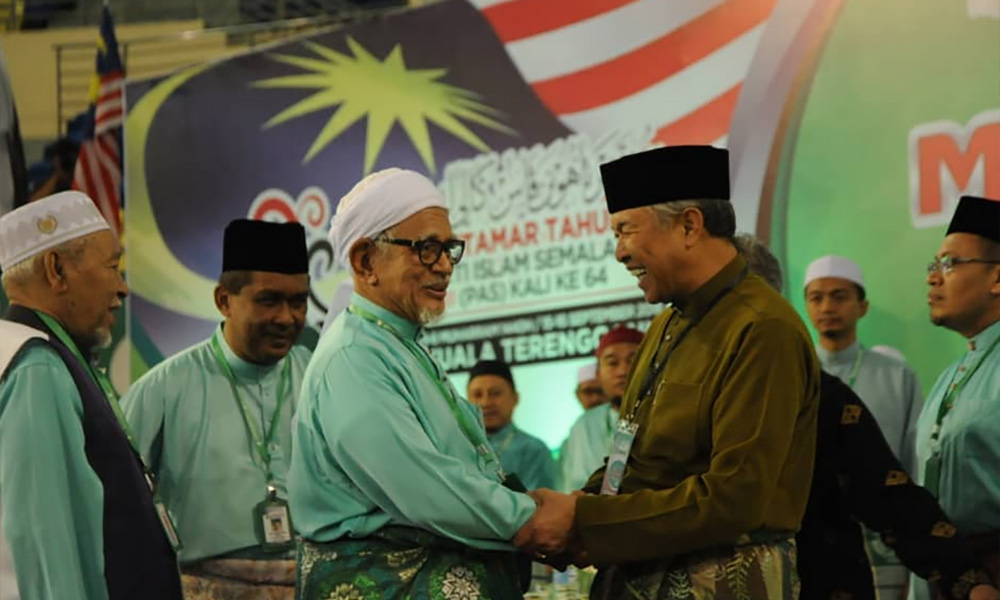 Both PAS and Umno leaders have stated that cooperation is necessary to uphold the interests of the Malay community and Islam.
However, Najib, the former prime minister, stated in his post: "In my opinion, the fight for the Malays and Islam is not complete if you don't fight for all Malaysians, irrespective of race and religion.
"Zahid must be given the space and the trust to organise the steps needed to reinforce the party and its direction."
Although Zahid has said that a formal pact for GE15 is still far off, he nonetheless confirmed that Umno MPs have signed a statutory declaration empowering him to explore possible alliances, including with PAS and Pakatan Harapan, in order to reclaim federal power.
Not at ease with pact
However, the newfound amicability between Umno and PAS has not gone down well with all parties.
Former Umno Youth chief Khairy Jamaluddin yesterday blamed Zahid and the party's overtures to PAS for the shock resignation of supreme council member Mustapa Mohamed.
"I have been vocal in cautioning my party against this alliance with PAS. And I bore the brunt of attacks from within.
"Now, we have lost a leading light of our party. A brilliant and good man. This is on you, Mr President," he tweeted.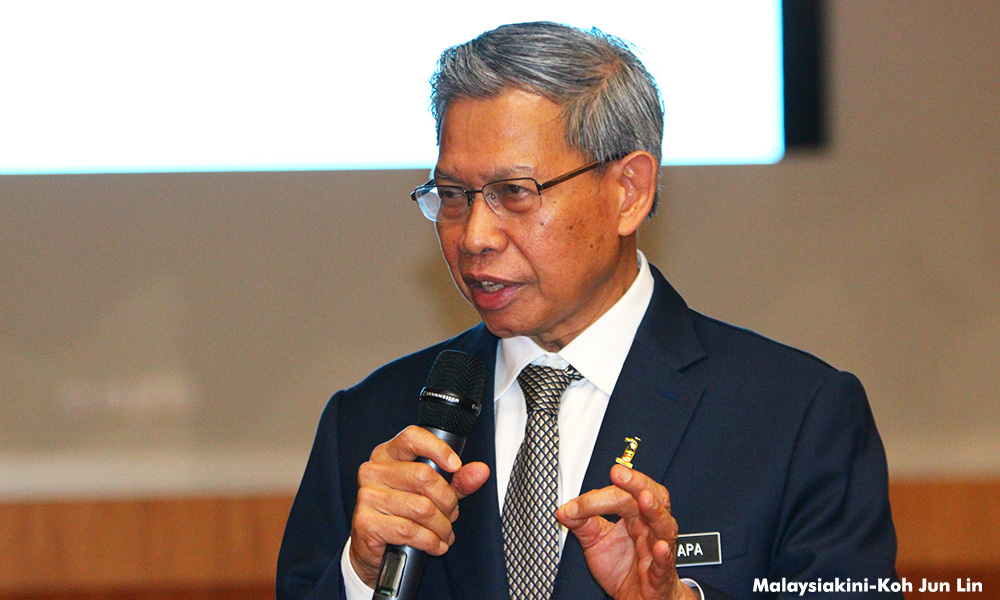 Mustapa (photo) announced his exit from the party he had served for over four decades earlier that night.
Although making no reference to PAS, the Jeli MP attributed his decision to his belief that Umno was swerving away from inclusivity and moderation in its bid to revive itself after its May general election defeat.
This morning, yet another prominent Umno leader, Anifah Aman, left the party.
The exit of the Kimanis MP now leaves Umno with just 49 lawmakers, down from the 54 it had after GE14.
---
RELATED REPORTS
I'm not quitting Umno, says Khairy
Kelantan Umno rep defends Mustapa's exit
Nazri denies quitting Umno, blames tie-up with PAS for exodus
Abandoned by Dr M, Nazri says Umno's fate now rests in Anwar's hands
As Umno MPs quit, news surfaces of Hisham-Dr M meet
Ex-Malacca CM cryptic about position in Umno
Zahid chides those ditching Umno as it faces test
Ismail Sabri: Umno members are disappointed with Anifah, Mustapa
'Forgiving' Anwar - Umno leaders who want to join PKR will be vetted
Anifah: I quit because Umno, BN couldn't keep MA63 promise