Former prime minister Najib Abdul Razak, in an interview with Al Jazeera aired this morning, reiterated that until news of the murder of Mongolian national Altantuya Shaariibuu broke, he had not known of her existence.
"I am totally innocent of the Altantuya case, absolutely. Until today, there is not a shred of evidence to indicate I was involved because I have no knowledge.
"Never met her, never seen her and never knew of her existence," he said in the interview during which he lost his cool several times.
It was during this question that Najib called the interviewer Mary Ann Jolley a "nuisance."
In a sneak peek of the interview yesterday, Al Jazeera revealed that Najib said it was a "good thing" that Malaysia had deported Jolley in 2015 when attempting to film a story on the Altantuya murder, accusing her of making and fabricating lies.
In the interview aired this morning, Jolley stressed that she was merely seeking an interview with Najib at the time, and had no political agenda.
"But the way you were asking, it was as though in your mind, I was already involved," Najib retorted.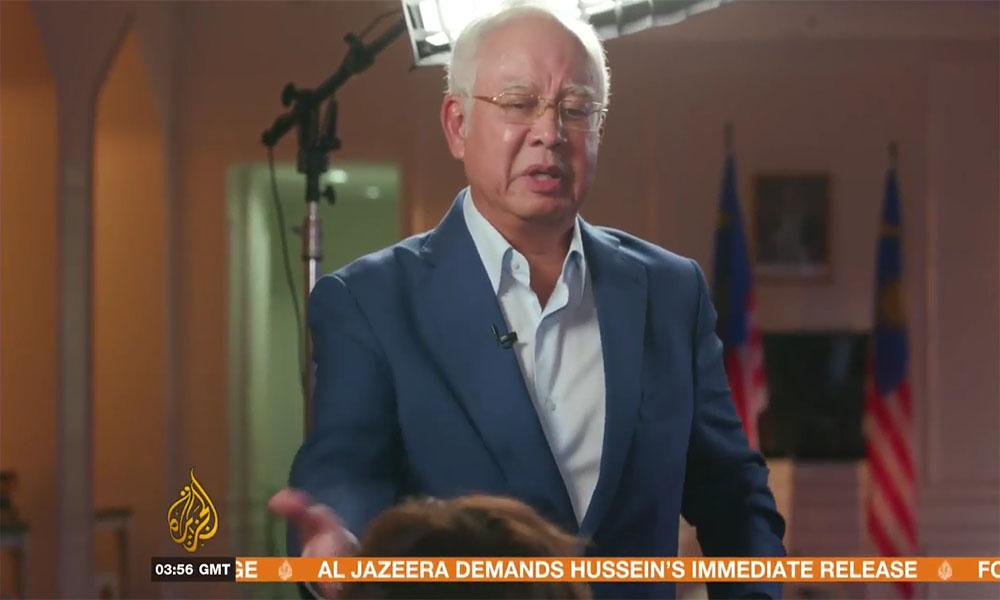 Jolley then asked if she was deported merely for wanting a film a story on the Altantuya murder.
To this, Najib replied: "That was decided by the authorities, they don't want things to be stirred up in this country and I left it to them."
When it was pointed out that the directive had come directly from his office, Najib insisted that he was "not party" to that decision.
Altantuya was found dead in a deserted area in Shah Alam on Oct 18, 2006 with her remains blown up by military-grade explosives.
Sirul Azhar Umar and Azilah Hadri, bodyguards to Najib when he was deputy prime minister at the time, were convicted of the murder. Both were attached to the elite Special Actions Unit of the police.
Najib's associate Abdul Razak Baginda was acquitted of charges related to the killing.
---
RELATED REPORTS
Was Jho Low's associate behind Najib's Saudi prince letters?
You are not being fair to me - Najib walks out of Al Jazeera interview