The condition of Muhammad Adib Muhammad Kassim, the Fire and Rescue Department personnel who was seriously injured after being allegedly attacked by rioters in the wee hours of Tuesday, is improving.
This was after he was treated with an extracorporeal membrane oxygenation (Ecmo) machine, which is only available at the National Heart Institute (IJN).
Fire and Rescue Services Department director-general Mohammad Hamdan Wahid said Adib was transferred from a private hospital to IJN at around midnight so that he could be treated with the machine.
"Alhamdulillah, the journey was smooth. We were initially worried that there may be hiccups on the way.
"Looking at his condition, he has improved from yesterday, based on the readings shown by the doctor.
"The Ecmo machine, which is not available anywhere else, was used to treat him," Mohammad Hamdan said.
He said the signs of improvements were purely based on Adib's readings as he is still unconscious. This is also in the context of stabilising him and the next step would be to address his injured organs.
The director-general added that Adib's family members are also becoming more optimistic.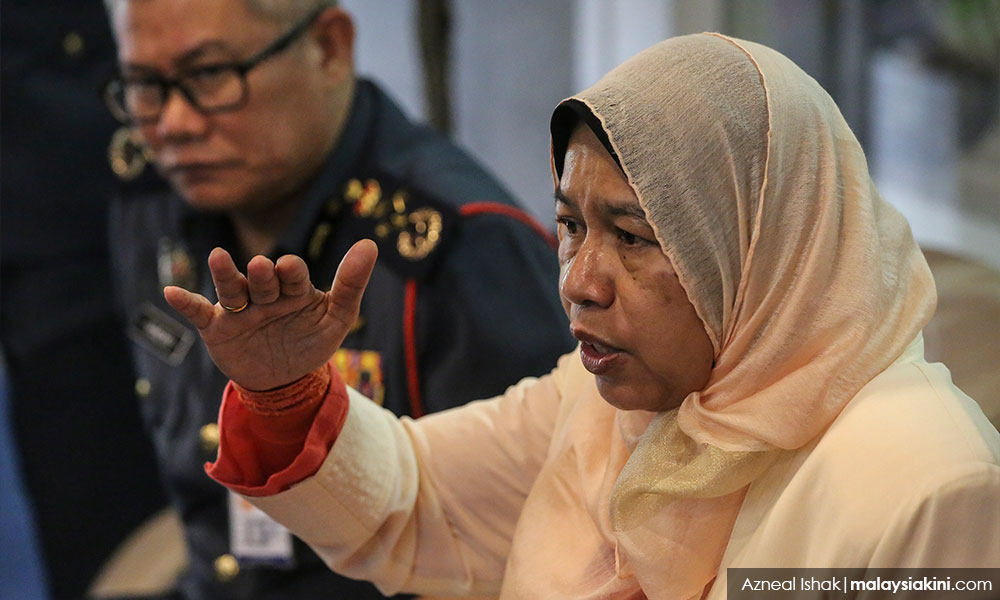 Meanwhile, Housing and Local Government Minister Zuraida Kamaruddin (above) said she learnt from Adib's doctor that Adib is recovering well.
"Alhamdulillah, we received new information on Muhammad Adib. Dr Izani said that he is recovering very well.
"Passed through the danger zone. If yesterday (there was) only 40 percent chance of survival, now (it is) 70 percent," she said in a Twitter post.
Earlier, Zuraida was present when Adib was transferred from the Subang Jaya Medical Centre to the National Heart Institute (IJN).
"They are still continuing the treatment and (will move) now on to the next phase," said Zuraida.
Early Monday morning, the Seafield Sri Maha Mariamman Temple in Subang Jaya was the scene of rioting after devotees and hired thugs clashed.
The temple was earmarked for relocation on Nov 22, following a consent judgment in court, but could not proceed due to disagreements.
Thousands of supporters gathered near the temple in the wee hours of Tuesday to show support but fresh rioting broke out after some attacked Fire and Rescue Department personnel.
The Fire and Rescue Department said Adib was dragged out of his vehicle and beaten up.
He suffered multiple broken ribs, some of which punctured his organs.

---
RELATED REPORTS
Ganabatirau apologises for blaming 'Muslim group' in temple chaos
Don't link Icerd rally to temple riots, says PAS
Muhyiddin: Developer's lawyers hired men to secure Seafield temple
Home minister questions source of 'fee' for temple invaders
How was Adib injured? Priest says its an accident, authorities say otherwise
Video clip depicts men helping injured firefighter