Pursuing Pakatan Harapan's election pledges must precede DAP's pursuit for local government elections, said party secretary-general Lim Guan Eng.
He said DAP was of the position that local governments must be elected, but it was not promised in Harapan's election manifesto.
"Of course, we will continue to push it, but we have to look at two things.
"Firstly, we have to deliver on Harapan's promises. Then we look at the second level - we convince Harapan to agree to local elections," he told reporters at the parliament lobby today.
He said DAP will support Local Government and Housing Minister Zuraida Kamaruddin should the latter pursue the policy to have mayoral elections as a start.
"As I said, this is not in the manifesto. Let us fulfil the manifesto before we talk about those commitments not in the manifesto.
"We still want to see further democratisation and that the people be given the third vote," he said.
He said the Harapan manifesto has to be adhered to as it was an agreement among the four parties.
"Let's go step-by-step, lah," he said.
According to Item 25 of Harapan's manifesto, the coalition will "strengthen" the role and powers of the local governments with a "commitment" to "strengthen local democracy".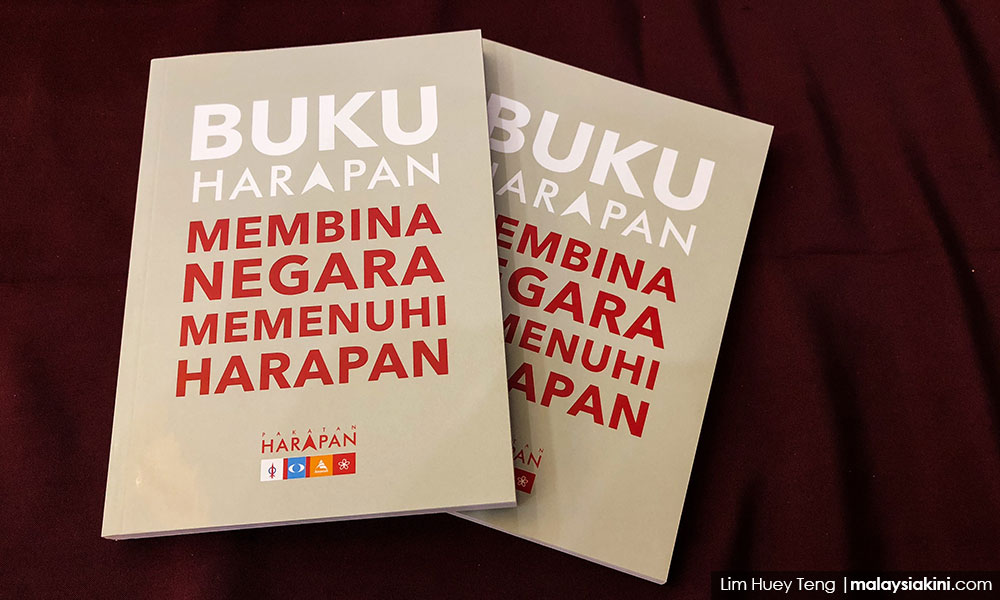 The coalition pledged to use the UN's Sustainable Development Goals 2030 as a benchmark for all local governments and ensure that all local governments become "more accountable" to rate payers.
This came as Prime Minister Dr Mahathir Mohamad announced earlier today that the revival of local government polls was no longer on the cards, citing concerns that it could result in conflict arising from differences among races as well as urban and rural dwellers.
Meanwhile, DAP lawmaker Lim Lip Eng noted that while not specified in the GE14 manifesto, it was "agreed to term it as democratising the local government in the election manifesto due to consensus among the four political parties."
"This means Mahathir, the chief of Harapan, has agreed to it until today.
"I blame this change of mind of the Harapan government entirely on the oppositions [...] Umno and PAS for playing the race and religion cards on almost everything and every day since election day," he told Malaysiakini when contacted today.
Even so, the Kepong MP stated that he nonetheless agreed with the premier's statement as he believed Mahathir wished to preserve the peace of Malaysia's multiracial society and not "add fuel to fire by giving opportunities to the opposition to turn the local government election into a racial and religious battleground."
Lim was among several Kuala Lumpur Harapan lawmakers pushing to revive local council elections.
He added that he was confident the matter would be revisited once the time is right.
---
RELATED REPORTS
Ministry to continue push for local council elections
Local elections: Bersih deems PM's concerns 'speculative, without basis'
CM: Penang ready for local elections, decision now up to Putrajaya