Former Umno Youth chief Khairy Jamaluddin has called for an "immediate" party polls to elect new leadership in light of the exodus of lawmakers and other members from Umno.
Khairy, the Rembau MP, had retweeted and agreed with a post calling for Umno to hold an extraordinary general meeting (EGM) to pave way for another party election.
The initial tweet had also called upon the Umno supreme council, as well as its Youth and Wanita wings, to demand party president Ahmad Zahid Hamidi's resignation.
"Agreed. Immediate party election," Khairy tweeted in response.
His post comes not long after news of Tanah Merah MP Ikmal Hisham Abdul Aziz and former Umno secretary-general Radzi Sheikh Ahmad exiting the party today. 
Wednesday saw an exodus of five MPs and nine state assemblypersons from Sabah Umno.
Sabah division leaders and members, like former minister Salleh Said Keruak and former Dewan Rakyat speaker Pandikar Amin Mulia, were among those who left the party.
Khairy later remarked that the Sabah division had been "solidly" behind Zahid just a few months prior to the June party elections, during which he unsuccessfully challenged the latter for the presidency.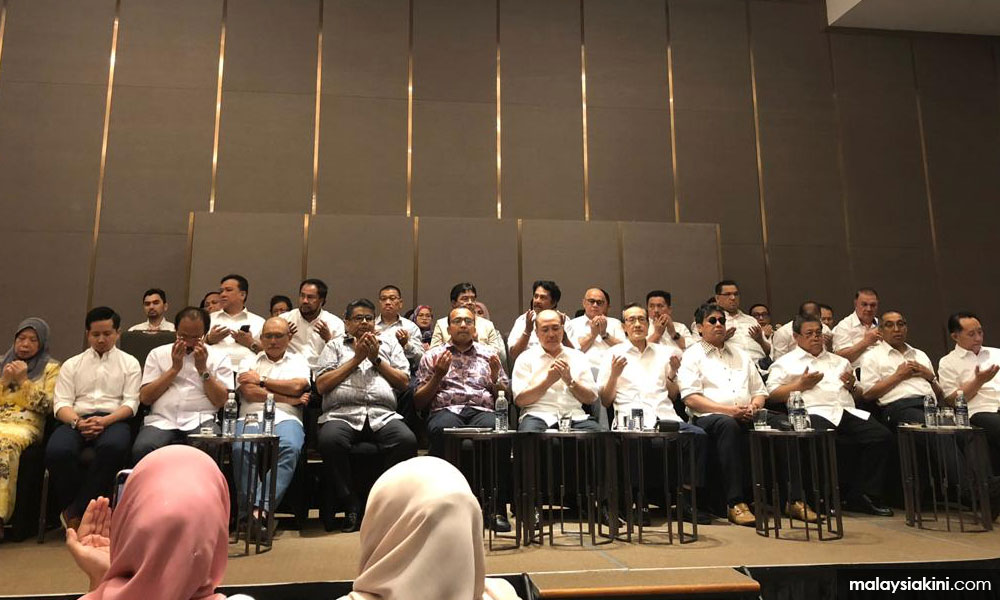 Khairy also recalled Pandikar's sharp words about him during the Umno general assembly.
"During the Umno general assembly, Pandikar attacked me for being a 'Si Tanggang' because I criticised Zahid. 
"Pandikar left Umno the day before. This is just for your information," he said in response to a tweet asking who the recent Umno defectors backed during the Umno polls.
The Malay folktale of Si Tanggang is of a son who was turned to stone after he rebelled against his mother.
Five other Umno MPs, including former domestic trade minister Hamzah Zainuddin, also quit Umno today.
Calls have also surfaced for Zahid to take a leave of absence, especially in light of his 46 criminal charges.
Zahid, meanwhile, has called for calm, and characterised the defections as a "necessary" but temporary price to pay as Umno returns to its original struggle for race and religion.
He added that the exodus would not weaken grassroots support.