COMMENT | It is regrettable that that draconian legislations such as Security Offences (Special Measures) Actk (Sosma), Prevention of Crime Act (Amendment) (Poca), Prevention of Terrorism Act (Pota) and the Sedition Act that were introduced by the BN are being activated under Pakatan Harapan.
For a short while, we thought they were going to be reviewed and removed, but the sad news is the Harapan government, rather than discarding these undemocratic and unjust legislations, is justifying their perpetuation on the grounds of internal threats.
The Seafield temple rioting is hardly an appropriate justification for activating these laws.
Now, what has happened to all the promises of good governance and the removal of laws that went against human rights?
Why are cabinet members of the component parties of Harapan, who vociferously campaigned against these laws, pretending that nothing has happened?
Just before the last general election, hundreds of alleged gang members were arrested under Sosma. There was a hue and cry over these arrests but much more so against Sosma that replaced the Internal Security Act for detention without bail.
Once Harapan took power, the detainees were released and the public was informed that the new government would freeze this and other legislations with the objective of reviewing and ultimately removing them.
However, this is not happening, but on the contrary, they are being brought back to life. On this matter, I am not sure how different we are from the BN government.
So much hope
I don't understand how the cabinet could justify the continuation of these laws on the basis of the temple fracas. If some other rioting is going to take place, are we suggesting that we have to bring back the ISA?
There was so much hope that the new government would bring about progressive changes, but, alas, we seemed to be entrapped by the past.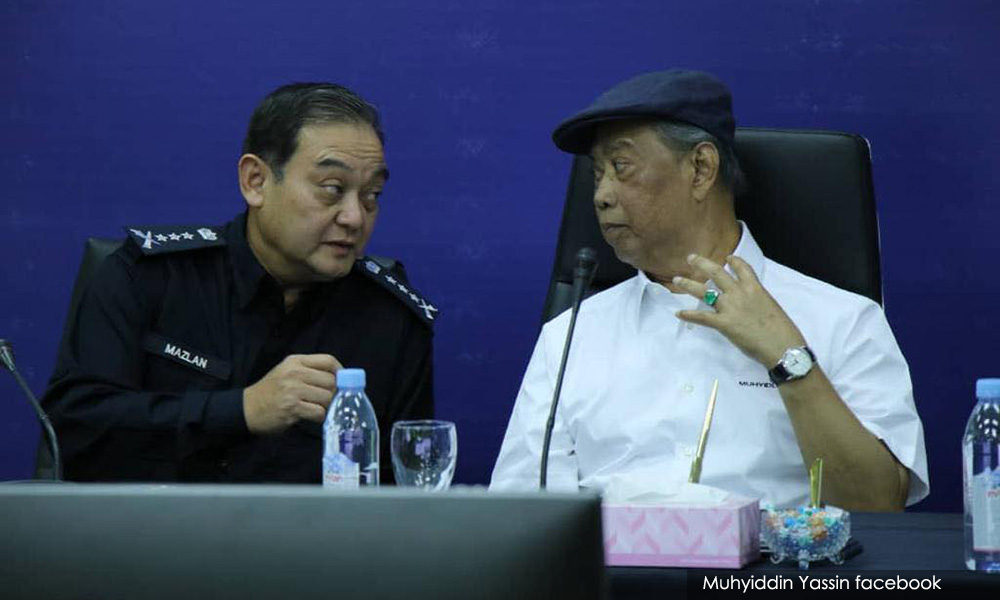 According to Home Minister Muhyiddin Yassin, these laws are not being discarded to ensure that criminal and terrorists do not think that they can get away from engaging in unlawful activities.
What is happening to cabinet members from component parties such as Bersatu, DAP, PKR and Amanah? Was the need to bring back these laws entirely the work of Bersatu? Why did not the other component parties oppose such a move? Was the temple incident such a man-made disaster that we had to dig into our buried legal arsenal to revive old and anachronistic laws?
Have we really run out of new ideas, only to rely on the diabolical methods of the BN that deliberately sought to racialise arrests on the grounds of racial profiling?
Malaysians across ethnic and religious barriers embraced the change that they saw in the Harapan government. Malaysians hardly expected the new government to return to the old ways of the BN, a government that had lost all semblance of good will and trust.
While I believe the new government must be given ample room to manoeuvre, internal discussions must prevail when it comes to discussing controversial matters.
I am not sure to what extent the move to bring back these laws was discussed and why Harapan leaders went along with it without even a murmur of opposition.
---
P RAMASAMY is Penang Deputy Chief Minister (II).
The views expressed here are those of the author/contributor and do not necessarily represent the views of Malaysiakini.