The Federal Territories Ministry's newly launched weekly newspaper Wilayahku is a waste of money, said Seputeh Umno vice-chairperson Mohd Razlan Rafii.
"In a big city where most city dwellers read their news through electronic media, the Federal Territories Ministry has launched a print newspaper.
"At a time when the world is talking about green environmental (initiatives), with the Federal Territories Ministry also introducing initiatives to lessen plastic use and so on to achieve first-class city status, the minister introduced a print newspaper.
"At the same time, (Federal Territories Minister) Khalid Abdul Samad's political secretary is the chief editor for that newspaper?
"What is the purpose of this newspaper? Is it to take care of their cronies and a way to waste money from the Federal Territories Foundation?" Razlan asked.
The Federal Territories Ministry yesterday launched Wilayahku, which is published by the Federal Territories Foundation's sports and welfare club.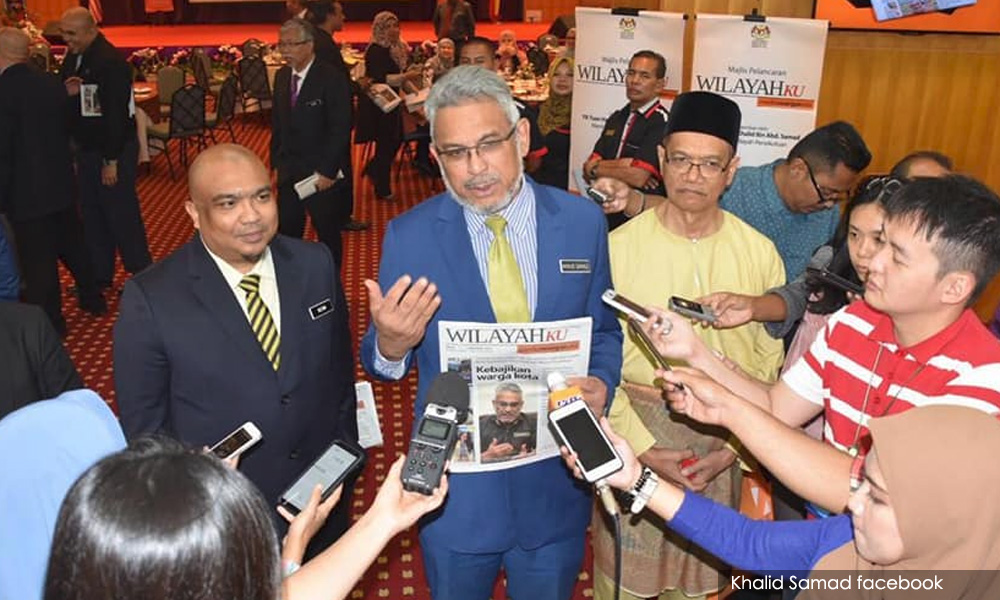 According to Khalid (centre in photo), it is a free weekly newspaper which is meant to disseminate information and act as an intermediary between the people of Kuala Lumpur, Putrajaya, Labuan and the government.
Razlan advised the minister to get a "world-class" advisor who could "think about new things happening in the world today".
He said that although it was fine for the new government to emulate what the old government had done, the old government had at least focused on initiatives for the betterment of urban dwellers.
The rakyat living in the cities, he said, is relying on the new government to continue developing and spending taxpayers' money on world-class initiatives without increasing the cost of their living.
Wilayahku is a 24-page newspaper, managed by Wilayah Media Sdn Bhd, a subsidiary of Yayasan Wilayah Persekutuan.
It is run by a seven-person team comprising three reporters, a photographer, an administrator, with Zulkifli Sulong and Helmi Mohd Foad as chief editor and editor respectively.