Pahang Menteri Besar Wan Rosdy Wan Ismail is purportedly being probed by the MACC in its investigation into alleged vote-buying for the Cameron Highlands parliamentary seat.
According to news portal The Malaysian Insight, Wan Rosdy was called in for questioning over allegations he paid voters during the 14th general election last year. 
"All those who can assist the investigation will be called.
"So far, Wan Rosdy and (MIC vice-president) C Sivarraajh have had their statements taken and other individuals who can assist will be called soon," said a source, as reported by the news portal today.
Sivarraajh won the Cameron Highlands seat in GE14, but the Election Court in Kuala Lumpur on Nov 30 last year declared the seat vacant on grounds that corrupt practices were involved in the election, thus paving the way for a by-election.
Malaysiakini is attempting to contact the MACC, Wan Rosdy and MIC about this matter.
Wan Rosdy is currently serving his fourth term as Jelai assemblyperson.
He won the Jelai state seat, which is under the Cameron Highlands parliamentary constituency, with a 3,507-vote majority in GE14.
Wan Rosdy is also the Cameron Highlands Umno division chief and Cameron Highlands BN chairperson since 2008.
In GE14, MIC's Sivarraajh (photo) won the Cameron Highlands seat in a five-cornered fight with 10,307 votes, just by a slim 597-vote majority over DAP's M Manogaran.
BN yet to announce candidate
Witnesses who testified in the Election Court last November said voters in Cameron Highlands were given money, either by Wan Rosdy or by his agents.
The Cameron Highlands by-election will take place on Jan 26.
DAP will be fielding Manogaran (photo) again, while disputed MyPPP president M Kayveas will also be contesting.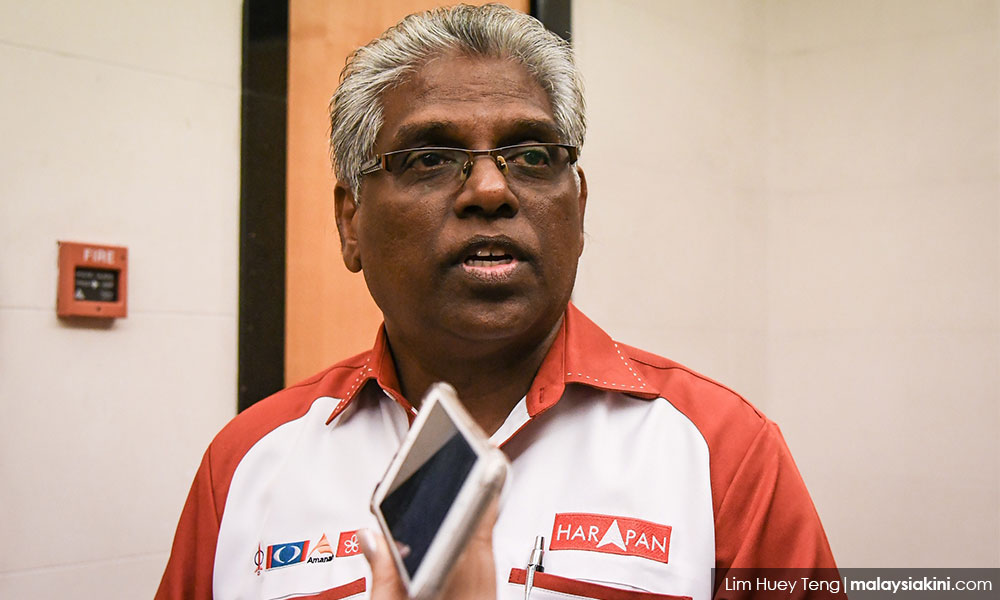 BN, meanwhile, has yet to announce its candidate but the MIC has said it is evaluating a list of potential candidates.
The Election Commission has disqualified Sivarraajh from contesting or voting in elections for five years.
Yesterday, the High Court in Kuala Lumpur allowed Sivarraajh's application to challenge this decision of the EC.
PAS and PSM will be sitting out of the by-election. PAS has since announced that it would support an opposition candidate of its choice.