Minister in the Prime Minister's Department Liew Vui Keong has downplayed criticisms over a video showing him dancing onstage with chief justice Richard Malanjum and attorney-general Tommy Thomas at the Legal Year gala dinner 2019 on Friday night.
According to Sinar Harian, Liew said the event organiser had invited them onstage to dance during the function held in Kota Kinabalu.
"We danced (together) because the organiser invited us onstage to dance. But only for one song.
"Besides that (song), there were also other performances by members of the legal fraternity, aside from a traditional dance show," he was quoted as saying.
In the video, Liew, Malanjum and Thomas, among other guests, were dancing to Chubby Checker's "Let's Twist Again."
Liew, however, reportedly refused to comment further over criticisms that the separation of powers between the judiciary and executive could be compromised.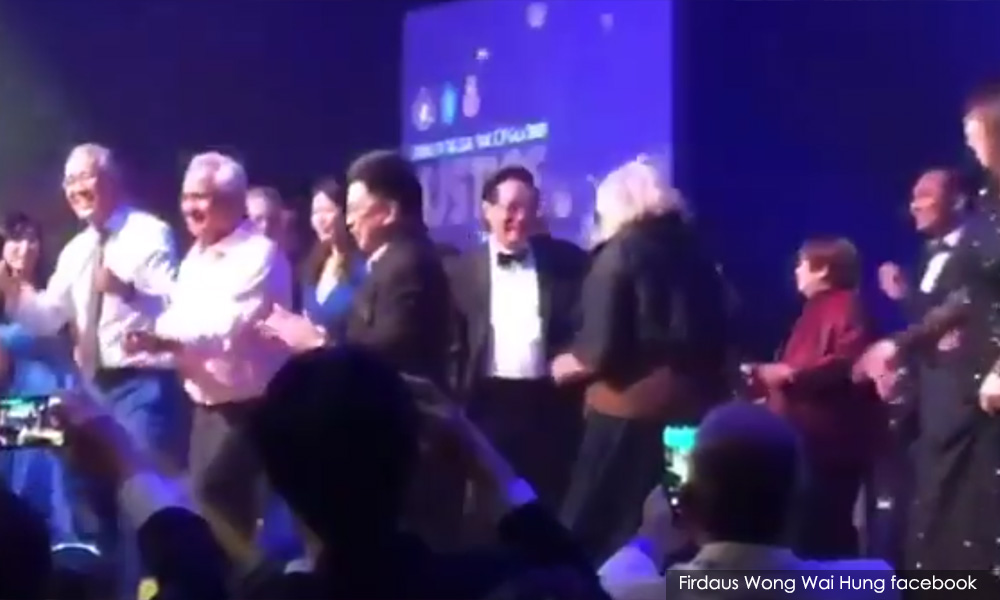 Among others, lawyer Haniff Khatri Abdulla said the video was bad for the perception of judicial independence, as the public could see it as a threat to the separation of powers between the executive and judiciary.
PKR leadership council member Nik Nazmi Nik Ahmad, meanwhile, reminded Harapan leaders to be consistent in their criticisms – as they had in 2016 questioned former attorney-general Mohamed Apandi Ali for dancing with several former ministers during a Merdeka day celebration.
Responding to the outcry, event organiser Sabah Law Society defended Liew, Thomas and Malanjum, saying that they are able to keep their personal and professional lives separate.
Others who spoke up to defend the trio included lawyer Eric Paulsen, who tweeted that guests attending the annual function are expected to chat and mingle with others from the legal fraternity.
---
RELATED REPORTS
Dance controversy: Not morals, but of separation of powers, says KJ
Critics of dance at gala don't understand East Malaysia - S'wak law group