The Advocates Association of Sarawak (AAS) has hit out what it described as the politicisation of the dance at a Kota Kinabalu gala event hosted for the legal fraternity, adding that critics do not understand East Malaysia.
"We are wholly in agreement with the Sabah Law Society (SLS) president Brenndon Soh that the event held is the hallmark of a mature legal community, and are equally as disappointed as the SLS that certain quarters are attempting to misinterpret what was a social and harmonious occasion reflective of our East Malaysian hospitality, and politicise it for whatever reason.
"Those who criticise may not know about the morals and ethics that are culturally held high in East Malaysia at such events," AAS president Ranbir Singh Sangha said in a statement today.
Yesterday, Umno Youth chief Asyraf Wajdi Dusuki cried foul over a video showing chief justice Richard Malanjum, attorney-general Tommy Thomas, de facto Law Minister Liew Vui Keong and several lawyers dancing at the opening of the Legal Year 2019 for East Malaysia.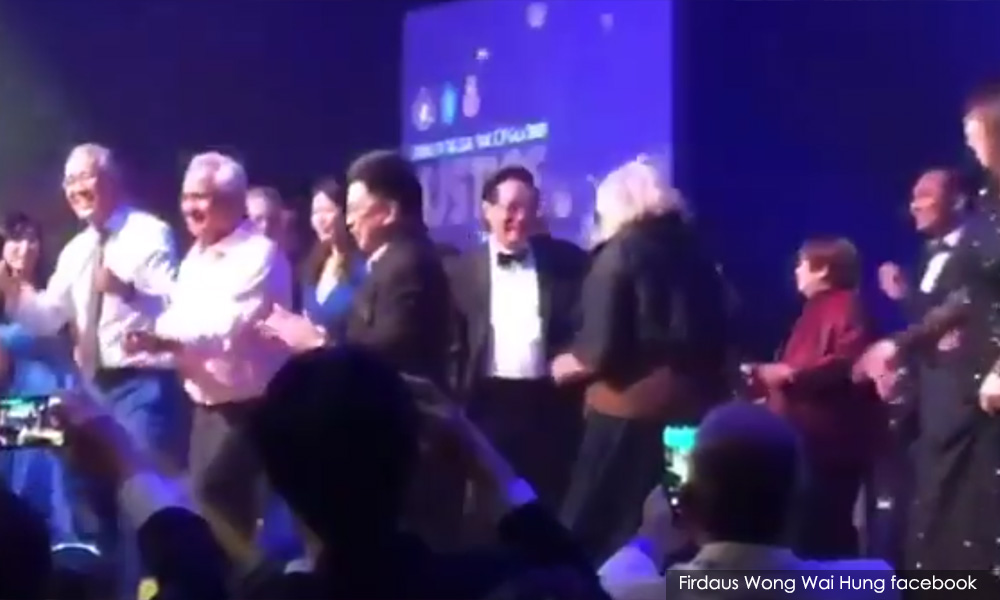 The Jan 18 event was co-organised by the SLS and the Judiciary of the High Court of Sabah and Sarawak.
As Ranbir noted, many AAS members were in attendance for the opening of the Legal Year 2019 in Kota Kinabalu and the gala dinner that followed after.
"We echo the view of the SLS president and refuse any suggestion of the impropriety as expressed by certain quarters about the video of members of the legal fraternity dancing on stage.
"It was done in good taste and we congratulate our hosts for a job well done."
Ranbir said he hopes the legal fraternity will not feel constrained by such "unwarranted and unsubstantiated criticisms" to dance at such social events.
"The AAS will invite the chief justice, attorney-general and judges in attendance to enter into a dance competition with the advocates and other invited guests at the next Opening of Legal Year 2020 to be held in Sarawak," he said.
---
RELATED REPORTS
Dance controversy: Not morals, but of separation of powers, says KJ
It was only one song, says minister on dancing video with CJ, AG