Harapan MPs said views such as lawyer Abdul Aziz Abdul Rahman's claim that it was seditious to seek the abolition of the Sedition Act 1948 was precisely why the draconian law must go.
The statement by Abdul Aziz that calling for the repeal of the Sedition Act is in itself seditious is disturbing and can create a fear of engaging in public discourse as to whether the legislation is still relevant in Malaysia Baru," said Bukit Gelugor MP Ramkarpal Singh.
Ramkarpal added that this was exactly the sort of stiffing of freedom of speech that "Malaysia Baru" has committed to eradicating.
"Aziz's view can lead to a fear of speaking up on matters which, although sensitive, are nonetheless justified.
"The rakyat should not be subjected to such fear as this is certainly not what Malaysia Baru stands for," he said.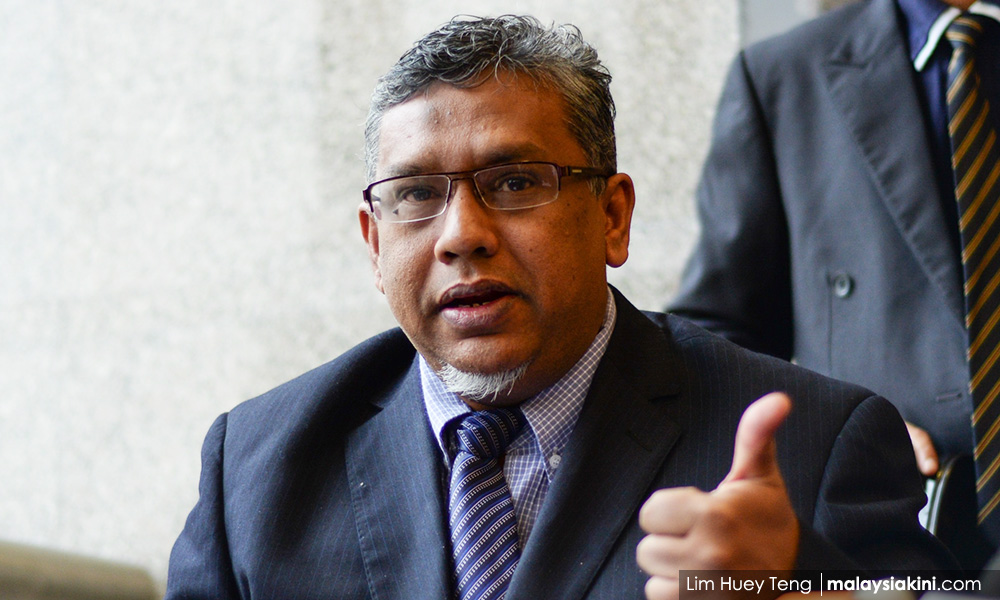 Meanwhile, Sepang MP Hanipa Maidin said that there was "no doubt" that the Sedition Act is draconian and repressive.
"The fact that the legal figure said that even suggesting to abolish the Sedition Act is an offence, to me, makes it clearer that the act is so draconian that it must be abolished.
"It would mean that all Harapan leaders who have agreed with Harapan's manifesto to abolish the Sedition Act have committed an offence and everyone who supports it would also be considered to have abetted in the offence," he said.
Hanipa said it was clear that this goes against the notion of the rule of law.
Abdul Aziz, who claimed the proposed abolition of the Sedition Act must receive consent from the Conference of Rulers, was involved in the amendment draft to the Sedition Act after the 1969 riots.
However, other legal experts have disagreed that it requires consent from the Conference of Rulers.