Resignations would have been tendered if top legal officials and members of the executive had been filmed dancing together on stage in the West, said PAS president Abdul Hadi Awang.
He wondered if the same would happen in Malaysia, which places greater importance on its cultural values and mannerisms.
Furthermore, the Marang MP said the position of an attorney-general or judge is not on the same level as a performer.
"People would not be talking if it was a performer, especially a dancer, who had danced. (But when the ones who dance) are old and of retirement age, it would be compared to the Malay proverb of 'kera kena belacan' (uncomfortable situation).
"We must realise our feet are on Malaysian soil, with Eastern religions and values. If the elderly in England and US themselves feel embarrassed to dance, we should not be more West than the West.
"Even the free West does not allow those entrusted with the responsibility of making fair and transparent decisions for the people to communicate freely with society, which could influence their integrity (to deliver) fair and transparent (decisions)," he added.
Hadi was commenting on a video showing attorney-general Tommy Thomas, Chief Justice Richard Malanjum and de facto Law Minister Liew Vui Keong dancing with several others during the Opening of the Legal Year 2019 gala dinner to the tune of Chubby Checker's "Let's do the Twist".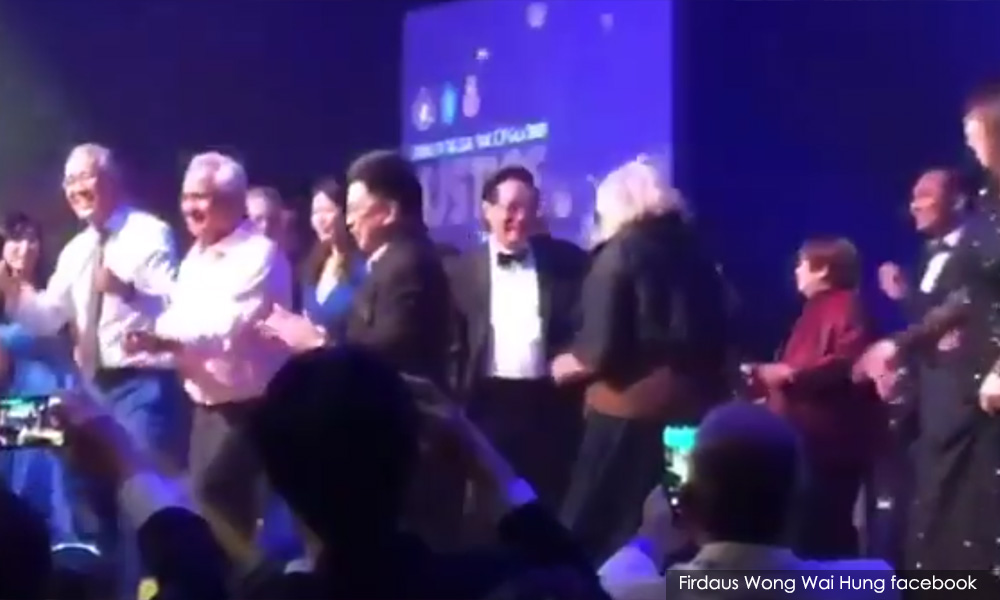 Critics claimed that the fraternising had brought disrepute to the judiciary.
PKR leadership council member Nik Nazmi Nik Ahmad was also among those who criticised the incident, saying that there must be a consistent stand on such matters.
He noted how former attorney-general Mohd Apandi Ali and BN ministers were criticised in 2016 for a similar incident.
However, Liew explained that the trio only danced because they were invited by the event's organisers to do so.
Others have rebuked the criticisms as frivolous and disrespectful of East Malaysian culture.