The Johor Health Department has urged members of the public not to believe or disseminate misinformation on the chemical waste dumping incident in Sungai Kim Kim last Thursday.
Director Dr Selahuddeen Abd Aziz said in a statement today that there have been messages circulating on Whatsapp claiming that the Sultan Ismail Hospital in Johor Bahru had declared a 'red alert' and that the incident had caused several deaths.
Neither of these claims are true, Selahuddeen said.
"The department wishes to urge members of the public to avoid believing or spreading misinformation that could cause anxiety.
"The department also urges the public to more attentive and only obtain reliable information from authorities. 
"The latest information on the situation will be publicised by the state disaster management committee from time to time."
According to Bernama, as many as 13 schools around Pasir Gudang affected by the toxic fumes will be closed indefinitely from tomorrow.
Johor exco Dr Sahruddin Jamal said this included four schools already closed, namely SK Taman Pasir Putih, SMK Pasir Putih, SK Tanjung Puteri Resort and SMK Tanjung Puteri Resort.
Sahruddin said that the decision was reached at a meeting of the working committee to address the chemical dumping.
The other schools closed are SK Pasir Putih, SK Kota Masai 2, SMK Kota Masai 2, SK Kota Masai 3, SMK Kota Masai, SK Kota Masai, SK Perigi Acheh, SA Kampung Pasir Putih and SA Taman Pasir Putih.
The working committee also agreed to appoint a contractor licensed by the Environment Department to carry out cleaning works along the affected 1.5km stretch of Sungai Kim Kim.
- Bernama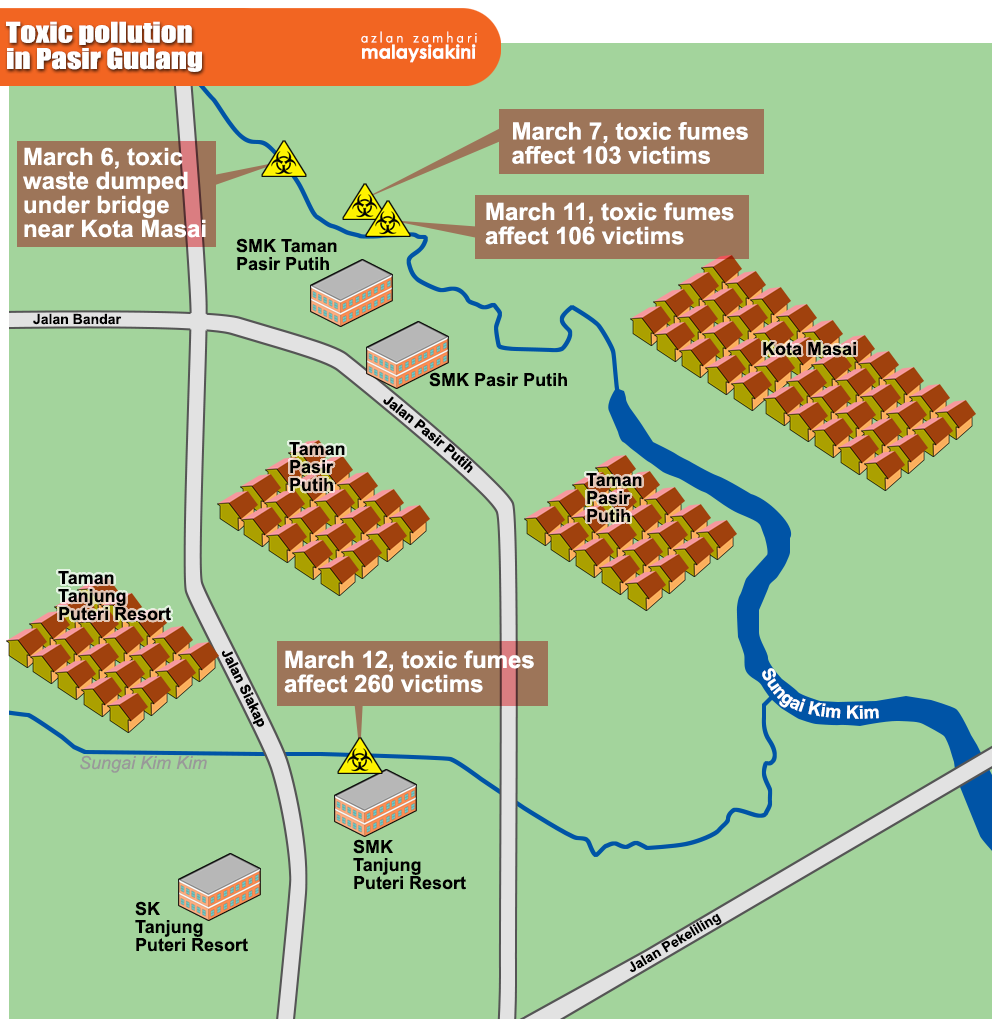 ---
RELATED REPORTS
Pupils felt ill after wind blew towards school, says headmaster
Second wave of chemical pollution pushes up victims to 207
Three detained for suspected dumping of chemical waste into river