Lawyer Latheefa Koya has criticised today's meeting between Minister in the Prime Minister's Department Mujahid Yusof Rawa and controversial preacher Zakir Naik.
"Keep it up Mr Minister… at this rate you can join back PAS soon!" tweeted the Lawyers For Liberty executive director.
Mujahid had earlier posted a photograph of his meeting with Zakir on Facebook.
He went on to praise Zakir's work, saying that the latter's experience in dakwah (preaching) internationally served as an "inspiration for us to continue with our preaching efforts."
---
Read more: Minister meets 'inspirational' Zakir Naik
---
In response, Latheefa asked: "How can this divisive and offensive character be an inspiration to you?"
It is understood that Mujahid, who oversees Islamic affairs, met Zakir at the Federal Territory Islamic Department (Jawi) office in Kuala Lumpur today.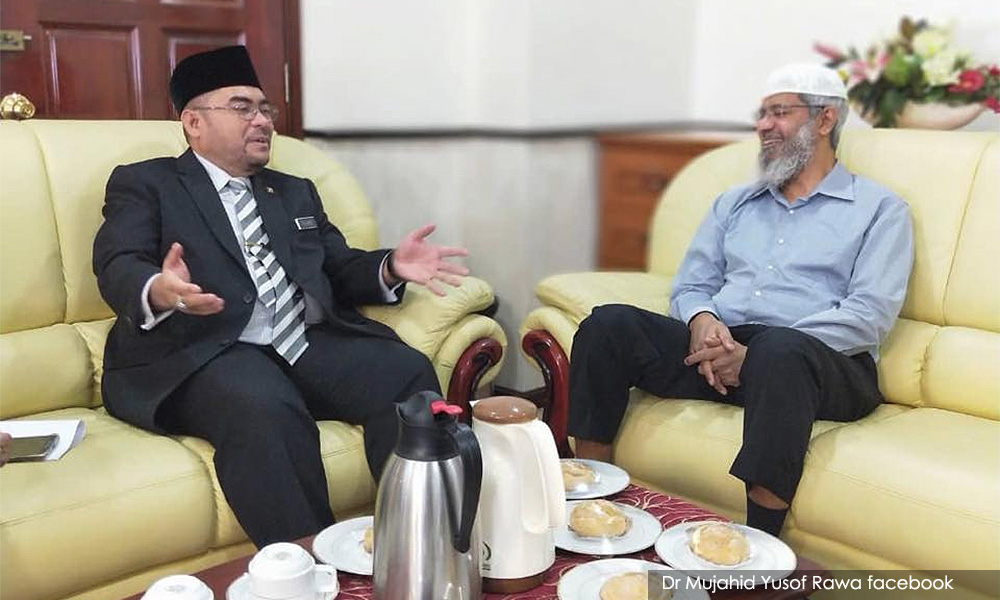 The minister himself recently came under fire when he slammed the Women's March in Kuala Lumpur as an abuse of democracy for purportedly defending LGBT rights.
Last July, Prime Minister Dr Mahathir Mohamad said the Indian-born preacher, who is a Malaysian permanent resident, would not be deported despite an extradition request.
He is being sought by authorities in his home country in relation to money laundering and hate speech charges.