The Johor state government has approved an emergency allocation of RM6.4 million to clean up Sungai Kim Kim in Pasir Gudang.
The work will involve cleaning up a 1.5km stretch of the river that has been polluted with chemical wastes, Johor health, environment and agriculture committee chairperson Sahruddin Jamal said.
"Several contractors have been appointed to carry out the cleaning work immediately, so that controlling measures can be taken," Sahruddin said in a statement today.
A security command centre has also been set up at the Taman Pasir Putih multipurpose hall, while the disaster management operations centre is at Level 3 of the Pasir Gudang Municipal Council's Aqabah Tower, he added.
Johor Baru district officer Mohd Ridha has been appointed to coordinate all 24-hour monitoring, security and safety efforts, he said.
"We call upon all parties to stay calm and follow the latest developments through official and verified sources," Sahruddin added.
The dumping of chemical waste into Sungai Kim Kim has led to more than 200 people being hospitalised after showing symptoms of poisoning.
Last Thursday, SK Taman Pasir Putih pupils were told to vacate the premises after methane gas caused several of them to vomit and suffer shortness of breath.
The second wave of toxic fumes on Monday pushed the number of people hospitalised to 207.
The Education Ministry has since ordered all 111 schools in the Pasir Gudang district to be closed until further notice.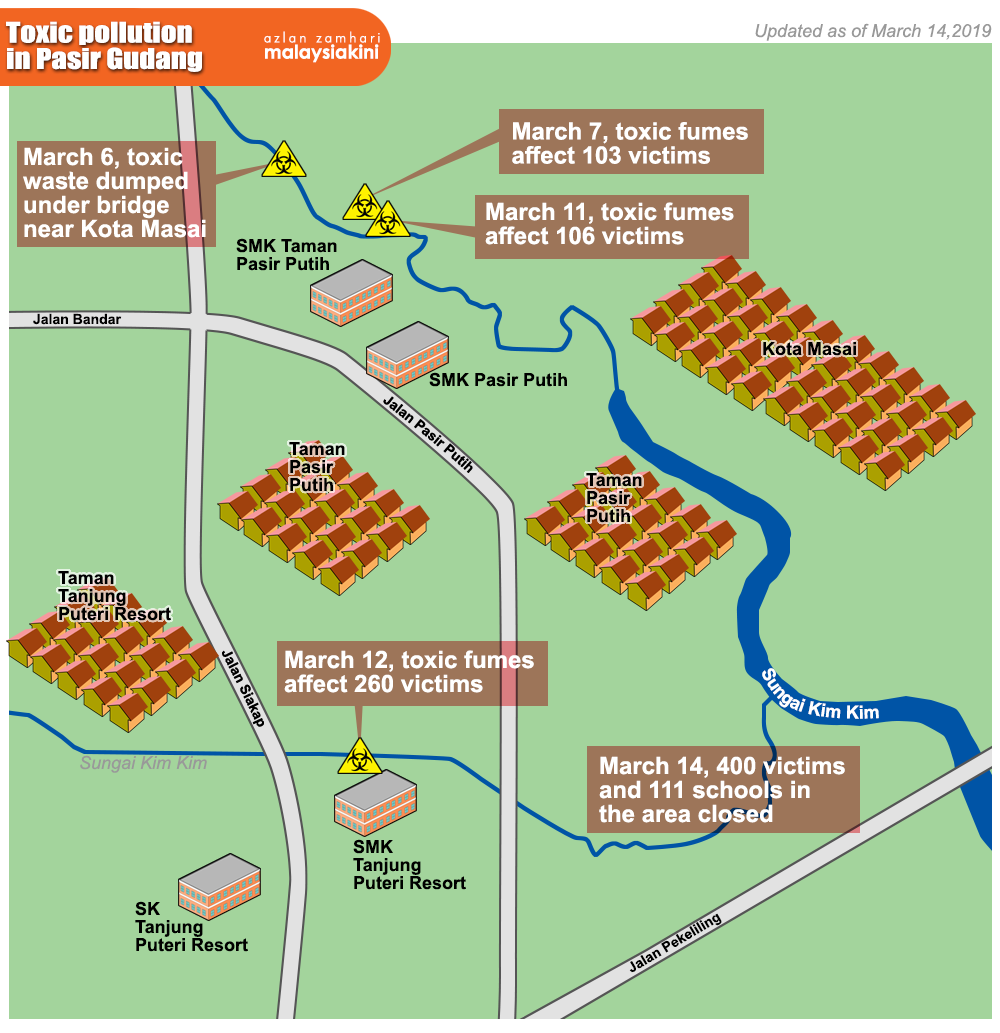 RELATED REPORTS

Johor sultan pledges RM1m for Pasir Gudang crisis

Gov't urged to declare emergency in Pasir Gudang

Education Ministry shuts down all 111 schools in Pasir Gudang