Johor ruler Sultan Ibrahim Sultan Iskandar wants a stop to accusations that he was involved with a factory said to have caused the pollution in Pasir Gudang.
On his official Facebook page, Sultan Ibrahim reminded parties spreading the allegations not to hoodwink the public on the weaknesses of those who are supposed to carry out their duties, but to instead focus on ways to solve the problem.
"It has come to my knowledge that there are certain parties trying to spread accusations that I am involved with a factory which caused the pollution in Pasir Gudang.
"I wish to remind all parties to stop politicising the issue. Bring concrete evidence to prove that I am involved with the factory, because I do not fear and bow to accusations which tarnish the Johor royal institution," he said.
Sultan Ibrahim posted this following the dumping of chemical waste into Sungai Kim Kim, which has, thus far, resulted in over 4,000 residents seeking treatment for various symptoms, including nausea, dizziness and vomiting, due to exposure.
The incident also resulted in all 111 schools in Pasir Gudang being closed for the safety of the pupils, teachers and school staff.
Keeping tabs
Sultan Ibrahim also dismissed allegations that he showed little concern over the chemical pollution incident.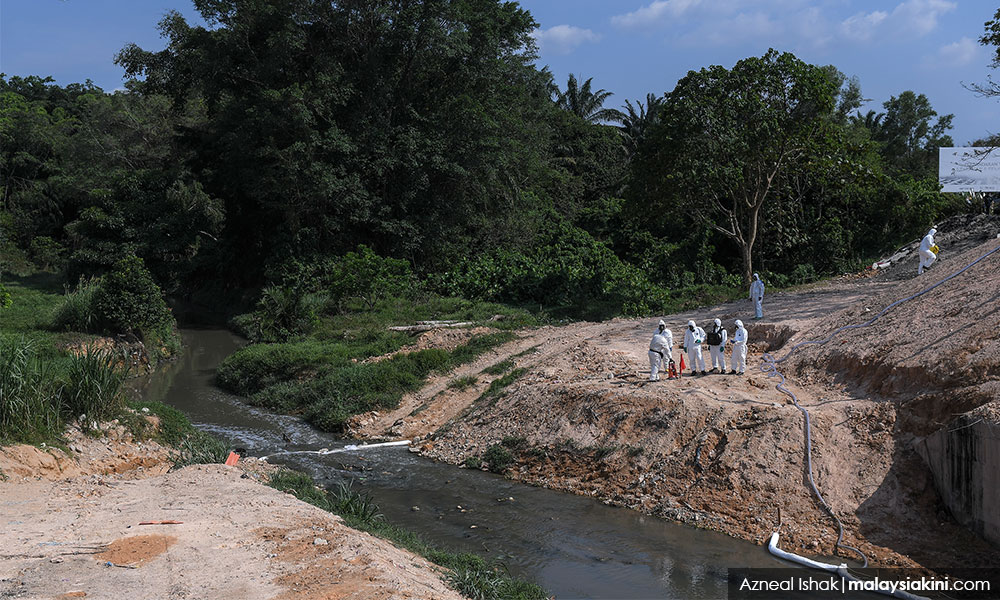 He said he had been following the reports on the chemical waste pollution from time to time.
The ruler added that he received the latest reports on the progress of the clean-up work being carried out by authorities, as well as the total number of victims receiving treatment due to chemical contamination.
"I take seriously the chemical waste pollution in Pasir Gudang and always follow all the developments related to the incident.
"Even today, I also received the latest report from the Johor State Disaster Management Committee," he said in his statement.
Sultan Ibrahim also visited the victims at the hospital with Permaisuri Raja Zarith Sofiah Almarhum Sultan Idris Shah and Crown Prince Tunku Ismail Sultan Ibrahim.
"At the same time, we are also very concerned about the needs of the rescue teams so that chemical waste cleaning works can be carried out properly," his statement read.
- Bernama
---
RELATED REPORTS
Cleaning up of 1.5km stretch of Sg Kim Kim over
Chemical waste in Sungai Kim Kim affects fishermen's livelihood
Johor MB explains Batam visit amid toxic crisis at home
Cops have 'several leads' in hunt for suspect behind chemical dump