Bersatu lawmaker Dr Sahruddin Jamal has been sworn in as the 17th menteri besar of Johor.
Johor ruler Sultan Ibrahim Sultan Iskandar confirmed the swearing-in of the Bukit Kepong assemblyperson, which was reported to have taken place at Istana Bukit Serene at 9.30am today.
In a congratulatory note on his Facebook page, Sultan Ibrahim stated that the new menteri besar should focus, among others, on the pollution of Johor's rivers.
"I congratulate Sahruddin Jamal, who has been appointed as the new Johor menteri besar.
"I hope he will be able to carry out his responsibilities with honesty, sincerity and trustworthiness, and put the state's interests ahead of his personal or political interests for the sake of the rakyat's welfare and Johor's economic prosperity.
"I also want him to focus on the issue of river pollution to ensure the sources of our water are clean and long-lasting," the statement read.
The appointment of Sahruddin puts to rest speculation on the replacement for Osman Sapian, whose resignation was accepted by Sultan Ibrahim yesterday.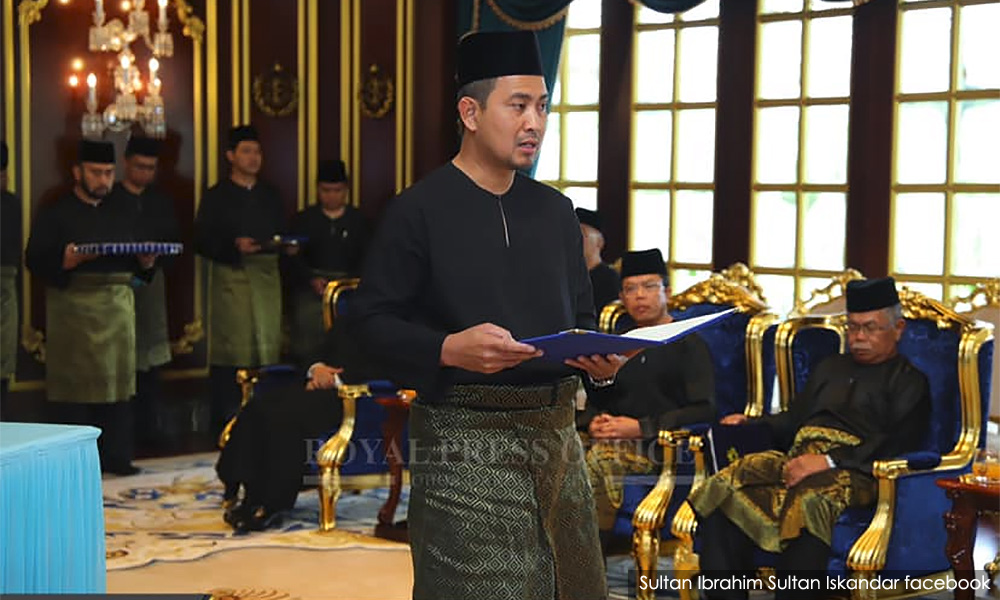 Sahruddin (above), previously the state exco for health, environment and agriculture, had been widely tipped as the front runner for the post when he was seen alongside Prime Minister Dr Mahathir Mohamad at the 9th Malaysia-Singapore Leaders' Retreat last week.
His appointment follows barbs traded between Putrajaya and the Johor palace on Osman's replacement, with Mahathir insisting that Bersatu would choose the new menteri besar, and the palace insisting otherwise.
---
RELATED REPORTS
Muhyiddin thanks sultan for consenting to Harapan's MB selection
New Johor MB promises new state exco lineup soon
With new MB sworn in, ruler tells Putrajaya to focus on people, not Johor affairs