The Federal Court has slapped lawyer Arun Kasi with a 30-day jail sentence after he was found to be in contempt of court over his statements pertaining to a court judgment.
The Federal Court also imposed an RM40,000 fine.
Arun was accused of making contemptuous statements online, in relation to the Federal Court expunging a dissenting judgment by Court of Appeal judge Hamid Sultan Abu Backer in the case of Leap Modulation Sdn Bhd vs PCP Construction Sdn Bhd.
Arun had previously asserted that his comments constituted fair criticism.
Justice Ramly Ali, who led a five-member panel, held that Arun's statements were serious and tarnished the good name of the judiciary as a whole, undermined the public confidence in the judiciary, and ridiculed, scandalised and offended the dignity, integrity and impartiality of the court.
"We (the panel) have also considered the Malaysian Bar's submission not to impose a custodial sentence. However, the gravity of the offence committed by Arun, coupled with his refusal to tender an unreserved apology, justifies this court taking a serious view of the matter.
"In the circumstances, we are of the view that the appropriate sentence is a term of imprisonment of 30 days from today and a fine of RM40,000 in default 30 days' jail," he said, according to Bernama.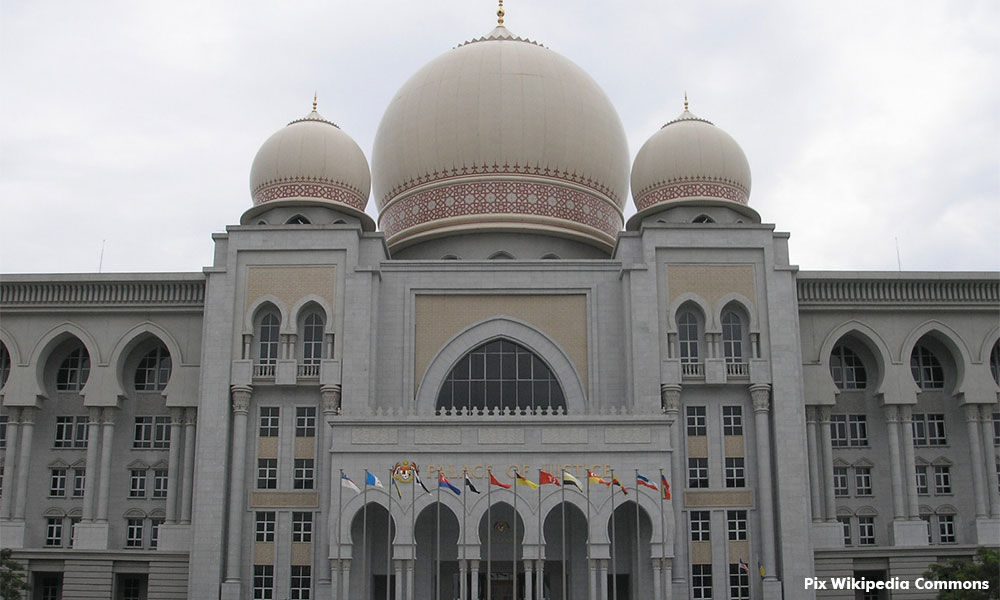 The panel, which also consisted of Federal Court judges Azahar Mohamed, Rohana Yusuf, Tengku Maimun Tuan Mat and Nallini Pathmanathan, had dismissed Arun's application for a stay of execution of the ruling.
"We find there is no merit to stay the ruling. Stay is dismissed. Arun Kasi to serve his sentence today," said Ramly.
Arun's lawyer Joy Appukuttan requested for a stay of execution for his client, saying that Arun will file a review application against today's decision.
Attorney-General Tommy Thomas argued that this was not a criminal case that needs to get a stay pending an appeal to the next stage.
Arun, who was standing outside the dock, also asked for a stay, and informed the court that he is currently receiving treatment in a hospital.
He added that his doctor had given him permission to attend court proceedings and that he has to return to the hospital.
Arun's lawyer later stated that his client has been sent to the Kajang Prison to begin his sentence.
On Feb 27 this year, the Federal Court granted leave to the attorney-general to initiate contempt proceedings against Arun for the statements, made in reference to Hamid Sultan's affidavit on alleged judicial misconduct.
The statements were made in two Aliran articles dated Feb 16 and Feb 22. In both articles, Arun had allegedly criticised the conduct of the proceedings by the Federal Court.
---
RELATED REPORTS
Malaysian Bar 'concerned' over Arun Kasi's conviction
Was Arun an easy target, asks LFL executive director
'March to Palace of Justice' - lawyers see red over Arun's prison sentence