The Malaysian Bar has expressed its concern over the Federal Court's decision to convict the lawyer Arun Kasi for contempt of court.
Bar president Abdul Fareed Abdul Gafoor said today that the actions against Arun would create the perception of public discourse being stifled, exacerbated by the lack of clear guidance on what constitutes contempt of court.
Fareed added that the court's power to punish contempt should only be used sparingly, and should not result in imprisonment, save for "the most serious cases imaginable."
"Every individual has the right to make fair comment – within the boundaries of courtesy and good faith – on any matter of public importance," he said in a statement.
"In no way should criticism of court decisions within these limits be viewed as contemptuous.
"In order for judicial decisions to stand the test of time, they must survive the test of public scrutiny. Only then can they be seen as sound judgments that are worthy to govern our conduct and direct our actions."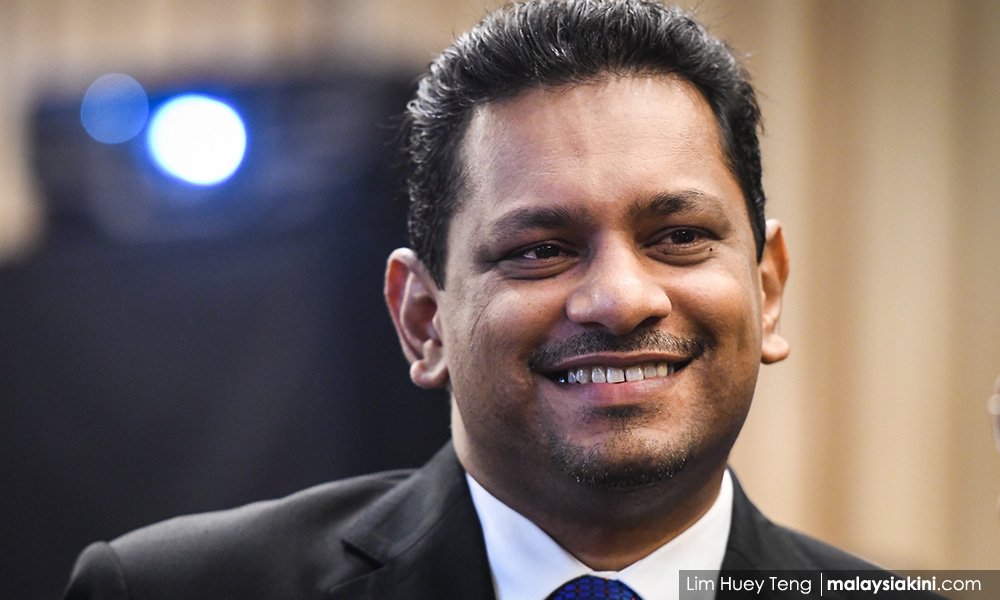 Fareed (above) also noted that the court of England and Wales had already abolished the offence of "scandalising the court" for this reason.
Earlier, the Federal Court imposed a 30-day jail sentence against Arun beginning today, after the lawyer failed to secure a stay on the sentencing pending an appeal. He was also slapped with a RM40,000 fine.
According to Arun's lawyer Joy Appukuttan, her client has been sent to Kajang prison to begin his sentence.
Arun was accused of making contemptuous statements online, in relation to the Federal Court's decision to expunge a dissenting judgment by Court of Appeal judge Hamid Sultan Abu Backer in the case of Leap Modulation Sdn Bhd vs PCP Construction Sdn Bhd.
Arun had previously asserted that his comments constituted fair criticism.
Fareed said in his statement that the law of contempt should be balanced against the freedom of speech enshrined under Article 10 of the Federal Constitution.
"It is crucial to appreciate that the law of contempt serves the public interest," he said.
"The root principle on which the law of contempt is founded is not to vindicate the dignity of any particular judge or the court itself, but is, in the words of our Federal Court, to 'prevent an undue interference with the administration of justice in the public interest'.
"There is a complex interplay between this objective and the fundamental liberty of freedom of speech and expression, which is enshrined in Article 10 of the Federal Constitution.
"A balance between these two weighty concerns – one relating to the public interest, and the other to individual liberties – must therefore be struck."
---
RELATED REPORTS
Was Arun an easy target, asks LFL executive director
'March to Palace of Justice' - lawyers see red over Arun's prison sentence